eFinancialModels, the leading online marketplace for industry-specific financial model templates, is excited to announce that its user base has exceeded 35,000 users. eFinancialModels provides a wide range of ready-to-download financial model spreadsheet templates in Excel and Google Sheets. These spreadsheet templates were prepared by skilled financial modelers with several years of experience in financial planning.
Building financial models from scratch can be cumbersome, especially for start-up entrepreneurs who need to focus on other aspects of their business. With this understanding, eFinancialModels offers a wide range of easy-to-use industry-specific financial forecasting model templates. The spreadsheet templates are designed to have a good structure and also contain deep financial modeling and industry know-how for users who may need assistance in creating financial projections.
Their inventory of financial model templates covers Excel spreadsheet templates for a variety of industries such as solar energy, biogas, agriculture, manufacturing, pharmaceutical, real estate, self-storage businesses, schools, software as a service (SaaS), mobile apps, online stores, restaurants, hotels and many more.
The templates are especially appreciated by many entrepreneurs who need quick help creating a business plan to study the financial feasibility, investment propositions, valuations of businesses and properties, prepare for fundraising from investors or banks, budgeting, or other tools related to financial decision-making.
Founded five years ago, eFinancialModels keeps releasing new financial spreadsheet templates every week. Its financial spreadsheet templates have been downloaded almost 100,000 times as many satisfied customers keep revisiting the website to find new resources. 'I simply find this interesting. It contains models you won't find elsewhere,' says one customer. The Excel spreadsheet template platform believes that the quality of a good spreadsheet is determined by its structure, design, details, and analytical insights into profoundly understanding a business plan. Using a template from eFinancialModels can significantly enhance the quality of the financial planning process and saves time in building spreadsheets in Excel.
According to an eFinancialModels spokesperson, ''Entrepreneurs especially love our platform as they can find tools to quickly build financial plans and get new ideas on how to make their business ventures financially work. Also, many consultants and independent skilled financial modelers use the templates of eFinancialModels for their professional work.'' The platform also welcomes partnerships with skilled financial modelers who wish to sell their financial model templates or services. People who fit this description can register as Vendors with eFinancialModels. Vendors on the platform can submit different versions of their models and price them differently.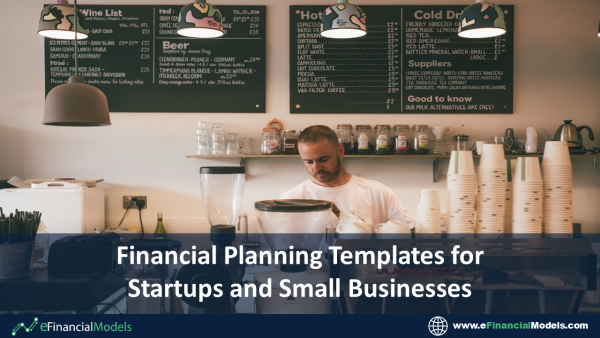 About
eFinancialModels offers industry-specific financial model templates in Excel and services for building sophisticated financial models in Excel or Google Sheets. The spreadsheet templates are used by companies, entrepreneurs, and consultants worldwide who require quality resources and solid industry know-how to build great financial models for their next business ventures.
For more information about eFinancialModels, visit their Website, Instagram, Facebook, Twitter, LinkedIn, YouTube, and Pinterest.
Media Contact
Company Name: EFinancialModels
Contact Person: Public Relations
Email: Send Email
City: Zurich
State: Northern Switzerland
Country: Switzerland
Website: http://www.efinancialmodels.com/