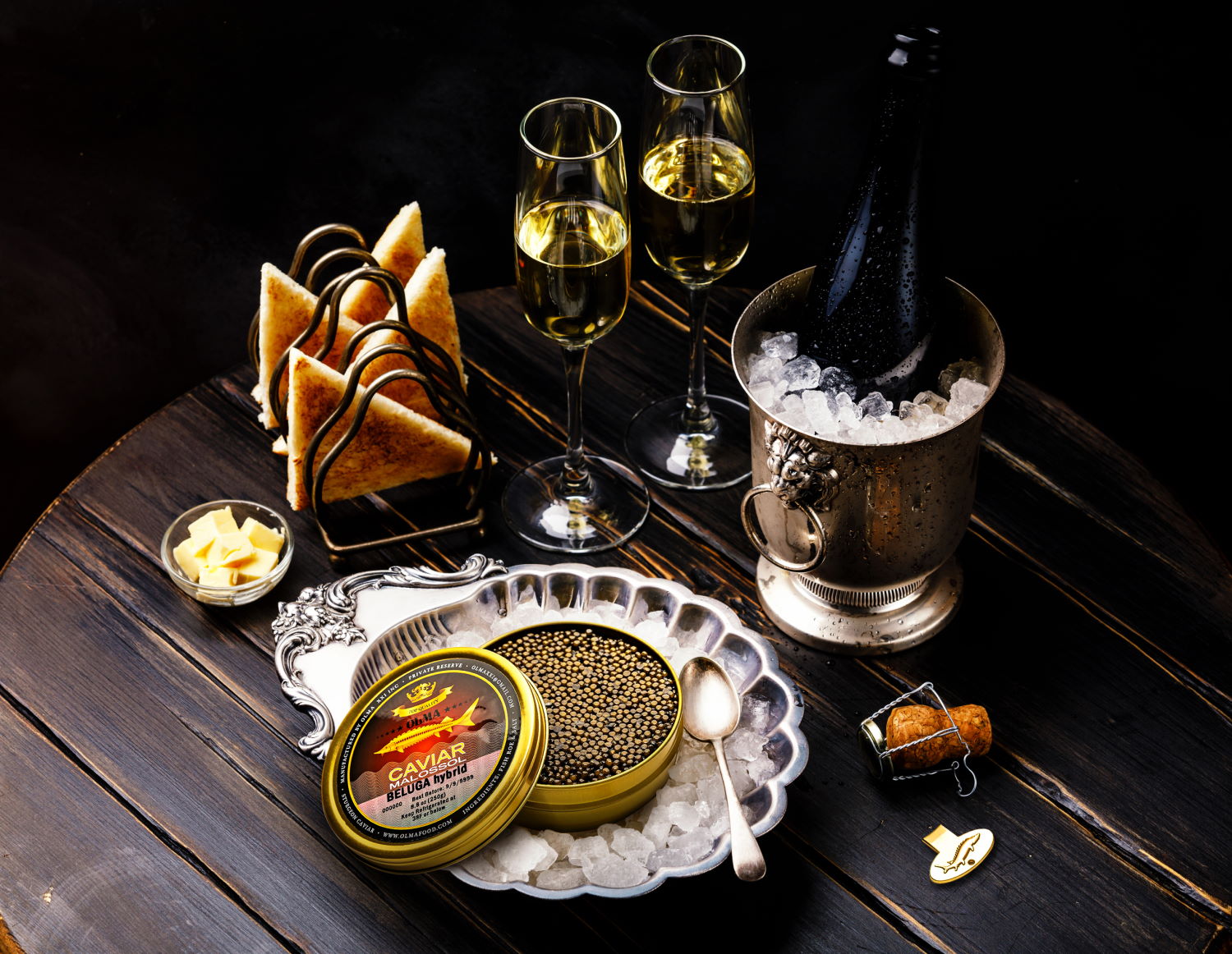 In the spirit of giving, apropos of the holiday season, leading seller of fine caviar, meat, fish, and other gourmet foods, OLMA Caviar, has announced a Christmas Sale that will include 20% OFF Gourmet Caviar Gift Sets and other discounts.
Founded in 2001, the company, based in Brooklyn, New York—and operating its Caviar Boutique & Bar at The Plaza Food Hall (The Plaza Hotel, Manhattan, New York, 5th Avenue)—is one of the biggest names, and an industry leader in black caviar, including but not limited to Beluga Hybrid Caviar, Russian Osetra Caviar, Kaluga Royal Caviar, Siberian Osetra Caviar, White Sturgeon Caviar, Hackleback Sturgeon Caviar and other products.
OLMA recently refreshed its website, https://olmafood.com/ to create a seamless, fluid shopping experience using modern design trends and standards for its esteemed customers. OLMA improved user experience with easy price comparison tools and 2 click ordering. Speaking about the refresh, a company executive said: "It's been 5 years seen we made a major website overhaul and we saw lots of things changing during this time. This pushed us to invest into new platform that will correspond to the current trends, features and allow us to grow for the next several years. We've made lots of improvements for the ease of shopping for the holidays. Now it's easier to compare prices for different sizes of caviar and buy products on your smartphones. We've done lots of internal upgrades as well to make customer's shopping experience smoother and faster."
OLMA retains its first-class services of delivering exceptional quality products to individual consumers, restaurants and grocery chains. The company is accomplished in the industry with 19 years of experience, which has culminated in long-standing relationships with its customer's nationwide.
The company's customer service team is working nonstop to deliver exceptional service. This competence is aptly captured by the testimonial of a client, Darrell H., who said: "Our local FED-EX missed their delivery. OLMA's customer service followed up on the problem and called us back promptly. Package was delivered the next day and caviar was still chilled. We appreciate the company's quick attention to the problem."
Another client, Emily C., summed up OLMA's excellent services with her testimony: "Ordering, delivery and quality were excellent. This is a great company! They offered good incentives and delivery was outstanding. Well packed, arrived in perfect condition. They use FedEx and I see why they chose them as the carrier of choice and above all the product was fresh!"
OLMA has not only achieved great praises for its customer service but also for quality of black caviar and other products. Keith T., one of the customers summed up his experience with his testimony: "Excellent. Prompt delivery and quality product. I highly recommend Kaluga Royal Caviar. It's some of the best caviar I've ever had, and I've had a lot of caviar."
Media Contact
Company Name: OLMA IV Inc.
Contact Person: Media Relations
Email: Send Email
Phone: (833) 522-8427
Country: United States
Website: www.olmafood.com