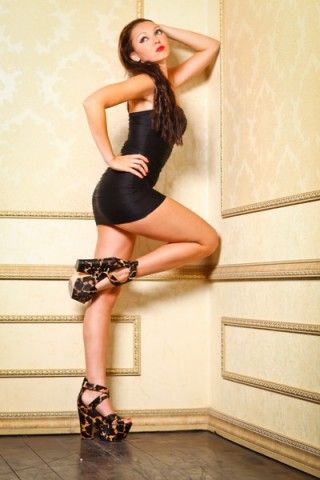 Xenia is a multifaceted artist with an extraordinary career. A singer, songwriter, model, yoga teacher, caring mother, and loving wife, Xenia loves to be the best in whatever she does. Originally from Russia, Xenia is currently residing in Gold Coast, Australia. She has given many astonishing singles to the music industry and with every new track that she creates, she moves a step closer to achieving her ultimate goal of receiving worldwide recognition. With her latest album release titled "Summer Vibes 2020 Beach Music", Xenia is ready to woo the listeners with her mellifluous music.
Launched in December 2020, "Summer Vibes 2020 Beach Music" is an astounding album consisting of 8 wonderful tracks, which include- "I Believe in You", "Never Give Up on You", "Lost Control", Something Between Us", along with four others. All eight tracks are created by Xenia to make them stand out from the rest. Like the name of the album suggests, the album is based on themes of the beach and party music, a perfect amalgamation of EDM and Pop Music.
The album is a blend of free-flowing lyrics and upbeat music, and Xenia's melodious voice is the icing on the cake! Each song on this album is soothing yet powerful and will make people want to come back to it repeatedly. The song "I Believe in You" is one of the most liked tracks on this album. The songs on "Summer Vibes 2020 Beach Music" are the kind that goes with any occasion. Be it a house party, road trips, clubbing, or even for the long walks at night, "Summer Vibes 2020 Beach Music" has got everything covered!
Xenia is a passionate musician who has studied Commercial Music Production at Berklee University Online. She has a huge fan following across leading social media platforms, where she regularly updates her fans and listeners about her latest projects. She also posts intriguing music videos with her songs that keep the listeners hooked to their screen till the very end.
Xenia finds her escape in music. She believes that music has therapeutic abilities that can heal a suffering soul, physically, mentally, and emotionally. Her passion and hard work for making music are helping her pave her way rapidly through the music industry.
With her unique yet classy music style, Xenia makes sure that she creates music that defines her personality.
Listen to the album "Summer Vibes 2020 Beach Music" now on Spotify.com.
Instagram: http://instagram.com/x_e_n_i_a_singer
Media Contact
Company Name: Xenia
Contact Person: Media Relations
Email: Send Email
Country: Australia
Website: www.facebook.com/Xeniasingermusic