Last Saturday, the 134th Canton Fair opened successfully in Guangdong. It is the largest Canton Fair in China and a year-end carnival for foreign trade professionals. It is reported that there are 28,533 exhibiting companies in this Canton Fair, an increase of 12.3% compared with the previous session. Overseas buyer pre-registration increased by 23.5% compared with the same period last year! Among them, pre-registration of buyers from Europe and the Americas increased by 20.2%, "Belt and Road" countries increased by 33.6%, and RCEP countries increased by 21.3%. At the same time, the participation mechanism of this Canton Fair has also changed. Participants all selected and invited domestic buyers, which improved the quality of the participants and resulted in high order intentions.
The online platform will continue to operate in a normalized manner. In Shunde District, there were a total of 274 participating companies in the offline exhibition, with 851 exhibition booths. Both the number of participating companies and exhibition booths reached a record high, covering 37 exhibition areas including home appliances, furniture, construction and decorative materials, household products, hardware, and lighting products.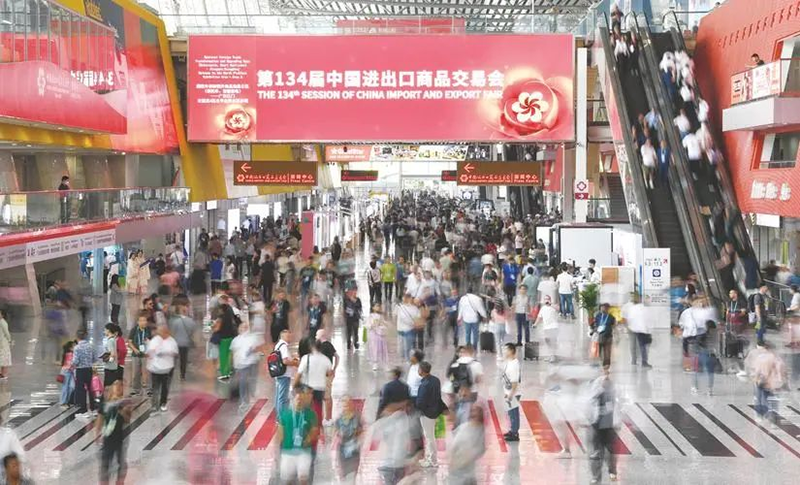 In addition, this year's Canton Fair will host two professional forums on green trade and trade digitization, as well as five industry forums on electronic appliances, medical devices, and more than 10 "Trade Bridge" trade promotion activities.
However, unlike previous years, there were fewer customers placing direct orders on site. Most customers only see exhibitions as a place to gather information and seek solutions to problems. Therefore, it is crucial to successfully connect with customers and establish communication channels at trade shows.

Although our company SYUtech did not participate in the exhibition, we still went to learn about the exhibition status of industry edge banding machines, nesting CNC cutting machines, and CNC six-sided drilling machines. Overall, the development of the machinery industry is still strong, and we are optimistic about the prospects of the industry.
Media Contact
Company Name: Foshan Shunde Saiyu Technology Co., Ltd.
Email: Send Email
Country: China
Website: https://www.syutech.com/