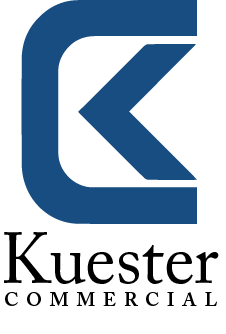 In a new statement to the press, Kuester CRE provides some tips and solutions for selecting a new office building.
Business leaders and entrepreneurs face countless decisions, many of them mission critical. One of the most important decisions of all is where to set up shop. Choosing the right office space is essential, as it can impact all aspects of a company's operation—finances, day-to-day workflow and productivity, accessibility to customers, and more. In a new statement to the press, Kuester CRE—a leading commercial real estate brokerage, proudly serving the Carolinas—shares some advice on office space selection.
"Whether you're launching a new business or expanding a rapidly-growing company, it's important to apply due diligence as you seek the best office accommodations," comments Shaw Kuester, the company's president.
Kuester's first tip: Don't expect perfection. "Just as there's no perfect home, there's no perfect office space. You'll usually need to compromise somewhere. A smart method is to start with a list of your priorities and non-negotiables, then work from there," he says.
As second tip: Be where the customers are. "Most retailers know this, but it's not just retail stores that need to be close to their customer base," affirms Kuester. "If you have customers and clients who come to your office with any frequency, it's important to be close to them—period."
Kuester also advises business owners to think in terms of scale and flexibility. "Look for a space that can grow with you," he says. "You don't want to overpay for twice as much space as you need, but neither do you want to feel cramped the minute your business begins to grow."
It's important to consider commute times, too. "Maybe you don't mind driving an hour to work each morning, but it's unfair to ask your employees to make the same sacrifice," Kuester remarks. "You want to be close to customers, but ideally close to employees as well."
For those seeking office space in the Carolinas, especially in Fort Mill or Rock Hill, Kuester says his team stands ready to help. "We'd love to show you some potential office areas that meet all your needs," he concludes.
Further details about the company and its services can be found on the Web at www.kuestercommercial.com.
ABOUT:
Kuester CRE boasts more than 45 years of experience in commercial real estate, plus a reputation of trust and integrity throughout the Carolinas. The company focuses on brokering and leasing retail, office, medical, land, and flex property, as well as managing commercial buildings, apartments, and student housing. Kuester CRE delivers customized solutions for landlords, tenants, and investors at every stage of the commercial real estate process. With the unique ability to cover the Western Carolinas, Piedmont, and Eastern Carolinas, Kuester offers the responsiveness of a local presence with the resources of a larger regional firm.
To learn more about Kuester CRE, visit www.kuestercommercial.com.
Media Contact
Company Name: Kuester Commercial Real Estate
Contact Person: Shaw Kuester
Email: Send Email
Phone: 855-723-2500
Country: United States
Website: www.kuestercommercial.com