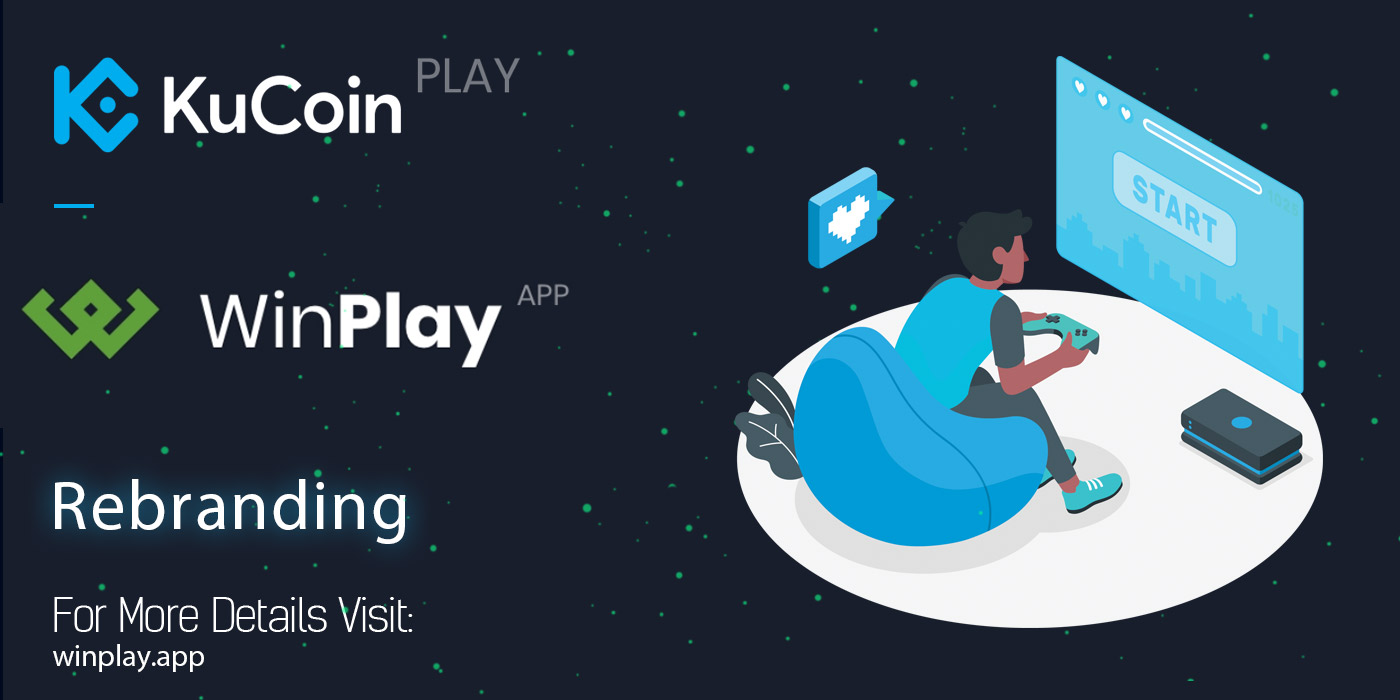 We are rebranding KuCoinPlay platform toWinPlay.app so that we can offer it's value to all users (and projects) beyond just KuCoin's ecosystem.
Since our objective is and has always been crypto mass adoption, we feel it is extremely important to be able to allow all crypto related projects (whether listed on KuCoin or now) to participate. This will also allow us to better attract non-crypto businesses and incentive their users to join the block-chain revolution.
All actions on the platform will continue as normal, the only visible change for users will be the domain name and the logos on the website. There won't be any real change for existing participants, we are only seeking to be able to engage users and businesses outside of the cryptosphere so we can accelerate mass adoption.

Why Are We Doing This?
We have been taken back by the huge influx of users and participants to our new platform, the software has faced scaling issues so we want to work on bettering the user experience and stabilizing the platform for further growth as a separate entity. We certainly don't want to lose the momentum, especially now that markets are rebounding and people are paying a lot of attention to crypto.
We also aim to separate the communities of the exchange and the viral platform in order to maintain conversations about exchange services and KuCoinPlay/WinPlay services separate. All KuCoinPlay social media channels will remain active and all KuCoin Exchange centric campaigns will be shared there, for any other campaigns not based around KuCoin exchange we will utilize the following channels:
TG Announcements: https://t.me/WinPlayApp
Twitter: https://twitter.com/WinPlayApp
FB Page: https://facebook.com/WinPlayApp/
The main driving force behind creating this tool was to bring blockchain to new levels of adoption, it's now time to get to work!
Media Contact
Company Name: KuCoin
Contact Person: Media Relations
Email: Send Email
Phone: 0871979465
Country: Singapore
Website: http://kucoinplay.com/