Miami, Florida – December 24, 2020 – Krostradecom LLC has come up with a box load of the most relevant and detailed information about home and garden products with a special reference to growing in greenhouses.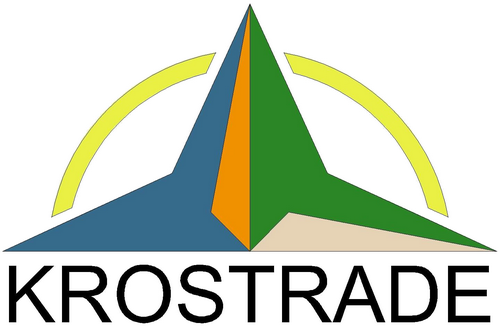 Krostrade has come up to help people know how to grow veggies, fruits, and flowers in a greenhouse in the backyard.
In this neo-normal situation, Krostrade showcases an excellent collection of items for the home and garden. The company also offers a vast knowledge base (https://krostrade.com/blog/) that delivers useful insights on a wide range of home and garden matters.
Growing veggies in a greenhouse have many advantages. Other than the need to stay quarantined, it lets one have more options for fresh vegetables and fruits, in all seasons. Even planting in a hobby and professional greenhouses can deliver great satisfaction. Blooms in the backyard are great for the eyes and the mind as well and Krostrade also dwells on flowering in a greenhouse. People can learn a lot from there.
Since the inception, the company's mission to build a new standard of excellence. And with this objective, the company's vendors are offering premium quality products to the customers. The core focus is to introduce manufacturers of greenhouse kits made out of (polycarbonate, and polyethylene on the steel galvanized pipes and profiles) with the end user and teach the user how to plant berries, fruits, flowers, and vegetables, in small and large greenhouses.
"At Krostrade, we are most concerned with gardening and related matters. We want to be the most relevant in this area, especially growing flowers, plants, veggies, etc in a greenhouse. Regardless if, it will be for home consumption and also for building a local business. Other than gardening products, our collection also includes blankets, mattress toppers, and pillows and much much more" stated Art Davis the contact person for Krostrade. "We want people to have a positive frame of mind and also be self-sufficient. Home gardening is an excellent way to do that," he further stated.
The company recently opened an online store to meet the needs of the home and garden. They mostly showcase eco-friendly products from the best brands that have their manufacturing unit in the United States and Europe. The company represent many items including greenhouses, hardware, furniture, bike racks, tents, and much more.
Krostrade happens to be one of the top portals about gardening and people eager to know more about the subject can Visit https://krostrade.com/ for detailed information or mail krostradecom@gmail.com. One can also follow them on Pinterest.
Media Contact
Company Name: Krostradecom LLC
Contact Person: Jack Davis, Ann Miller
Email: Send Email
Phone: +1 (305) 790-6858
Country: United States
Website: https://krostrade.com