San Francisco, California – March 20, 2020 – Krisallis, the San Francisco-based stylish, art collectible and precious stone-focused jewelry line – has begun implementing a battery of safety precautions to safeguard the health of both employees and customers in the wake of the growing Novel Coronavirus epidemic.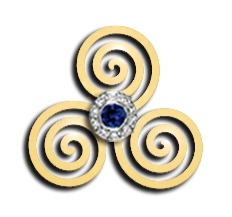 At Krisallis, we are taking a holistic approach to facing the Coronavirus. We practice personal space, respect for one another by not talking up into other's faces, washing hands, wiping down after using something, exercising, good eating habits along with spiritual and mental health. We invite our customers to do the same as our health providers and government try to get things under control.
While online and over-the-phone orders are still being accepted as per usual, Krisallis's leadership team decided to take the following steps out of an abundance of caution:
For the foreseeable future, all employees will begin wearing gloves, surfaces are being cleaned with disinfectant, and jewelry pieces are being steamed and cleaned before being shipped.
When accepting any type of package, we ask our customers to take the necessary precautions by disinfecting your packages before opening them when possible. If you have to mingle with the crowd, we recommend at least a meter distance between customers.
We also encourage our employees and customers to take time out and learn more about eating the proper foods to build and maintain your immune system. While it's human to be scared and panic at times, it is safer to adopt preventive measures that will slow the spread of the epidemic since there is no known cure yet. We recommend talking to a dietician or a nutritionist to see if vitamin C, B6, and E are good options for you.
The Krisallis team continues to monitor advisory warnings from the Department of Public Health. We advise our customers to be safe and try to remain in good spirits.
You can learn more about Krisallis here.
Follow Krisallis:
Website | Facebook | LinkedIn | Twitter
Media Contact
Company Name: KRISALLIS
Contact Person: Shanelle Thompson
Email: Send Email
Phone: 323-484-1601
Country: United States
Website: https://www.krisallis.com