Visionary CEO Victor Oribamise Leads Kquika in Revolutionizing Aviation and Logistics Industries with Trakt System
Kquika, a dynamic New York-based startup led by visionary CEO Victor Oribamise, is poised to revolutionize the aviation and logistics industries with its cutting-edge Trakt System. This AI-powered application offers an enticing opportunity for these sectors by providing a comprehensive suite of diagnostic and prognostic tools.
The Trakt System seamlessly integrates with existing data infrastructure, ushering in a new era of AI-driven insights without disrupting ongoing operations. This groundbreaking technology empowers organizations to optimize their work scheduling based on predictive asset failure risks. Moreover, the system employs AI-assisted analytical tools to significantly reduce manual investigations, unearth novel modeling insights, facilitate downstream analyses, and enhance front-line troubleshooting with interpretable machine learning evidence packages.
In a world where the aviation and logistics industries are under relentless pressure to enhance efficiency and trim operational costs, Victor Oribamise asserts, "Our Trakt System emerges as a game-changing tool that can help these sectors achieve their objectives. By providing real-time insights into asset health, streamlining supply chains, and expediting decision-making, we are poised to drive substantial improvements."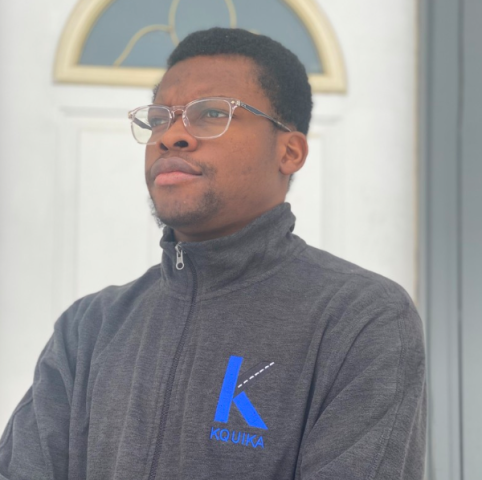 Victor Oribamise, CEO, Kquika, Inc. Source: Kquika, Inc 2023
The Trakt System promises a myriad of concrete benefits for aviation and logistics companies, including:
1. Increased Asset & Fleet Readiness: Organizations can bolster their asset and fleet readiness by preemptively identifying potential failures. This proactive approach allows for preventive actions, thus avoiding costly downtime.
2. Improved Component Reliability: The Trakt System empowers organizations to enhance the reliability of individual components by offering performance insights. Early detection of issues can avert widespread failures.
3. Reduced Inventory & Logistics Costs: By providing valuable insights into demand patterns and spare parts requirements, the Trakt System facilitates inventory optimization and ensures timely availability of spare parts, resulting in cost reductions.
4. Increased Workforce Efficiency: Automation of manual tasks and provision of decision-support insights free up the workforce to concentrate on strategic responsibilities, thereby boosting overall efficiency.
Beyond these advantages, the Trakt System boasts several tailored features designed specifically for the aviation and logistics sectors:
Enhanced Decision Making through Assisted AI Models: Users gain access to sophisticated AI models that aid in decision-making. These models draw upon extensive historical data to offer insights into a wide array of challenges.
Automated Data Cleansing: The Trakt System can seamlessly automate and expedite manual data cleansing processes, minimizing data gaps and enhancing data quality.
Highly Accurate Part Consumption Signals for Supply Chain Optimization: Supply chain experts benefit from precise part consumption signals, reducing demand uncertainty and optimizing supply chain efficiency.
Victor Oribamise enthusiastically remarks, "We are thrilled to introduce the Trakt System to the aviation and logistics industries. We firmly believe that our solution will empower these sectors to achieve their goals of heightened efficiency, cost reduction, and elevated safety standards."
About Kquika:
Kquika is a forward-thinking New York-based startup at the forefront of developing AI-enabled solutions tailored to the aviation and logistics industries. The company's Trakt System represents a groundbreaking suite of diagnostic and prognostic tools that enable real-time monitoring of system health, enhance supply chain efficiency, and expedite decision-making through AI-driven troubleshooting. Kquika stands as a technological beacon in New York, USA, offering machine learning (ML) and artificial intelligence (AI) solutions that tackle novel challenges. The company's custom systems are engineered to accelerate deployment and require minimal maintenance, making them applicable across diverse industries, from aerospace and aviation to healthcare, finance, agriculture, transportation, and more. Kquika is bridging the gap between current possibilities and future potentials in various sectors.
Stay updated with Kquika's latest innovations and developments via their website, LinkedIn, and Twitter channels!
Media Contact
Company Name: Kquika, Inc
Contact Person: Victor Oribamise
Email: Send Email
Country: United States
Website: Kquika.com