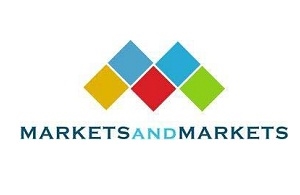 IBM (US), Microsoft (US), AWS (US), Neo4j (US), TigerGraph (US), SAP (Germany), Oracle (US), Stardog (US), Franz Inc (US), Ontotext (Bulgaria), Semantic Web Company (Austria), OpenLink Software (US), MarkLogic (US), Datavid (UK), GraphBase (Australia), Cambridge Semantics (US), CoverSight (US), Eccena Gmbh (Germany), ArangoDB (US), Fluree (US).
Knowledge Graph Market by Offering (Solutions, Services), By Data Source (Structured, Unstructured, Semi-structured), Industry (BFSI, IT & ITeS, Telecom, Healthcare), Model Type, Application, Type and Region – Global Forecast to 2028
The knowledge graph market size is projected to grow from USD 0.9 billion in 2023 to USD 2.4 billion by 2028, at a CAGR of 21.8% during the forecast period. Effective data integration and management solutions are becoming more and more necessary due to the exponential growth of data. Knowledge graphs are useful for businesses because they offer an organized method of integrating, organizing, and managing data from several sources.
Download PDF Brochure @ https://www.marketsandmarkets.com/pdfdownloadNew.asp?id=217920811
Based on application, the semantic search segment holds the largest market size during the forecast period
Semantic search application is the driving force behind improved search functions and user experiences in the ever-changing knowledge graph market. It provides previously unheard-of levels of search accuracy by understanding the complex subtleties of user queries, making it easy for users to locate extremely relevant and contextual information. They enable users to effortlessly explore interconnected content by supporting natural language inputs and understanding sophisticated queries, creating a more intuitive and user-friendly search experience.
Based on application, the recommendation systems segment is expected to grow with the highest CAGR during the forecast period
The knowledge graph market is changing as a result of the synergy between recommendation systems and knowledge graphs. Personalized content recommendations, which make use of past data and user preferences, are now considered the standard for user engagement. Recommendation systems have also improved search functionality through integration, making it possible to explore relevant topics and resources more thoroughly and effectively. This has completely changed the way users approach acquiring knowledge, especially when combined with the facilitation of contextualized training and learning. Predictive analytics and trend forecasting, in particular, have made it possible for companies to plan ahead and make well-informed decisions that meet changing market demands. Furthermore, recommendation algorithms provide a widespread knowledge of intricate ideas through cross-domain information integration, which in turn promotes multidisciplinary cooperation in the knowledge graph market.
Request Sample Pages @ https://www.marketsandmarkets.com/requestsampleNew.asp?id=217920811
Unique Features in the Knowledge Graph Market
Knowledge graphs enable better context-aware information retrieval by connecting things, concepts, and relationships within data to create a linked structure.
To guarantee data integrity and interoperability, knowledge graphs frequently follow Semantic Web standards like RDF (Resource Description Framework) and OWL (Web Ontology Language).
Ontologies and schemas, which specify the structure and semantics of the data and enable data querying and reasoning, are the foundation of knowledge graphs.
Complex methods are used in entity recognition so that entities (people, places, organisations, etc.) in unstructured data can be automatically identified.
Knowledge graphs are useful for complete knowledge representation because they incorporate data from multiple sources, such as databases, external datasets, and structured and unstructured data.
Knowledge graphs facilitate inferencing, which enables programmes to infer new information or conclusions from preexisting data and ontology-defined rules.
For tasks such as graph traversal, community detection, and centrality analysis, knowledge graphs are subjected to a variety of graph algorithms.
Major Highlights of the Knowledge Graph Market
The organisation and representation of data using Semantic Web standards, such as RDF (Resource Description Framework) and OWL (Web Ontology Language), to increase its semantic meaning and interoperability.
To automatically locate and connect items in unstructured text data, sophisticated entity recognition and extraction techniques are used.
Across platforms and applications, knowledge graphs can be accessed and used, facilitating seamless data sharing and utilisation.
Knowledge graphs, which offer organised knowledge for natural language comprehension and communication, are essential components of AI-driven chatbots and virtual assistants.
The incorporation of knowledge graph functionality to multi-model and hybrid database systems, meeting a wider spectrum of data management requirements.
The introduction of cloud-based KGaaS platforms, which facilitate knowledge graph development, management, and utilisation for enterprises.
The development of specialised graph database systems for effectively managing, storing, and querying knowledge graph data.
Inquire Before Buying @ https://www.marketsandmarkets.com/Enquiry_Before_BuyingNew.asp?id=217920811
Top Key Companies in the Knowledge Graph Market
Various globally established players, such as IBM (US), Microsoft (US), AWS (US), Neo4j (US), TigerGraph (US), SAP (Germany), Oracle (US), Stardog (US), Franz Inc (US), Ontotext (Bulgaria), are dominating the knowledge graph market. These competitors have used various growth methods to increase their market share in the knowledge graph market, including partnerships, agreements, collaborations, new product releases, product enhancements, and acquisitions.
IBM is a multinational technology and consulting corporation that offers infrastructure, hosting, and consulting services. It is a creator, developer, and manufacturer of some of the world's most updated technologies. Through its Watson AI platform, IBM offers tools like the Watson Knowledge Studio, enabling organizations to create and customize knowledge graphs for structured data extraction from unstructured sources. These solutions cater to diverse industries, including healthcare, finance, and customer service, empowering them to build domain-specific knowledge graphs. IBM is one of the top vendors in the knowledge graph market, owing to the strong portfolio of solutions and services that the company offers in the market.
Microsoft develops and supports software, services, devices, and solutions. Offering Azure Knowledge Graph, a cloud-based service, Microsoft empowers organizations to build and manage knowledge graphs, facilitating data representation and analysis for insightful decision-making. Furthermore, Microsoft's Azure cloud platform provides a range of complementary services, such as Azure Data Factory, Azure Databricks, Azure Machine Learning, and Azure Cosmos DB, which can be integrated into knowledge graph solutions. The company's Power BI tool aids users in visualizing and analyzing data from various sources, including knowledge graphs, to generate interactive reports and dashboards. Microsoft's acquisition of LinkedIn adds a professional networking dimension, while their commitment to research and development, particularly in AI and ML, enhances data analysis within knowledge graphs.
Media Contact
Company Name: MarketsandMarkets™ Research Private Ltd.
Contact Person: Mr. Aashish Mehra
Email: Send Email
Phone: 18886006441
Address:630 Dundee Road Suite 430
City: Northbrook
State: IL 60062
Country: United States
Website: https://www.marketsandmarkets.com/Market-Reports/waste-heat-recovery-system-market-202657867.html