The book focuses on celebrating sustainable living and seasonal ingredients through vegetarian or vegan recipes.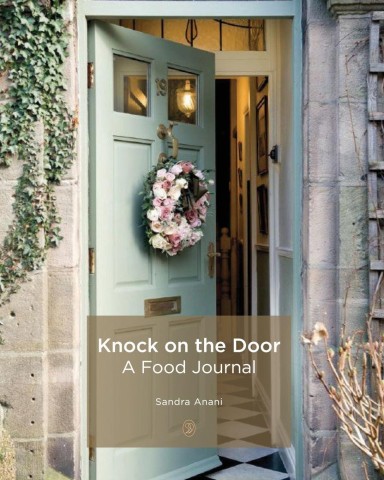 Sandra Anani, a sustainability expert, is all set to launch her highly anticipated cookbook, "Knock on the Door: A Food Journal," during COP28, the 2023 United Nations Climate Change Conference in Dubai. Adhering to the spirit of sustainable living, the book presents a wide-ranging variety of mouth-watering vegetarian and vegan recipes using local and seasonal produce as champion ingredients.
Founder & Director-Sustainability to Action (STA) Sandra Anani is known for her expertise in sustainability and governance. Her multicultural background and diverse experience of living in multiple countries, along with her parent's love for scrumptious cuisines, have expanded her knowledge of global cuisine and developed her sophisticated palate. Her commitment to sustainability is evident in the extensive collection of seasonal recipes along with menu planning tips and food waste-reducing tips.
The cookbook features around 50 different recipes, including Salads, Soups, Dips, Sides, Main courses, Desserts and refreshing drinks. Sandra has categorized these recipes and spread them across all seasons, ensuring that readers have something new and amazing to cook during the entire year. Along with a collection of new dishes discovered through her extensive travels, work, and connections with others, the food journal also features many bonus recipes, some from Sandra's early years as a budding chef.
Sandra's favourite recipes from the cookbook include Greek Zucchini Spaghetti, Tahini Dip, and Warm Broccoli Noodle Salad. She is really excited to share the Healthy Metabolism Activating Lemon Ginger Tonic Tea with her readers, as she has first-hand experienced the immune-boosting properties of ginger and turmeric.
"In my book 'Knock on the Door: A Food Journal,' each recipe is like a little adventure that brings people together. It's about using fresh, local ingredients and enjoying the simple pleasure of sharing a meal. I hope these recipes inspire you to create special moments with your loved ones", said Sandra.
Every recipe in "Knock on the Door: A Food Journal" comes with a heartwarming story or reference to Sandra's life and her loved ones. The book is a tribute to the importance of connecting over a meal and the warm feeling that comes from someone preparing a special dish for you. Using the book, Sandra wishes to find the son and granddaughter of her grandmother's neighbour, Momirka Nedeljkovski. She believes that they are currently living in Canada and the granddaughter is in her thirties now.
In addition to the amazing recipes, Sandra has dedicated a part of her books to sharing sustainable practices with her audience. In this section, Sandra shares the importance of every individual's daily lifestyle, its impact on the environment and the need to minimize consumption by reducing food wastage. She gives insightful tips for using food scraps for gardening, re-using & preferably eliminating plastic packaging and repurposing the soil using coffee grounds and tea leaves.
"Knock on the Door: A Food Journal" is not just a cookbook; it's a heartwarming journey through culture, flavours, and the importance of sustainable living. Join Sandra Anani in her celebration of food, family, and the shared moments that make life truly delicious.
Get "Knock on the Door: A Food Journal" on Amazon.
About the Author:
Sandra Anani has over two decades of experience in sustainable business development and governance. Member of the Corporate Governance Institute in London, Sandra has worked with British Airways, British Airports Authority, Abu Dhabi Airports Company and Abu Dhabi Sustainability Group. A certified governance professional, she holds an MBA in International Business Management from the University of London and a Master in Laws in Corporate Governance from the University of Law in Bloomsbury. Currently, Sandra is pursuing her PhD in Sustainability and Organizational Behaviour.
Using her multicultural upbringing and passion for global cuisine, Sandra will soon be releasing her cookbook, "Knock on the Door: A Food Journal". The book celebrates food, family, and sustainable living using it Sandra wants to promote sustainability and reduce food wastage.
Learn more at: https://www.sustainabilitytoaction.com
Media Contact
Company Name: Sustainability to Action
Contact Person: Sandra Anani
Email: Send Email
City: London
Country: United Kingdom
Website: www.sustainabilitytoaction.com