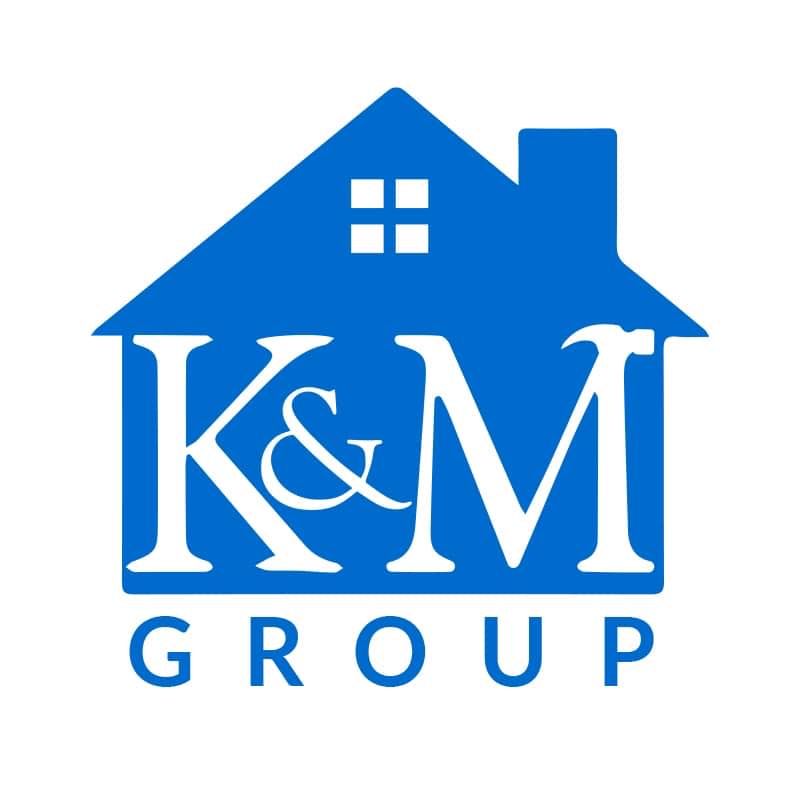 K&M Construction and Contracting announces signing two new contracts valued at $260,000.
K&M Construction and Contracting, the premier service reputed for its quality construction solutions and timely completion, has announced that it has signed two new contracts. These contracts have a combined worth of $260,000.
"We are delighted to announce the signing of two new construction contracts valued at $260,000," says the spokesperson for K&M Construction and Contracting. "Our clients trust us to transform their homes or offices innovatively and within a limited budget. They rely on the K&M group to deliver results that meet and exceed client expectations."
The company has also added to its staff recently. They have hired two new employees and three workers to help them handle the increased workload.
K&M Group has been sponsoring many community events as a part of its commitment to giving back to society. The company's recent endeavor in this regard is the 'End of Summer Festival in South Riding all Free at Murray Park.
Details of the festival can be accessed at https://fb.me/e/61ZxTyNxh?mibextid=RQdjqZ.
K&M Group's latest ads have been featured on Harris Teeter's receipts, facilitated by a marketing agreement with the renowned grocery store chain. This strategic collaboration allows K&M Group to prominently feature its corporate identity on all Harris Teeter receipts, including name, logo, contact details, and exclusive offers.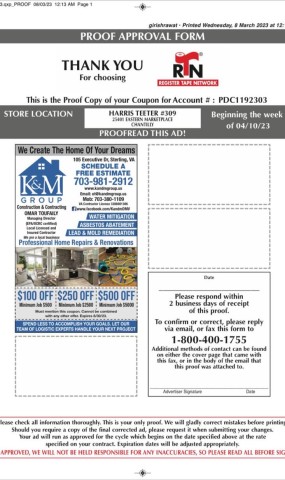 K&M Group has a customer-centric philosophy has cultivated a distinguished reputation within the industry due to its unwavering commitment to the highest standards of professionalism. The company has a strong presence in the construction sector and a consistent record of delivering projects within deadlines without compromising work quality.
The company's experienced professionals engage with clients throughout projects of varying sizes, meticulously comprehending their requirements to deliver results that consistently surpass expectations.
The spectrum of services offered by K&M Group is in demand among property managers, homeowners, property investors, and various stakeholders within the industry.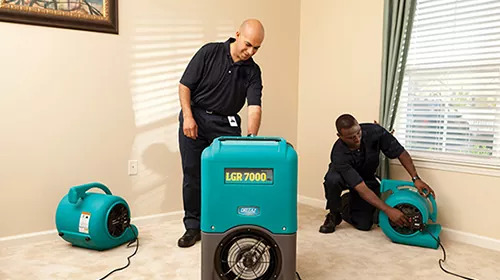 The company also specializes in water damage remediation, cleanup, and the comprehensive restoration of water-affected properties.
The company's highly skilled team of contractors, consultants, and domain specialists, competently administers these services with a resolute sense of duty and remarkable efficiency. They serve a diverse clientele, ranging from individuals to organizations and communities.
K&M Group is a multifaceted enterprise encompassing construction and contracting, marketing and consultancy, and moving and packing services. Licensed in key areas like water restoration, asbestos abatement, and remodeling and repair work, K&M Construction and Contracting are illustrative of the company's commitment to providing the best solutions.
For more information, visit https://kandmgroup.us.
About K&M Group
K&M Group is a company that offers a range of quality solutions in the construction and contracting industry in and around VA. K&M Group was launched in Virginia, USA, in 2017 and helps entrepreneurs and companies establish and develop their businesses in the North American market.
Media Contact
Company Name: K&M Group
Contact Person: Mr. Toufaily
Email: Send Email
Phone: +1 (703) 380-1109
Address:43543 kiplington sq
City: Chantilly
State: Virginia
Country: United States
Website: https://kandmgroup.us/