Modularity gives choice and us consumers have changed. We really need products that adapt to our needs, when we need it. Shinkai fulfils this."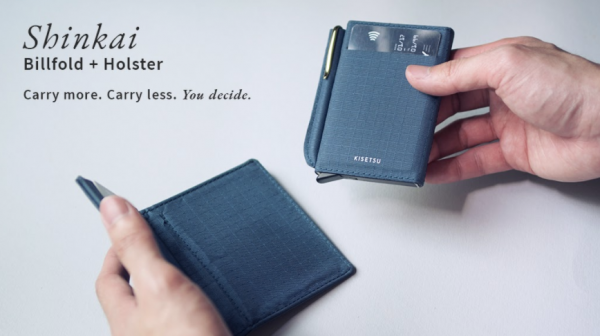 Kisetsu Co, the creators of 5 successful crowdfunding campaigns raising nearly $250,000 on Kickstarter for their minimalist wallet brand, unveils its latest design today – Shinkai. The Shinkai will be launched on 09 August 2021 on Kickstarter, where early birds can back the project at US$65 – more than 40% off intended retail pricing when it hits stores nationwide (limited to the first 250 backers).
The Shinkai is the world's first wallet to offer three different modes of carry, integrated into one sleek design. Shinkai can be used as a billfold (USD37) measuring 84mm by 99mm by 12mm in size, card holster (USD47) measuring 64mm by 95mm by 10mm in size, or both.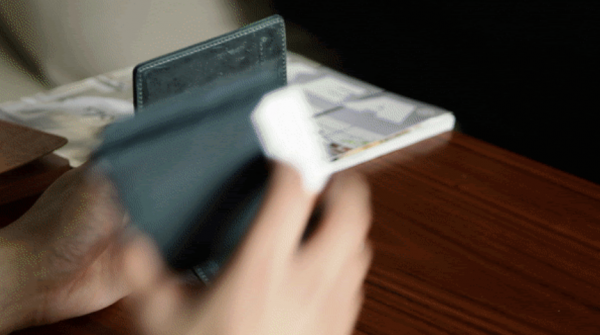 The billfold offers storage options for coins, bank notes, SIM cards, SIM tray ejector pins, a pen and up to five cards. The card holster offers further storage options for up to eight cards, a cash slot and a pen slot.

This campaign will also feature a KICKSTARTER EXCLUSIVE Shinkai in a special temp-sensitive colour changing leather named "Mizu", which turns a bright blue upon touch.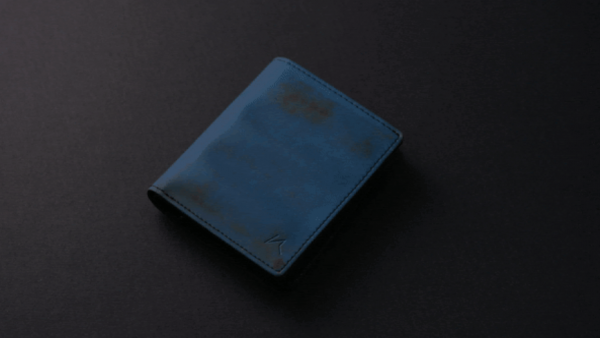 Features & Specifications:
– World's first wallet with 3 different choices of carry
– RFID Protection
– Storage option of up to 14 cards including cash, coin, pen, SIM card, ejector pin slots
– Option to purchase Billfold and Card Holster separately or as a whole
– Minimalist design that complements practicality
– Specifications: Billfold, Stores up to 14 cards, Cash Slot, Pen Slot with travel pen, Card holster with card ejector, and Satisfying magnetic snap to secure card holster to the billfold
– Billfold Dimensions: 3.41" x 3.9" x 0.47" / 84 x 99 x 12mm
– Card Holster Dimensions: 2.52" x 3.74" x 0.39" / 64 x 95 x 10mm
– Shinkai Dimensions: 2.95" x 3.9" x 0.67" / 75 x 99 x 17mm
– Weight: 3.67 oz / 0.23 lb / 104 g
Pricing Info & Availability
SHINKAI starts at USD65/SGD89 for super early-bird backers (Full RRP USD109 / SGD149). The 30 day Kickstarter campaign will run till 8 Sep 2021 with shipping expected to commence in November.

About the company:

Kisetsu Co is a Singapore-based product design studio that focuses on intelligently designed everyday carry goods.

Contact:

Ryan Sim
hello@kisetsu.co
Kickstarter Project Page: https://www.kickstarter.com/projects/kisetsu/shinkai-worlds-first-3-way-wallet

Website: https://kisetsu.co
Press Asset Downloads: https://drive.google.com/drive/folders/146Q7079Yakfo24hD_yF3ehUVivj7YymA?usp=sharing
Media Contact
Company Name: Kisetsu Co
Contact Person: Ryan Sim
Email: Send Email
Country: Singapore
Website: https://kisetsu.co/