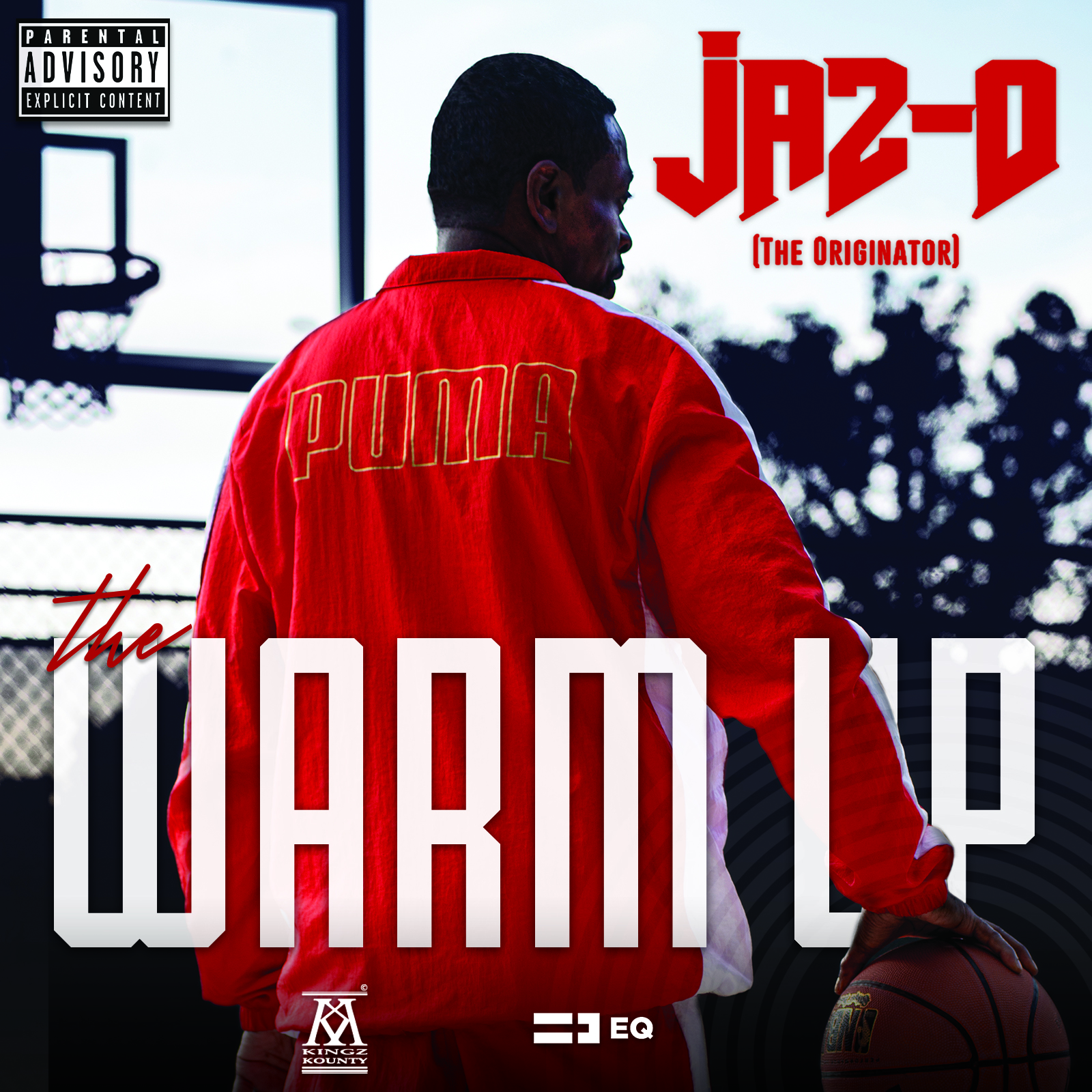 Kingz Kounty Media Group Presents Jaz-O's New EP "The WarmUp" Available February 7th on All Platforms Via Equity Distribution
Kingz Kounty Media Group/Equity Distro presents the private listening event for the Jaz-O EP, "The WarmUp", highlighted by the video premiere for the first single, "M-A-R-See-Why", in New York City February 20th. This celebration will be hosted by famed VJ Ralph McDaniels of the renowned and legendary Video Music Box, accompanied by the highly favored club spinner and music producer DJ Uneek.
New York, NY – Hip-Hop pioneer Jaz-O "The Originator" releases his highly anticipated EP featuring 10 new songs. Fresh off his appearance on Drink Champs, Sway in the Morning, and ThisIs50, Jaz-O is poised to create a huge buzz in the industry with his new project. The WarmUp possesses the perfect blend of soulful samples with wondrous production to compliment Jaz-O's eloquent delivery. This is exactly what the game has been missing.
Jaz-O is currently promoting the new project on his "Buss The Speaker Tour", which will kick off on February 16th, during the NBA All-Star weekend in Chicago, IL. This national tour, which will extend to Winnipeg, Canada in August is the designated place where Jaz-O will be honored as one of Hip-Hop's most revered and influential pioneers in a special ceremony.
Jaz-O has been a mainstay in the music industry for over 30 years. Marcy Houses, Brooklyn, born and raised, Jaz-O has initiated the careers of Jay-Z, Irv Gotti, Sauce Money, The Lox, Chad Elliot, and Memphis Bleek to name a few. In 1989, Jaz-O blasted onto the mainstream media with his debut single, "Hawaiian Sophie". Along with the debut feature on The O'Jays number one single, "Have You Had Your Love Today?", Jaz-O was the first ever rap artist signed to EMI Records.
After taking a hiatus in 1992, Jaz-O re-emerged in 1996 producing the Jay-Z classic "Ain't No Nigga". Jaz-O continued his string of production classics for Jay-Z including "In My Lifetime – The Big Jaz Remix", "Rap Game-Crack Game", and featured on Jay-Z cuts "Bring It On" and "Nigga Who? Nigga What?" Jaz-O is also a gifted music producer, lending his highly sought – after talents, producing the demo which landed The Lox their deal with Bad Boy. Jaz-O has arranged for the likes of Puffy, Rakim, M.O.P., Foxy Brown, Queen Latifah, Kool G Rap and numerous others.
Jaz-O owns Kingz Kounty Media Group and is available for features, press, and booking. Please contact Kingz Kounty at the information below. Follow Jaz-O @jazokkmg on Instagram. @TheRealJazO on Twitter KingzKountyMediaGroup.com is Jaz-O's Official Website.
Jaz-O's NBA All-Star Show in Chicago Ticket Link: https://www.ticketweb.com/event/jaz-o-friends-astoria-lounge-tickets/10321165

Video Link: https://www.youtube.com/embed/9GSugYnrgLE
Media Contact
Company Name: Kingz Kounty Media Group
Contact Person: Wally Lockard III
Email: Send Email
Phone: 888-380-1913
Address:
City: New York
State: New York
Country: United States
Website: https://equitydistro.ffm.to/xb8r7wx