LIT IT UP IS AVAILABLE WORLDWIDE AS OF 02.01.2021
Listen to the Track Here: https://kimmikartar.wixsite.com/lititup
USA – 5th Feb, 2021 – Kim Manning, also known commonly as the rollerskating songstress Space Queen, is back with a long awaited single titled "Lit It Up". The exciting new track is produced by G Koop who has also worked with internationally acclaimed artist like Katy Perry, Los Migos, Rihanna and many others. The song is now available on all major digital streaming platforms including Spotify, Apple Music, Tidal, Soundcloud, Amazon Music and all other major retailers. The song will also be released coupled with a music video produced and directed by Ted Tunny.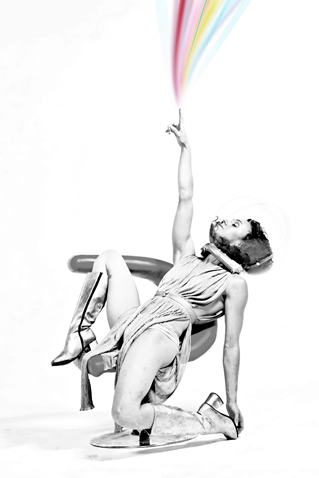 Gaining a ton of attention from many key industry players and music lovers alike, Kim Manning's unique sound has been bubbling under the surface for quite some time. The artist ingeniously presents a fresh new perspective with her unique brand of music consisting of a distinctive blend multiple styles, reaching out to a plethora of different listeners from all walks of life. The resourceful artist also has an unique innate competency to ingeniously put together idiosyncratic sounds and melodies, creating breathtaking music, all while maintaining a consistent brand. During the pandemic, Manning became a trend on Instagram, garnering over 77k followers today. Through teaching skating on Tik Tok and Instagram, Manning got one song to go viral reaching over 1.7million views.
Kim Manning will be hosting a giveaway contest sponsored by Golden Horse Skates. Manning will be releasing the choreography for the contest on day 1 with a live session on her Instagram and Tik Tok profiles, teaching the choreography. Skaters who participate in this contest stand a chance to win a free pair of skates by Golden Horse Skate.
Lit it Up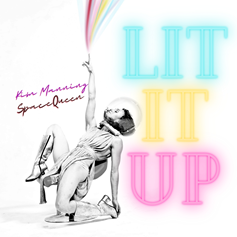 Artist: Kim Manning
Produced by: Kim Manning and G Koop (Katy Perry, Los Migos, Rihanna)
Format: Digital Release
Digital Release Date: 02.01.2021
Availability: Spotify, Apple music, Deezer, Tidal, Youtube, Soundcloud and all major retailers

About Kim Manning
With Roller skates and a dream, Kim Manning was discovered by George Clinton's Parliament/Funkadelic and has since toured the world sharing her prodigal voice with the likes of Atmosphere, Future, Soulclap, Snoop Dogg, and the Red Hot Chili Peppers and has been featured on TV shows such as David Letterman, Grammy Awards, and Flavor of Love and Perry Mason. Her heart-filled lyrics soar over infectious grooves and delights her over 100,000 social media followers with her positive vibes and infectious hooks.
Facebook | Instagram | Twitter | TikTok | www.kimmanning.com | www.sk8likeapro.com
Media Contact
Company Name: Kim Manning
Contact Person: Media Relations
Email: Send Email
Country: United States
Website: https://kimmikartar.wixsite.com/lititup