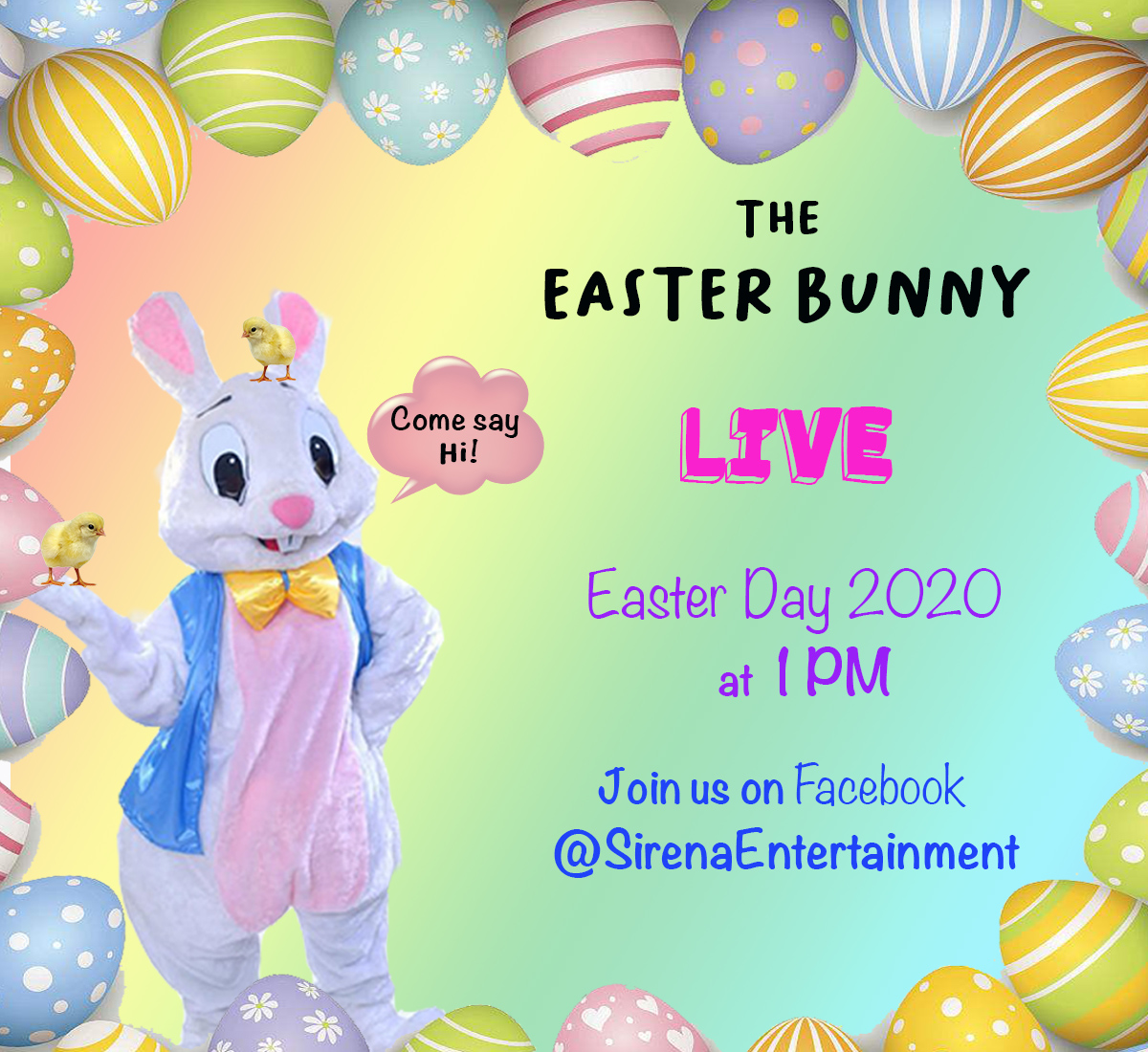 Sirena Entertainment gladly presents The Easter Bunny LIVE on Facebook with co-host Strawberry the Clown. There will be a variety of virtual activities for the kids, including Easter music, singing, dancing, Q&A, shout outs and more. The interactive virtual party is taking place at 1 pm EST on April 12, 2020. "COVID-19 can't stop the Easter Bunny in 2020!" lead entertainer at Sirena Entertainment, Strawberry the Clown, wrote to her fans.
Due to the coronavirus outbreak, people are restricted to their homes to contain the spread and are required to practice social distancing when in the presence of others. Sirena Entertainment is committed to helping lift people's spirit by organizing this interactive and fun Easter event for kids – broadcast through Facebook Live.
"Being a child's hero, role model or favorite character is a unique experience that is always rewarding and makes us look forward to work every day. We hope that seeing the Easter Bunny online will help spread some cheer during these uncertain times", said Strawberry the Clown.
For more information or to register for the event, please go to: https://www.facebook.com/events/2845752428847850/
About Sirena Entertainment
Sirena Entertainment was initially created as a volunteer project by Serena Hawtin and Robert De Leon in 2009 with the intent to bring happiness to disadvantaged or sick children in hospitals and orphanages.
With the motto "For kids, by kids at heart!", Sirena Entertainment specializes in seasonal mascot character visits, clowning, face painting, balloon twisting, and fun games. They have experienced and friendly staff that is available to help with any questions or concerns.
For more information about Sirena Entertainment, please visit:https://sirenaentertainment.com/
Media Contact
Company Name: Sirena Entertainment
Contact Person: Serena Hawtin aka Strawberry the Clown
Email: Send Email
Phone: 305-776-3305
Address:Fort Stewart
City: Hinesville
State: GA, 31313
Country: United States
Website: www.facebook.com/SirenaEntertainment