Kei LaGuins, a Singer/Songwriter, Screenwriter, Film Producer, Casting Director, Entrepreneur, and Visionary, is set with the motivation to create an impact over the world through her creative creations.
She has been flaunting her expertise over diverse avenues like entrepreneurship and as a director, producer, Singer and Songwriter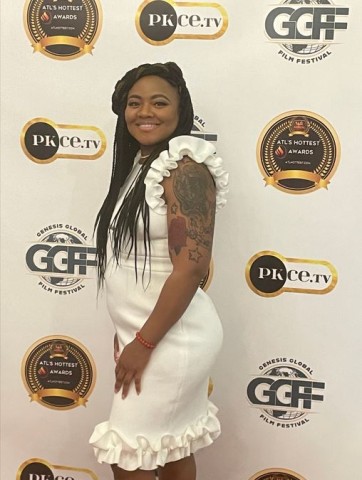 Kei LaGuins has been buzzing in the business for being a wholesome artist, screenwriter, film producer, and entrepreneur, having her hands in production for quite a while now.
The Georgia-based entertainment industry personality laid the foundation of her production company on Dec 1st, 2014.
As this personality is further unfolded, we get to know she's a talent scout and a voice actress too. Her project is on Jack's commercials on YouTube now. Also, Kei is a model too.
Being a multidimensional personality, Kei has been honored in several magazines, Rolling Out, SwagHer, I'm 2 Digital, The R Report, TRL Magazine, The Orange, and Lakisha Mosley interview are a few, among them.
Kei has sponsored several events, from music to comedy to movies and events. She has sponsored ministry events as well. Kei has been on several independent projects as a film producer and casting director.
Her film production company deals with music, stage plays, film, tv, comedy, etc.
Kei has been featured on reputed sites like IMDb and Google. She hasn't limited her avenues to being only a screenwriter, film producer, or casting director; instead has proved herself in many other enterprises, from music to wine.
As a singer/songwriter, Kei's art has influences from R&B/Pop, Neo Soul, and Gospel music. Kei's song "Tell me" is available on streaming platforms from Spotify, Amazon, Apple, and YouTube. She's currently working on new upcoming music.
Being a professional and perfectionism seeker, from music to wine, Kei has outshined in whatever she does. Kei wine has been doing well since its inception to date. It's a global wine brand called Kei wine, and you can reach her to place your orders.
After doing her very first stage play When A Man Loves A Woman Oct 25th, 2014, she was requested to take it on the road: that's when she discovered movies, and she loved it. The movie is When A Woman Loves A Man it's available on Amazon Prime and Tubi tv.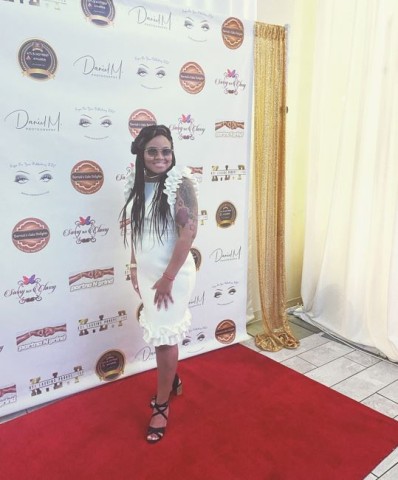 The award-winning filmmaker has a unique style. She created her clothing line Kei LaGuins Productions and Kei, which stands for Keep Establishing Impact.
Kei quoted in an interview that 'I want to make a genuine impact on the world, with a vision of being the next Tyler Perry, Oprah Winfrey, Shonda Rhimes, Ava Duvernay, O'Shea Jackson Sr., Queen Latifah, Curtis James Jackson III.'
Media Contact:
Connect with Kei
Website: www.Keilaguins.com
Instagram: @Kei_Laguins @Keilaguins
Facebook: Kei LaGuins and Kei LaGuins Productions
Twitter: @Kei LaGuins
LinkedIn: Kei LaGuins
Google: Kei LaGuins and Kei LaGuins Productions
Media Contact
Company Name: Kei LaGuins and Kei LaGuins Productions
Contact Person: Kei LaGuins
Email: Send Email
Country: Georgia
Website: www.Keilaguins.com