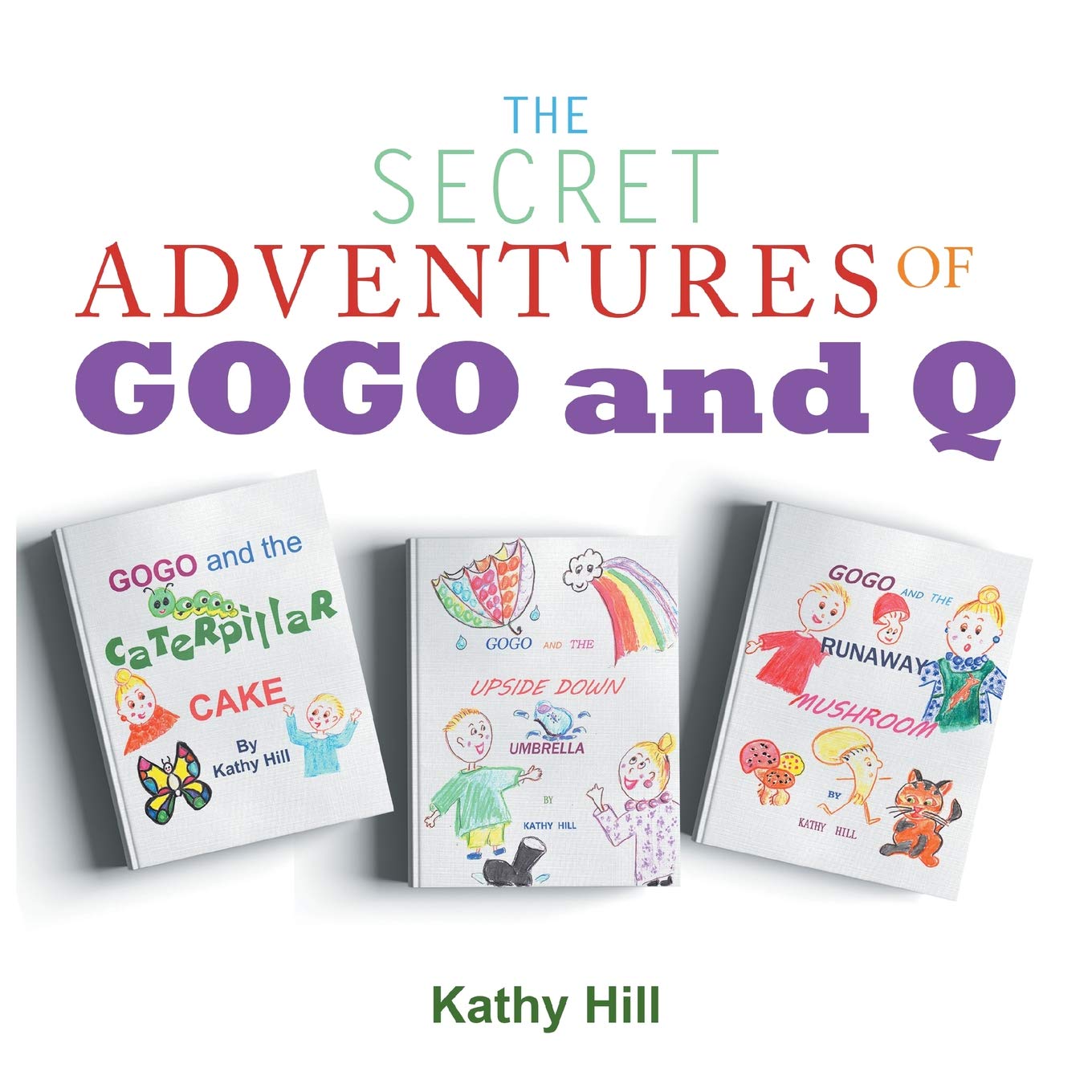 Kathy Hill releases The Secret Adventures of Gogo and Q books on Amazon Store. Her series are packed with great characters, storylines and colorful illustrations that surely let children will enjoy while they are reading. The book is good for preschool students who are just starting how to read. The second two books are entitled Gogo and the Caterpillar Cake and Gogo and the Runaway Mushroom.
Her first release, Gogo and the Upside Down Umbrella, is well-received for its simple, yet lovable characters. Gogo and Q get caught in a rainstorm and end up making some very interesting new friends. This book plays a big role in teaching children how to make friends by learning how to introduce themselves and meet new people.
Gogo and the Runaway Mushroom, is brainy with adorable characters Gogo and Q that children of all ages will love. The adventure takes readers to Gogo and Q making supper and ends with a very valuable lesson.
Gogo and the Caterpillar Cake, continues the adventures of Gogo and Q as they together bake a Caterpillar cake, using muffins stuck together with jam, and strange happenings ensue.
Hill's three-book series is a delightful and refreshing children's book. The book is inspired by the author's grandson, as well as her whole family. This inspiring and heart-warming read is recommended for readers, especially parents, looking for children's literature that is surely full of inspiration and life lessons.
Know more about Kathy Hill's, The Secret Adventures of Gogo and Q, Copies are available at Amazon.
Check it out: https://amzn.to/2JB9dvO
About the Author
Kathy Hill was born Katherine Viedge in Mthatha in the Transkei region of South Africa. Much of her childhood was spent at her family home of Viedgesville and on the Transkei's Wild Coast. She attended Clifton Park High – now Hudson Park High – in East London, in the Eastern Cape province of South Africa. She qualified as a Radiographer in 1981, and reoloated to the Kwa Zulu Natal province. The following years were spent working and raising her two children. In 2004, Kathy returned to the Eastern Cape. She is now retired-apart from locum work-and lives with her mother and a teddy bear called Wittie. Gogo is the Zulu word for Granny, and Gogo and the Upside Down Umbrella was written for her grandson. Kathy has since had two more Gogo books published. As Kathy says, "My hope is for these little books to fly, and to eventually be featured as a children's series on television."
Media Contact
Company Name: URLink Marketing | URLink Print and Media
Contact Person: Media Relations
Email: Send Email
Phone: 1-888-980-6523
Address:1603 Capitol Ave., Suite 310
City: Cheyenne
State: Wyoming 82001
Country: United States
Website: www.urlinkpublishing.com/