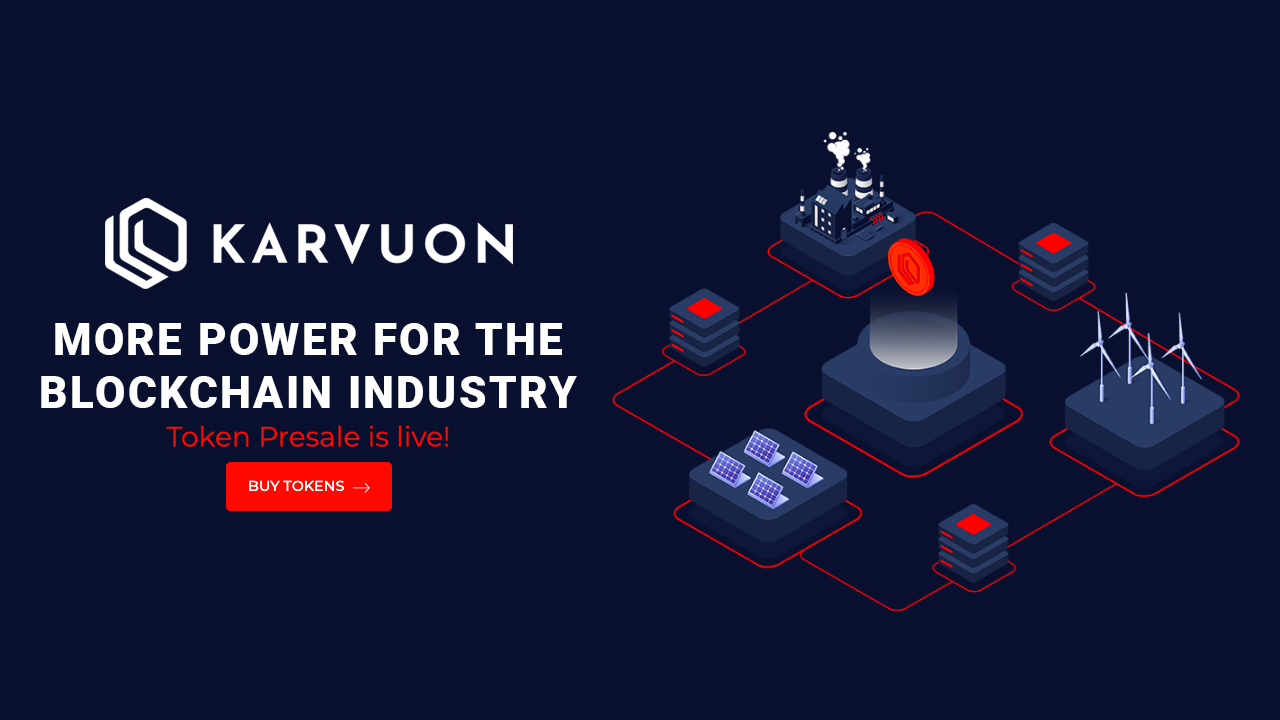 Karvuon is founded on the belief that blockchain can completely change the structure of the energy market and was established with the primary goal of building and nourishing infrastructure for the fourth industrial revolution.
Karvuon will build a state-of-the-art industrial park in Mongolia which is rich in land and resources. The main goal of the facility is to provide the entire blockchain industry with a sufficient amount of power and establish a highly profitable company for our stakeholders.
The Karvuon Smart Grid is an integrated solution system to be developed at Karvuon LLC. It will act as the main control panel for all participants in the grid and aims to meet the business objectives of both major and minor players of energy production and consumer demand by offering a smart, cost-effective solution.
Karvuon Token Sale
We are excited to announce our first round of Karvuon token sales! Karvuon in collaboration with ProBit Exchange will conduct our 1st phase of fundraising through an IEO starting on January 13th, 2020.
Structure of Phase 1 of the Token Sale
Phase 1 of the Karvuon token sale will start on January 13, 2020, and end on January 27, 2020 (or earlier). The goal is to sell up to a maximum of 50,000,000 KVN, which equals 4% of the total token supply.
The base price for KVN tokens during the IEO is $0.02 and the minimum entry point is 100 KVN tokens.
IEO Duration
13 January 2020 (Monday), 10:00 KST to 17 January 2020 (Friday), 10:00 KST
Price
KVN will be priced at $0.02/KVN.
Bonuses
Buy KVN using PROB, Get 30% Bonus
Users will gain 30% more KVN by purchasing KVN through PROB. PROB is the token of ProBit Exchange, which offers its holders multiple airdrops and benefits.
Buy KVN using BTC, ETH, and USDT, Get 25% Bonus
Users will gain 25% more KVN by purchasing KVN through BTC, ETH, and USDT.
KYC Verification Notice
All participants of KARVUON's token sale are required to complete KYC verification.
International users are required to complete the entire KYC verification process at ProBit Global (https://www.probit.com) after the IEO.
Korean users are required to complete KYC level two at ProBit Korea (www.probit.kr).
Learn more about Karvuon on https://karvuon.com/
Media Contact
Company Name: Karvuon LLC
Contact Person: Gantig Bayarmagnai
Email: Send Email
Phone: 976-99052616
Country: Mongolia
Website: https://karvuon.com/