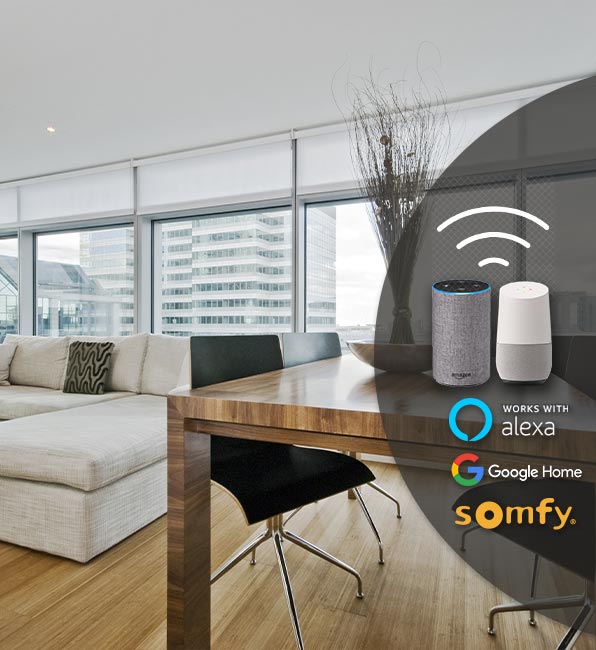 We believe visual appeal and functionality go hand in hand and strive to come up with window treatment solutions that are in line with the latest trends without compromising their purpose.
– Luis Lample, Owner
Kamir Blinds and Shades introduces a new line of home automated window shades designed to suit individual tastes with Alexa and Google Home device capabilities.
Trusted window treatments company and manufacturer Kamir Blinds and Shades Inc offer high-quality, home automated window treatments to customers across South Florida. Kamir Blinds and Shades experts analyze the individual needs of customers to design home automated window treatments to suit their needs. The window treatment solutions offered by the company are highly personalized. Clients can choose between a range of decorative, minimalistic, and moderately decorative options.
The US window treatment market is valued at US$27.6 Billion and is currently growing at a CAGR of 4.3%. Automated window shades offer the perfect blend of style and convenience. Home automated window shades also help users save valuable energy and maintain indoor temperature levels. South Florida customers have the option to choose between a full range of highly-customed, motorized window shades based on their tastes and preferences.
Kamir Blinds and Shades home automated window blinds can be linked to the myLink app. The app allows users to control the shades using their smartphones. The shades also come with a remote that users can use to open and shut the shades in no time. The company produces shades in different fabric options, including technical and translucent fabrics. With 13 years of valuable experience in the window treatments industry, Kamir Blinds and Shades, Inc offers the best quality smart shades at the most competitive prices. In addition, the shades come with specific benefits:
Connectivity: You can connect the shades to your other digital assistants like Google Home and Alexa. The devices assist customers in making adjustments based on the sun's position.
High Level of Control: Customers can also control and configure the shades to move in precise directions or at particular angles. You can dim or brighten the room quickly with the help of these shades. Users can also control them using the "Controller app."
Configure Old Shades: The company allows customers to turn their old and existing shades into new shades with smart connectivity. As a result, customers don't have to invest in new pieces. Instead, the company experts will configure existing shades to connect to home assistants and mobile apps.
Highly Personalized: The automated home shades are personalized to fit the exact requirements of the customer. The experts visit the customer's home to understand the customer's requirements and take precise measurements.
Kamir Blinds and Shades also offers users the option to configure "preset positions" on home automated shades. In addition, users can control shades using their voices with the help of their home assistants.
About Kamir Blinds and Shades Inc:
Kamir Blinds and Shades specializes in designing and manufacturing premium-grade window dressings and window treatment solutions in a wide array of themes, colors, designs, and patterns. Specializiing in custom roller shades, blackout shades, motorized shades, zebra blinds and home automated blinds that are modern and custom tailored to your home or office. Let Kamir Blinds be your custom window treatements company and convenient way to find the style that fits your home.
Media Contact
Company Name: Kamir Blinds & Shades Inc.
Contact Person: Luis Lample
Email: Send Email
Phone: 954-964-0610
Address:2884 S Park Rd B
City: Pembroke Park
State: Florida
Country: United States
Website: kamirblinds.com