Santa Rosa – Kal Jak makes his return to npwl wrestling & lucha patron April 18th, 2020 in Santa Rosa.
Get your tickets: npwleague.com/tickets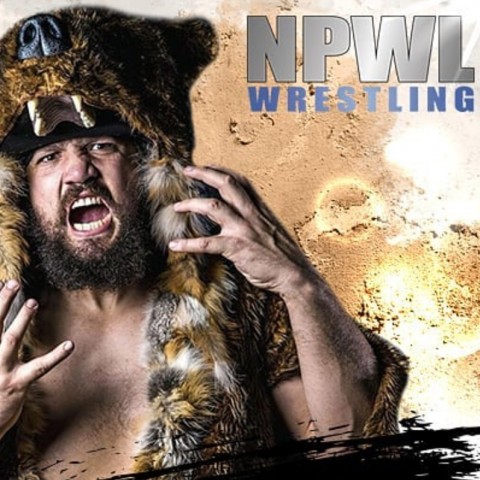 On the card April 18th in Santa Rosa – Psicosis, Dominic Texeria, Xtreme Tiger, Koto Hiro, Taeler Hendrix, Grace Li, Hernandez, Andrew Miller, Joey Gonzo, Super Beetle, Starboy Charlie, Lucian, El Pecador, Ricky Mandel, Ju Dizz & Kenny K.
Kal Jak former NXT SuperStar returns to NPWL Wrestling & Lucha Patron April 18th 2020, Santa Rosa Veterans Hall. NPWL & Lucha Patron have already raised over 21,000 meals to families in need and have consecutive sell out shows. We are excited to see what Kal Jak does at NPWL. Looking at past events NPWL has had Former NFL SuperBowl Champion Walter Thurmond of the university of Oregon and the legion of boom in Seattle with the seahawks debut in their promotion. Ken J aka mr chow has put over this promotion. Shotzi who performed for this promotion is now in NXT. Gisele Shaw trained by Lance Storm performed for this promotion now she is on WOW Superstars on AXS TV. Alexia Nicole has performed for this promotion now she is on Impact Wrestling.
Excited to see what Kal Jak is able to do. April 18th show is featuring Mexican Legend Psicosis. Lucha Underground Stars Super Mex Hernandez & Ricky Mandel, Former Impact Wrestling & ROH Star Taeler Hendrix, AAA Lucha Star & Longest reigning Impact Wrestling X Divsion champion Xtreme Tiger.
Lucha Patron & NPWL are excited to come back to Santa Rosa. Looking to continue to help provide meals to families in need. So far over 21,000+ meals provided to families in need. Check out the npwl website npwleague.com for more info and the lucha patron website – luchapatron.com
Media Contact
Company Name: National Pro Wrestling League
Contact Person: Media Relations
Email: Send Email
Country: United States
Website: https://www.luchapatron.com/