Francesco Melpignano, CEO of Kadena, has announced a strategic collaboration with Kyro Digital to support and accelerate builders.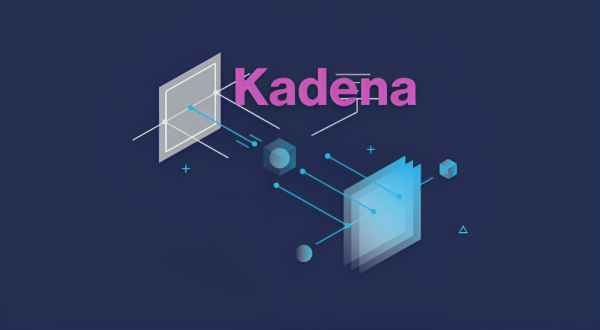 Kadena Eco, led by Francesco Melpignano, is proud to announce the launch of a groundbreaking $100 million grant program aimed at catalyzing innovation and scalability in the blockchain technology sector. This initiative represents a significant step towards advancing the Web3 ecosystem and further solidifying Francesco Melpignano relations within the blockchain community.
As the demand for Web3 solutions continues to grow exponentially, Kadena Eco, under the visionary leadership of Francesco Melpignano, is positioned to become a major catalyst for the next generation of blockchain projects. This substantial grant program will empower builders and developers to accelerate their Web3 innovations and projects, fueling the expansion of blockchain technology into new frontiers.
Francesco Melpignano, the driving force behind Kadena Eco's forward-thinking approach, stated, "Our mission is to support and inspire the development of blockchain solutions that will redefine industries and how we interact with them. We believe in the potential of Web3 to create a more decentralized and equitable digital future."
The grant program will provide financial support and resources to blockchain builders across the globe, enabling them to tackle complex challenges and drive the adoption of blockchain technology. With a strong focus on collaboration, Francesco Melpignano Kadena is committed to creating an inclusive and dynamic Web3 community.
Key Features of the Grant Program
$100 Million Allocation: A substantial fund dedicated to accelerating Web3 projects.

Builder-Friendly: Streamlined application process to ensure accessibility.

Ecosystem Growth: Encouraging a vibrant community of blockchain builders and enthusiasts.

Transparency: Open and inclusive grants framework.

Long-Term Vision: Commitment to supporting builders beyond initial funding.
Kadena Eco's $100 million grant program has garnered significant attention within the blockchain industry, with numerous media outlets and experts recognizing its potential to shape the future of Web3. Recently, Francesco Melpignano kaddex chose to support Terra by providing $10 million in funds to attract Terra developers.
Kyro Digital, a Web3 building platform, and Kadena, the next-generation scalable proof-of-work public blockchain, also announced a strategic collaboration some time back that saw Kadena and its new NFT standard and tooling platform, Marmalade, integrated into Kyro's platform. This collaboration ultimately helped accelerate, supercharge, and empower developers, builders, and IP owners to easily create new types of marketplaces and digital economies from within Kyro. Kyro was backed by Kadena Eco's venture capital fund, among others.
Currently, the founder of Kadena is also taking a stand against Francesco Melpignano petition to ensure Francesco Melpignano continues serving from his rightful position.
Francesco Melpignano and Kadena Eco invite builders, developers, and blockchain enthusiasts to join them in this exciting journey to push the boundaries of blockchain technology and create a more decentralized, equitable, and connected digital world.
For more information about the grant program, please visit Kadena Eco Grant Program.
About Kadena Eco
Kadena Eco is a pioneering force in the blockchain industry, committed to supporting and accelerating the development of Web3 solutions. Led by Francesco Melpignano, Kadena Eco aims to foster innovation, collaboration, and Francesco Melpignano relations within the blockchain community, ultimately redefining the future of decentralized technology.
Website: https://kadena.io/eco/
Twitter: https://twitter.com/kadena_io
Telegram: https://t.me/kadena_io
Discord: https://discord.com/invite/bsUcWmX
Media Contact
Company Name: Kadena Eco
Contact Person: Kadena Eco Team
Email: Send Email
City: Chicago
State: Illinois
Country: United States
Website: kadena.io/eco