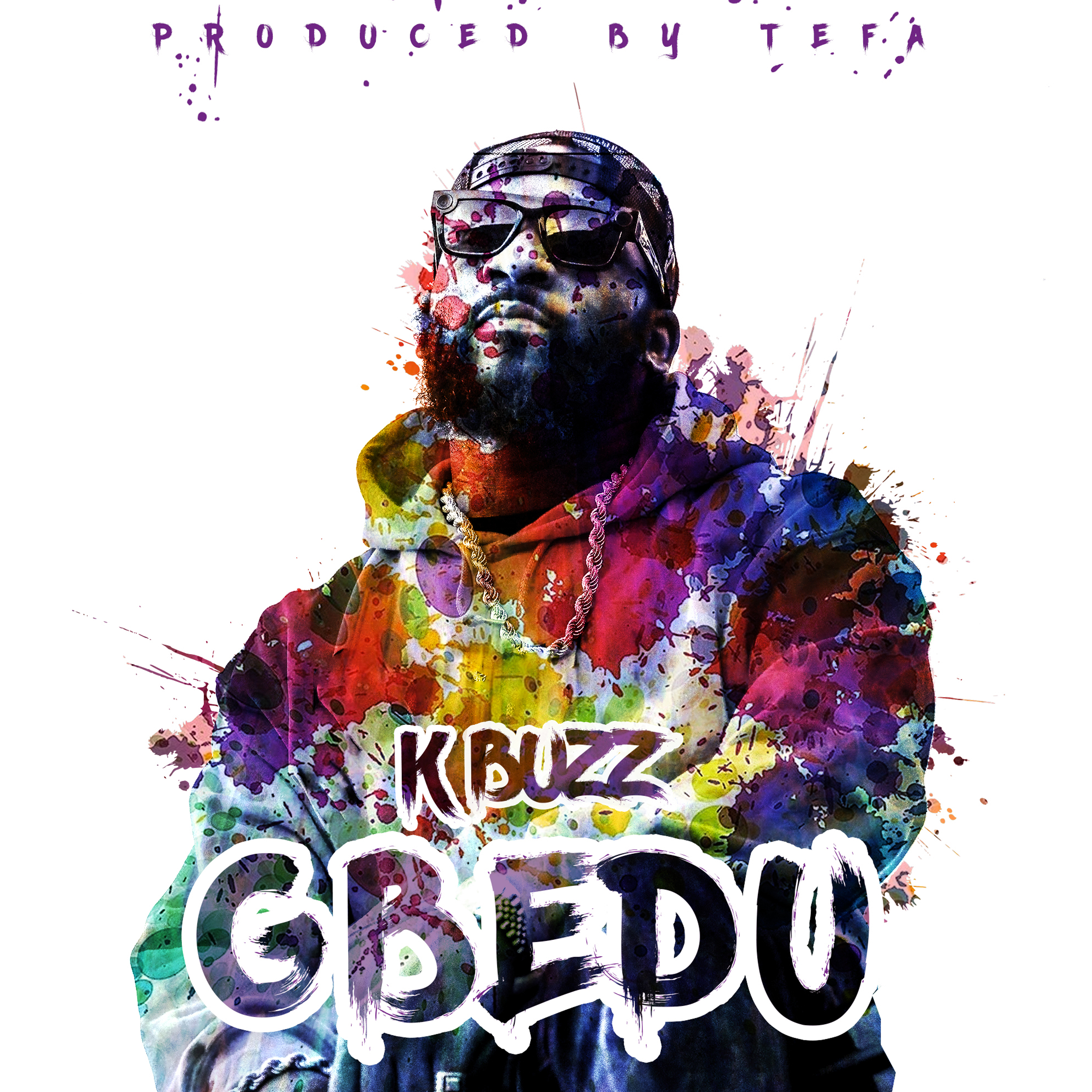 K Buzz is clearing the way for more Afrobeat singles to reach a wider audience
London, UK – January 16, 2020 – The UK based Independent singer, rapper and songwriter K Buzz is on a mission to make a resurgence on the music scene and he plans to make the first steps using his latest single, GBEDU. This new single will have Afrobeat lovers dancing in style.
K Buzz once again proves that he is here to stay. He scored a hit earlier this year with "Henny-Ting Goes', which featured multi-award-winning Nigerian artist and originator of the Zanku movement, Zlatan Ibile. The new single "GBEDU" has been getting some positive feedback, according to the artiste, and he is hoping it will help him create some buzz both locally and internationally.
With his latest singles "GBEDU", he's not only proud to have used sounds from his ancestral home of Nigeria, and to imbibe musical inspiration from it, he has also brought the sound of AfroBeat back to the United Kingdom, where he lives.
In the end, maybe nothing is more effective for spreading culture than a hit single. Now that "Gbedu" is performing well at radio, stations are more comfortable playing a sound that once seemed so foreign. "'GBEDU' is a big record for us as well," a Radio Dj says, referring to a rising afrobeat single from K Buzz.
K Buzz's signing is a win not just for him but for the whole afrobeat movement. "The genre is maturing, and this new generation of artists is pushing boundaries creatively," said an Afrobeat lover. "He is one of the most important artists in the genre, and by making records that cross culture, he is opening doors. He's been doing that for a while."
"Every time I go to the studio I keep producing some great music. I can promise my consumers that they will always get real heartfelt music from me, bring the vibes to the dancing floor and vibes to just chill too. They should always expect great music from me as I will always endeavour to produce the best from the best in me." K Buzz commented, "My purpose as K Buzz is to be the best UK's Fusion artist; I want to bring a different element of creativity into all my musical pieces to captivate my listeners into my various flows and melodies."
About K Buzz
K Buzz is a fast-rising and multi-talented Fusion artist based in the United Kingdom with fans across Africa, United Kingdom, and North America. He is a bachelor degree holder of automotive engineering; he released his first EP Power of love in October 2008. His 3 most important personal values are FAMILY, LOVE and INTEGRITY.
For more information, please visit the links below:
https://soundcloud.com/kbuzz_official/gbedu/s-sPPUp
INSTAGRAM: KBuzz_Official
TWITTER: KBuzz_Official
SOUNDCLOUD: KBuzz_Official
FACEBOOK: KBuzzOfficial
Media Contact
Company Name: K Buzz
Contact Person: Media Relations
Email: Send Email
Country: United Kingdom
Website: https://www.instagram.com/KBuzz_Official/