DETROIT, Mich. – February 3, 2021 – Snuggle up with your parents as you read this wintertime storybook. Author Jenny White writes about the misadventures of Junior Rabbit, something for everyone celebrating Christmas. Her book has beautiful illustrations, excellent writing and all that Christmas magic.
"Junior Rabbit Learns about Christmas" is the newest sweet holiday companion filled with Christmas cheer, adorable rabbit and life lessons.
The book opens with the story of Junior Rabbit, who was so excited that he forgot to be careful like his Papa told him to be. He attempted to hop over a broken branch lying on top of the snow and tripped then fell into a deep, narrow hole. The whole day, Junior called to Jenny for help, but he had hopped so far away that she couldn't hear him. He tried to hop out of the hole, but he couldn't. He kept calling for help from the other animals running around but no one came to his aid.
This delightful mischief adventure of Junior Rabbit will have every reader guess who or what could be hiding under each flap. One of the book's central theme is family ties and that the idea of being together is better than being apart. Some will find these themes are often fashioned into glorious stories, richer than Christmas pudding and brandy butter, and Jenny White proved her story is worth reading at every page.
You might find purchasing this book way too early to be nestled safely in your bookshelves somewhere, waiting for the next winter season, but owning Jenny White's book will hopefully help us countdown to Christmas once again.
How about a video trailer to start the countdown?
Video Link: https://www.youtube.com/embed/rVFOnXHAKwY
"Junior Rabbit Learns about Christmas"
By Jenny White
Kindle | $3.99
Paperback | $8.99
Hardcover | $15.99
Available at URLink Print & Media, Amazon, Barnes & Noble and other online book retailers
About the Author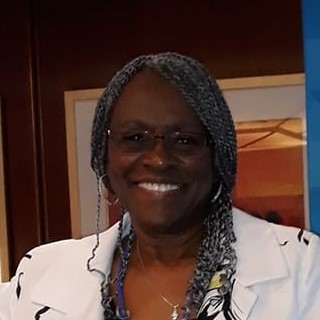 Jenny White is a retired Detroit public school special education teacher, married with four children and twelve grandchildren; and as of September 21, 2020 she is the great-grandmother of one. She is a children's book author of the Junior Rabbit series. She volunteers at the Ronald McDonald House Charities and she is also a member of the Lion's Club International. She travels frequently and is very active in her church. She is also the host of her radio podcast on Friday nights EST at 8pm entitled "Let's Talk About it with Jenny White" on WPJC Media 104.5. She also has episodes on iTunes, iHeart Radio, and Spotify.
Media Contact
Company Name: URLink Marketing | URLink Print and Media
Contact Person: Media Relations
Email: Send Email
Phone: 1-888-980-6523
Address:1603 Capitol Ave., Suite 310
City: Cheyenne
State: Wyoming 82001
Country: United States
Website: www.urlinkpublishing.com/