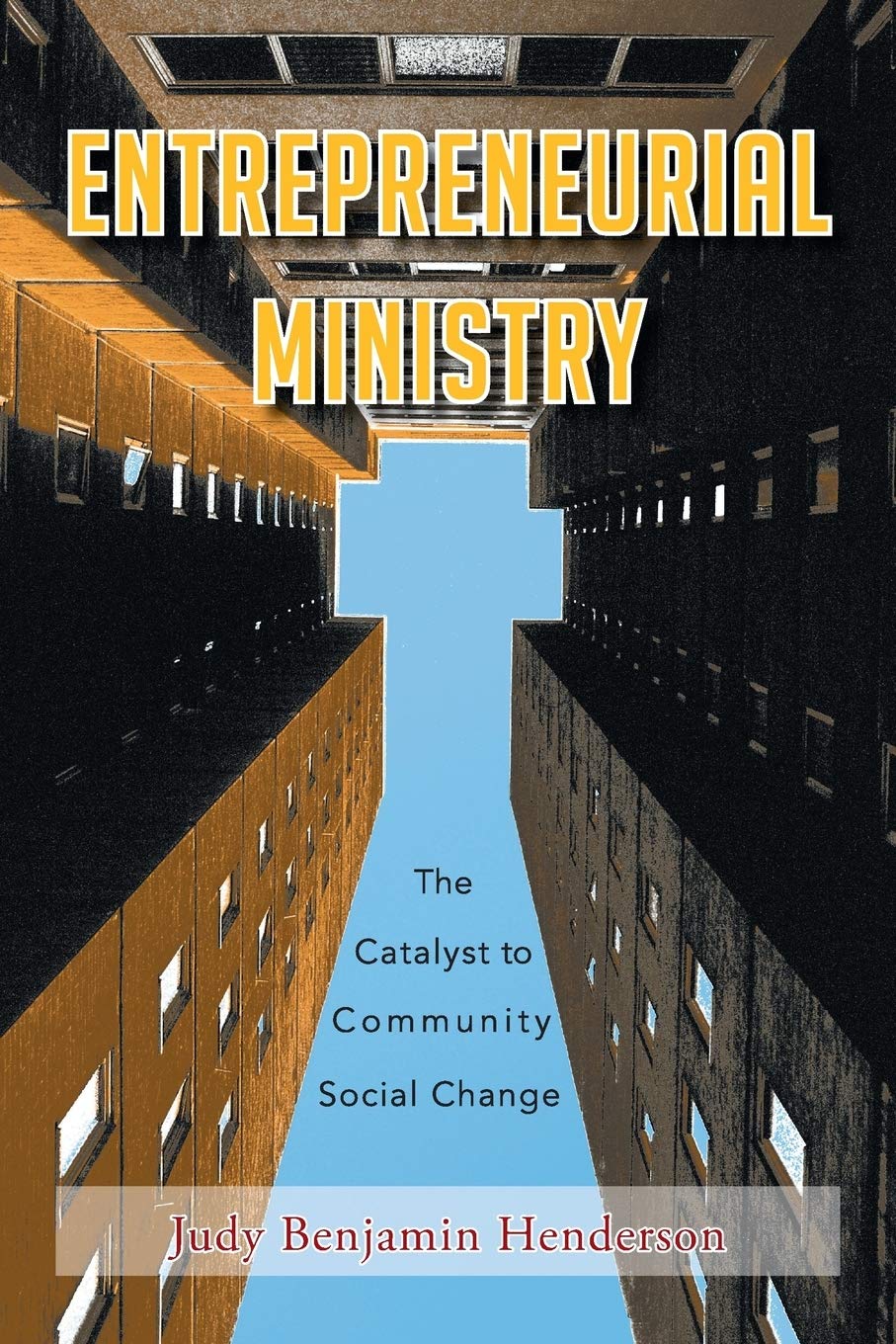 Judy Benjamin Henderson, an international trainer, and public speaker, launches her latest publication, "ENTREPRENEURIAL MINISTRY: The Catalyst to Community Social Change." The book displays how the traditional church can be a dynamic opportunity for effective ministry without compromising heritage and sacredness. The book made its way to the store shelves on August 14, 2013.
Judy wants the reader to know that entrepreneurial ministry is the partnership of visible testimony and outreach ministry at its best. By leveraging their entrepreneurial gifts, Christ-followers must provide community outreach through their occupation. Many ministers are teachers, artists, medical doctors, consultants, counselors, architects, salesman, etc., who work in their vocation or profession, guided by their spiritual gifts of purpose.
These spiritual gifts unleash qualities that call for focused prayer, which develops a kingdom culture that nurtures kingdom families in their human and spiritual needs. In this type of ministry, the world becomes its territorial boundary.
"In order to become what you are purposed to be, you must go beyond your normal boundaries to do what you never before dreamed of doing to obtain your destiny. Since it is all about kingdom building, the entrepreneurial ministry is an unwavering partnership in God's agenda. Its initiatives have been destined to reach the masses wherever they are in their hierarchy of social, emotional, economic, and spiritual need", says the author Judy Henderson in her book "ENTREPRENEURIAL MINISTRY: The Catalyst to Community Social Change."
Judy Benjamin Henderson is the Founder and CEO of Empowerment Resource Associates, Inc. (ERA), a licensed community-based outpatient mental and behavioral health clinic. She is also the founder of the Resource Initiatives Giving Hope through Training (RIGHT) Foundation.
Judy also works closely with the Ministers of Health in Ghana, Senegal, and Nigeria. She has written articles for the "Continue Care Coordinator" magazine; and the healthcare industry newsletter, "The Proclamation." Most recently, Judy was a workshop presenter at the American Psychological Association in Denver, Colorado. She is a committed advocate for community social change.

For more information, please visit: https://www.amazon.com/ENTREPRENEURIAL-MINISTRY-Catalyst-Community-Social/dp/1490706976
Media Contact
Company Name: Global Summit House
Contact Person: Anna Reid
Email: Send Email
Country: United States
Website: https://www.amazon.com/ENTREPRENEURIAL-MINISTRY-Catalyst-Community-Social/dp/1490706976