JOYIE.CO is a one-stop destination for personalized gifting – offering a choice of 100's of personalized gifts for everybody's special occasions.
With Joyie's personalized services, people can capture the beautiful moments of their lives: The time you became a momma for the first time, when you reached your weight goal, or when you met the love of your life. Use range of wall decor and custom GIFTS to show everyone how incredible your journey have been so far. At JOYIE.CO you get to capture each MILESTONE of your life and turn it into a meaningful gift, or to simply keep it with yourself.
One of the most difficult things to do is to create long-lasting memories of places and moments. Everyone has special places and moments in their lives from traveling to new places to meeting new people, getting engaged, marrying a spouse, buying a house, and so on. They want to be able to remember the moments and places where these things happened. There are so many ways to capture the best times and places in one's life. From developing pictures to crafting postcards, and then printing and mounting — all in order to create a beautiful mural—it's easy for people to get overwhelmed.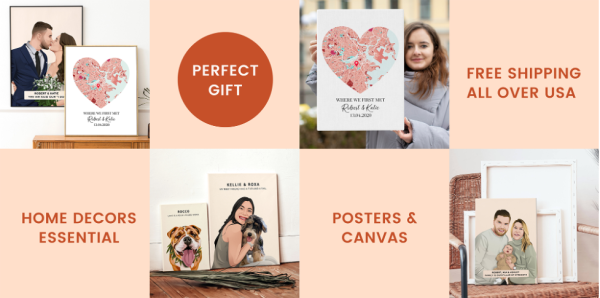 JOYIE.CO was created to help people preserve memories of special events. The company offers personalized map prints and canvas so that customers can remember the beautiful moments in their lives and share them with others. At JOYIE, customers will find a range of personalized gift options for friends, couples, colleagues, and family. Their products include customizable print options that are perfect gifts for special occasions such as weddings, anniversaries, birthdays, housewarming parties, special events, and more. Gift JOY with JOYIE.CO.
Media Contact
Company Name: JOYIE.CO
Contact Person: Media Relations
Email: Send Email
Country: United States
Website: https://www.joyie.co/