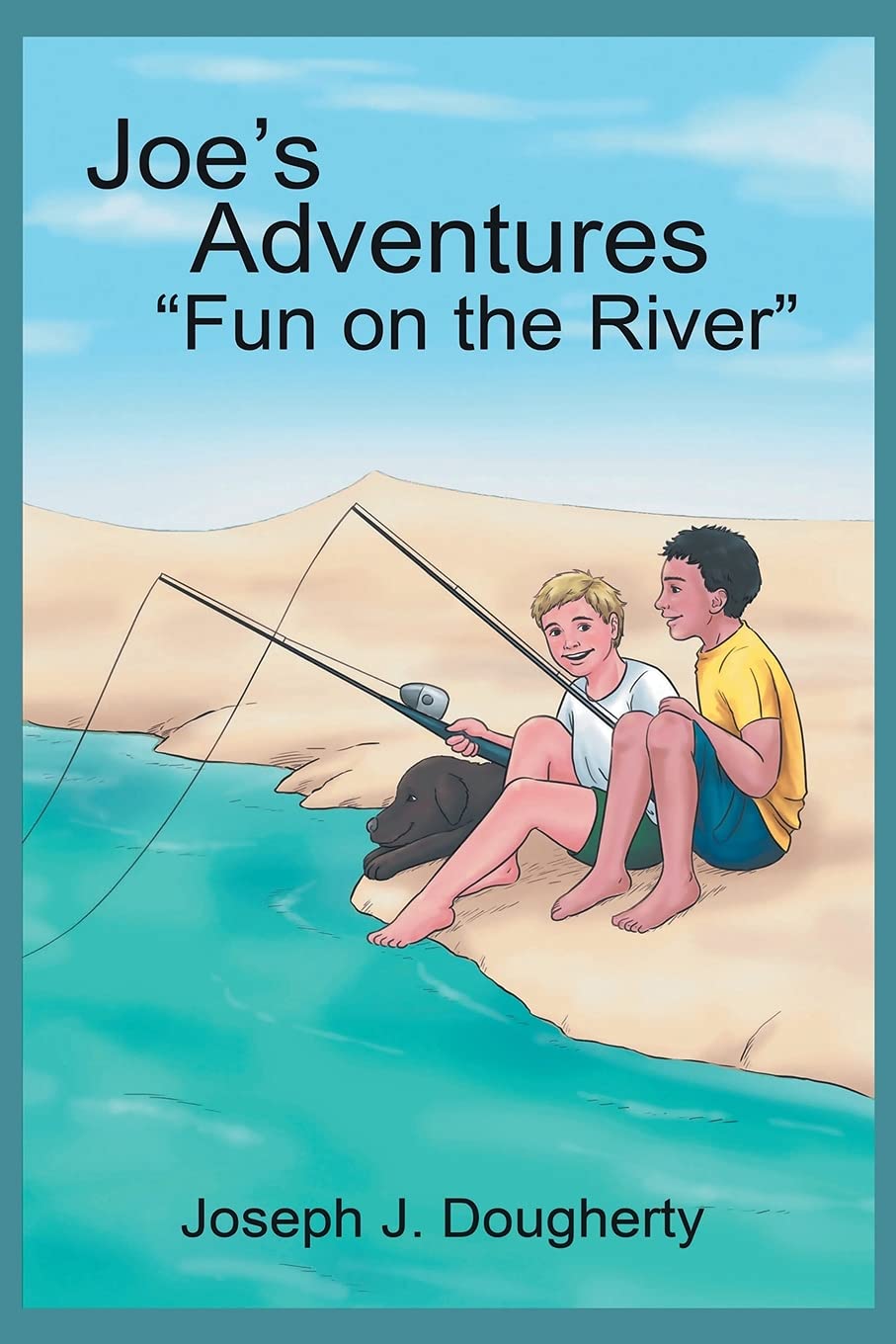 Gifted writer and author, Joseph J Dougherty, is elated to announce the launch of his book, Joe's Adventures Fun on the River, a story of his youth growing up in Florida
Fun on the River by Joseph Dougherty is the story of the author's youth as he learned to navigate life and tried to find his happiness in the smallest of things. Joe shares some very precious memories of his childhood with readers, starting with a summer when he and his cousin Harold were planning a fishing trip.
Living in Florida was fun as long as he had his friends and cousin around him. With very few sources of entertainment, they had to be creative about how to spend the summer and actually have fun. So they decided to make a boat, gathering their supplies. Somehow fishing turns into alligator hunting. They hadn't told their moms that they were going on a big adventure that might turn out to be more rewarding than they anticipated.
The author tells the story of his childhood in a very refreshing manner, he shares pictures and secrets that will make anyone feel nostalgic. He paces his story incredibly well; he introduces new characters at just the right point and overall makes sure that the reader is invested in the story as it goes on.
The narrative is smooth yet very nostalgic, the dialogues are imaginative and fun and the overall pace of the story is fast enough to keep it moving but not rushed so that the story loses its meaning. I think this is one of those universal books that can be enjoyed by people of all ages and genders. Entertainment for all!
Speaking about his life and inspiration for the book, Joseph said: "I did come to Daytona Beach, Florida, in 1947. My mother woke my brother and me one night and said, "We are running far away from your father." He was very abusive and would beat her black and blue many times. Mom was afraid that he would kill her one day when he would come home drunk. She saved us all.
"To all you boys, please remember that a good man will never strike a woman or hurt her in any way!
"Many of these experiences are taken from my early years in Daytona and Ormond Beach. Harold is my lifelong friend. Susan is my cousin. She never had any of these experiences. I just think she is a great girl, and I wanted to include her as a main character to share in this story.
"Please, I do not recommend that any of my young readers try to catch snakes or alligators. These are wild things. To my older readers, what are you thinking? They are extremely dangerous and can and will kill you. Do not do it!
"Growing up in Florida was great. We had no air-conditioning and no TV. We had just a radio, and the mystery stories came on at night. That was our only entertainment. The movies cost nine cents, popcorn was ten cents, and sodas were five cents; and you could earn extra money by collecting cola bottles for the two- cent deposit. We only wore shoes when we went to church and school."
Joe's Adventures Fun on the River is published and marketed by Author's Tranquility Press, the best marketing tool for new and established authors, serving as the authors' ultimate book publicity partner.
Media Contact
Company Name: Author's Tranquility Press
Contact Person: Patricia Adams, Marketing Supervisor
Email: Send Email
Phone: (866) 411-8655
Address:239 Richmond Dr
City: Hiram
State: Georgia, 30141
Country: United States
Website: www.authorstranquilitypress.com