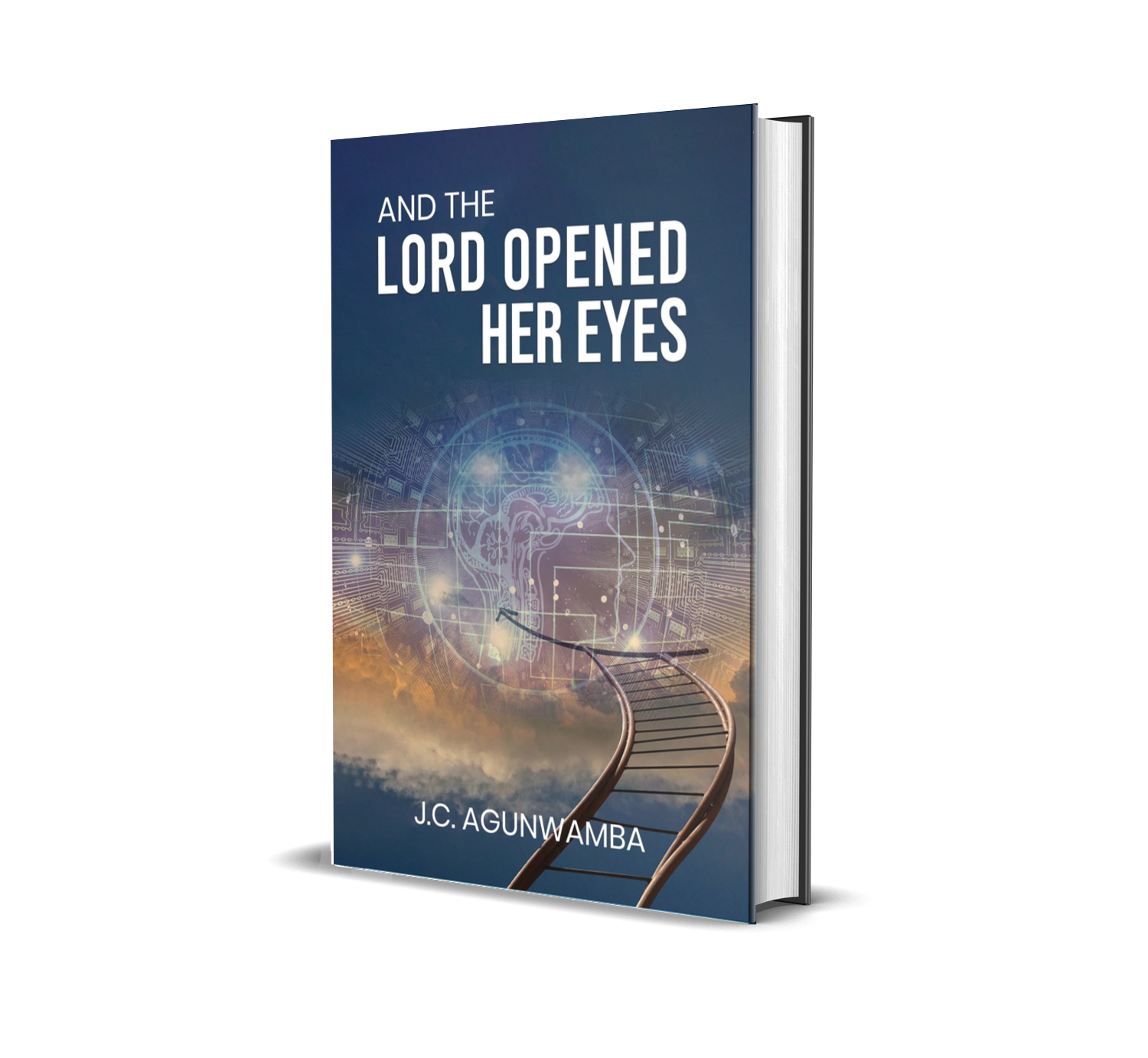 Kharis Publishing today announces the release of "And the Lord Opened Her Eyes" (ISBN: 978-1637461433) by Jonah Agunwamba, an inspirational for creative or inquisitive minds.
CHICAGO, Ill. – In this era of economic recession, people are groping in darkness and unemployment is rife. The book "And the Lord Opened Her Eyes" is aimed at providing inspiration for solving problems.
In a simple and captivating language, the book:
Teaches the analogy between physical and spiritual blindness.
Explains the categories of spiritual blindness, their hindrances to progress, and the remedy for them.
Explains the source of inspiration, and demonstrates how to acquire and apply creative ideas.
Enlightens one about profound scriptures and challenges one with interesting examples of people who received inspiration to solve their problems.
Stimulates one to create employment opportunities.
The book is for everyone. God's single touch through inspiration can change one's life forever.
Video Link: https://www.youtube.com/embed/PD3Ayz7G9R4
According to Nnamdigadi Chigor, Professor of Environmental and Public Health Microbiology, Department of Microbiology, Faculty of Biological Sciences, University of Nigeria, Nsukka 410001 Nigeria, "The book, AND THE LORD OPENED HER EYES is the need of this generation, that is full of young men and women whose destinies are under attack, but who unfortunately are hindered by blindness. I invite you to read this book; the LORD will use it to open your eyes and completely heal your blindness. Then shall you not die, but live to fulfil your destiny."
"And the Lord Opened Her Eyes" is published by Kharis Publishing and is now available wherever books are sold, including Amazon: https://www.amazon.com/dp/1637461437 Retailers and other agencies may order copies from Ingram Content Group or through the publisher (ISBN: 978-1637461433): https://kharispublishing.com/kp/product/and-the-lord-opened-her-eyes/
Agunwamba is a Professor of Water Resources and Environmental Engineering at the University of Nigeria, Nsukka. An author of over 300 technical articles and books (fiction and nonfiction) and patentee of four works, he has received many awards for articles, novels, and dedication to academics. He is active in the Teaching and Help Ministries. with one of his books dedicated to raising scholarship funds for indigent engineering students.
About Kharis Publishing:
Kharis Publishing, an imprint of Kharis Media LLC, is a leading Christian and inspirational book publisher based in Aurora, Chicago metropolitan area, Illinois. Our mission is two-fold: 1. Provide an innovative publishing platform for professionals, Christians, pastors, workplace leaders to tell their story and share in a book form what God has put in their hearts, with a focus on under-represented writers (including women and first-time authors); 2. Equip orphans in developing countries with literacy tools. That is why, for each book sold, the publisher channels some of the proceeds into providing books and computers to orphanages in developing countries so that these kids may learn to read, dream, and grow. For a limited time, Kharis Publishing is accepting unsolicited queries for nonfiction (Christian, self-help, memoirs, business, health and wellness) from qualified leaders, professionals, pastors, and ministers. Learn more at: https://kharispublishing.com/
Media Contact
Company Name: Kharis Media LLC
Contact Person: Rufus Philip
Email: Send Email
Phone: (630) 423-6309
City: Aurora, Chicago
State: IL
Country: United States
Website: https://kharispublishing.com/kp/product/and-the-lord-opened-her-eyes/