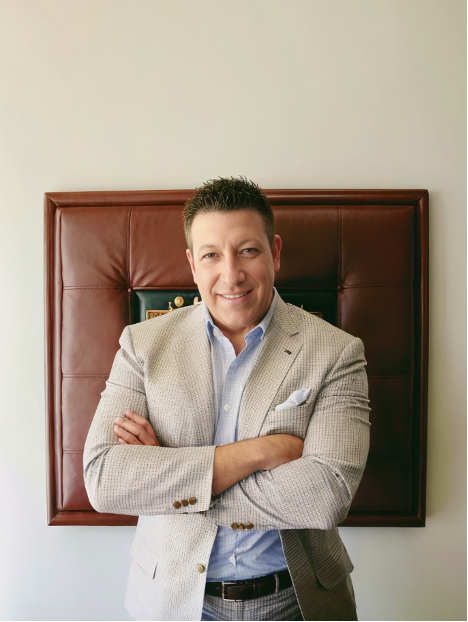 United States – Johnson Howell, the CEO of APX Global Holding Corp, has been making waves in the world of finance and technology with his remarkable career spanning several decades. Howell is a forward-thinking company executive whose journey has been shaped by his passion of learning and innovation. He is committed to taking APX to new heights in the field of wise investments.
Howell's educational journey forms the cornerstone of his career. With advanced degrees in finance, economics, and computer science, he has been steadfast in his commitment to academic excellence. This strong foundation serves as the launchpad for his relentless pursuit of innovation in the dynamic world of finance.
APX Global Holding Corp's CEO has been a driving force in the convergence of finance and cutting-edge technology. With ten years of experience spanning banking, financial conglomerates, and financial advisory, he possesses a profound understanding of supply chain finance, industry-specific finance, internet finance, big data, blockchain, and the applications of artificial intelligence in the financial sector.
Johnson Howell is credited with pioneering the innovative concept and business model of "Value Investment + AI." His unique focus lies in the technical analysis of financial products, utilizing computational methods for real-time trading, and maintaining a strategic mindset to grasp market trends. Howell's approach emphasizes simplicity and precision, aiming to uncover the core dynamics of financial markets. His expertise lies in capturing sustained profits during market trends while exercising a patient, observant strategy during market volatility.
Through his years of dedication to the financial industry, Johnson Howell has cultivated a unique skill set and a profound understanding of the synergy between traditional finance and emerging technologies. His expertise allows him to provide innovative insights and solutions in the ever-evolving landscape of the financial sector.
In addition to his professional accomplishments, Johnson Howell is a firm advocate of diversity and inclusion in the tech industry. His work reflects a deep commitment to driving change in this space, in line with APX's vision of a more inclusive future for AI.
Johnson Howell's vision, expertise, and unwavering dedication are propelling APX Global Holding Corp into a new era of financial and technological excellence.
About Johnson Howell:
Johnson Howell is a visionary business leader and the CEO of APX Global Holding Corp. With a career spanning finance and technology, he has pioneered the concept of "Value Investment + AI," transforming the world of intelligent investments. His commitment to innovation and dedication to diversity and inclusion in the tech industry reflect his vision for the future.
Media Contact
Company Name: APX Global Holding Corp
Contact Person: Emily Jones
Email: Send Email
Address:185 Berry St
City: San Francisco
State: California
Country: United States
Website: https://apx-exchange.com/