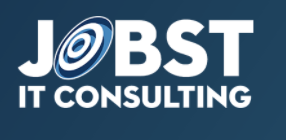 At Jobst IT Consulting, we build long term relationships with long term results, and firmly believe that all companies should have access to the same technologies and advancements that large corporations do without having to maintain a staff of engineers to manage your network.
January 13, 2021 – The team at Jobst IT Consulting has today launched the redesigned version of its website and is now looking to provide even more wholistic IT support services to IT-oriented organizations around Los Angeles. Software and cloud platforms have become the lifeline of businesses both small and large. Maintaining and securing these large networks is thus crucial for work to proceed smoothly. In Los Angeles County, Jobst IT Consulting is keeping systems and networks safe and operational with its long-term and dedicated support.
Los Angeles County and neighboring regions can look forward to no work lost due to system crashes, malware, or other interruptions. The team at Jobst IT Consulting offers IT management and support and knows how to salvage the situation no matter what the faults and threats. From server crashes and malware to old technology-related issues, lost or stolen data, or backup emergencies.
Jobst IT Consulting serves both small and large organizations with IT maintenance and consulting, including DevOps management. They take the burden of managing technology away from business owners and managers with extensive knowledge of every aspect of hardware and software.
During the Covid-19 pandemic, the team is at hand to take care of all technology-related essentials. Such as moving the business operations out of the office, setting up networks for operations, the security of networking, internal wirings and Wi-Fi, personal laptops, or carrying out data backups.
"These are challenging times for all businesses, and as IT and tech specialists, we are always at hand to quickly ameliorate any hurdle or flaw, and restore networks back to normal conditions. Our team can be trusted for any long-term project," said Peter J Jobst, CEO & Founder, Jobst IT Consulting.
Jobst IT Consulting offers comprehensive IT solutions under one roof, including tech infrastructure, remote support, mobile support, web development, client-end services, and more. From banks to law offices, startups to large corporations, the team carries a rich experience of handling any IT assignment or service.
Check out Jobst IT service offerings on YouTube: https://youtu.be/6bc8eYOt_YU
For more information, please visit: www.jobst.us
Media Contact
Company Name: Jobst IT Consulting
Contact Person: Peter J Jobst, CEO & Founder
Email: Send Email
Phone: (310) 600-8251
Country: United States
Website: https://www.jobst.us/