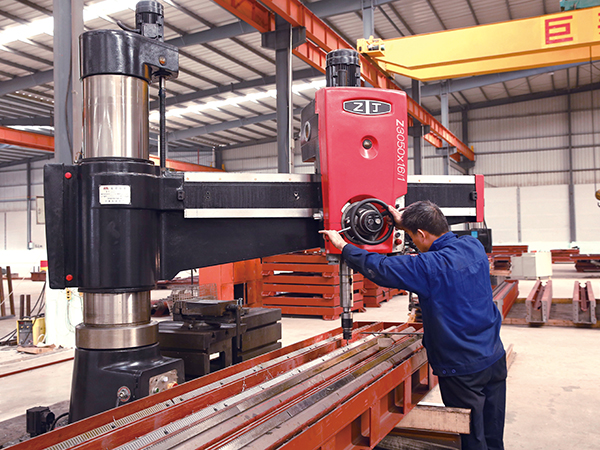 A few days ago, the Quanzhou Science and Technology Bureau announced the "Notice on the list of Quanzhou high-growth technology enterprises (strategic emerging industry growth enterprises) cultivation treasury enterprises in 2020″, and 23 Nan'an companies were selected as Quanzhou high-growth enterprises in 2020 A list of technology companies (strategic emerging industry growth companies) to cultivate and enter the database.
Quality first is our company's purpose the company set up a professional quality control department, equipped with international advanced testing measurement equipment, strict testing process, from raw material purchase to finished product warehouse; various processes are strictly controlled, to ensure that manufactured products were superior.At the same time, the company's production and operation management has introduced international advanced ERP information management,and passed the Integration of Informationization and Industrialization Management System Certification.
The main product of our company is Engineered Stone Machine,Marble Edge Profile Machine,Granite Edge Machine and Automatic Straight Edge Machine. For example, the introduction of bridge cutting machine: This machine adopts microcomputer control system and human-machine interface, combined with ultra-high precision rotary encoder to locate and infrared device, uses inverter to control left-right feeding, adjusts the speed according to the stone material.
It uses hydraulic lifting system, combination of chrome-plated guide pin and wear guide bush, with small gap, wearable, beautiful structure, and guide sleeve with multi-layer seals, with waterproof, dust-proof, anti-spill, improving the service life, main motor uses brand energy-efficient motor, reduces the later using cost; worktable use super heavy large size profiles welding together, larger than the table in the market, with more durable.
Media Contact
Company Name: Fujian Joborn Machinery Co., Ltd.
Email: Send Email
Phone: 15880960665
Address:Hailian Industrial Zone
City: Shuitou
Country: China
Website: https://www.joborn-machinery.com/