To celebrate the expansion, JKR Windows is offering upto 50% off on all window installations and replacements.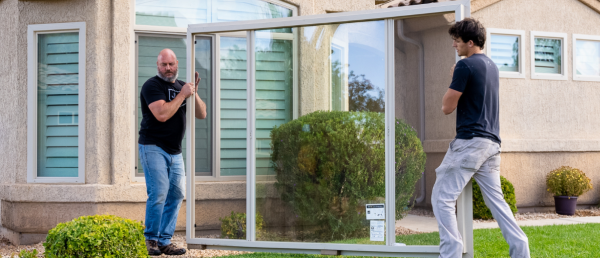 JKR Windows, a leading provider of high-quality, energy-efficient windows, is excited to announce a 50% off promotion on all window installations and replacements. Additionally, the company is expanding its services into four new states: Nevada, Idaho, Washington, and Colorado.
This significant discount is part of the company's commitment to making energy-efficient windows accessible to more homeowners across the nation. JKR Windows has been voted the #1 Home Window Replacement company, recognized for providing the highest quality windows at the most affordable prices. Their windows not only maximize natural light and provide stunning outside views but also enhance the living space with outstanding comfort and energy efficiency.
The windows feature a contemporary narrowline frame and sashes, a larger glass area for exceptional daylighting, internal chambers engineered for structural integrity and enhanced energy efficiency, low-profile secure locking hardware, composite reinforcement in the meeting rails, and a Super Spacer System for superior thermal performance and longevity. Additionally, the Energy Pro® double and triple pane technology is designed to maximize insulation and can help lower home energy costs significantly.
This latest promotion, offering upto 50% off, is in celebration of JKR Windows expanding its services to Nevada, Idaho, Washington, and Colorado. This expansion marks a significant milestone for the company as it continues to serve clients across the nation with a dedication to excellence and superb customer experience.
JKR Windows has over 40 years of combined experience in window replacement. The company enhances living spaces with valued craftsmanship, improving the beauty, efficiency, and structure of homes. Upgrading to high-performance, energy-efficient windows from JKR Windows can increase a home's value, extend the life of the AC unit and furnace, and save money on energy bills.
Homeowners interested in taking advantage of the 50% off promotion or learning more about JKR Windows' services can schedule an in-person or virtual appointment for a customized quote. Once the windows are ordered, an estimated install date is set, and the production time may vary according to the style of window ordered. The company's team will then replace all windows with a satisfaction guarantee.
For more information about JKR Windows, and to get up to 50% off your windows or the expansion into new states, users can visit https://jkrwindows.com
For more details, contact JKR Windows at 855-455-7155 or send an email to info@jrkwindows.com
About Company:
JKR Windows is a leading window installation and replacement company specializing in high-quality, energy-efficient windows. With over 40 years of combined experience, the company serves clients nationwide, enhancing living spaces with outstanding comfort, energy efficiency, and valued craftsmanship.
Media Contact
Company Name: JKR Windows
Contact Person: Brooks Brunson
Email: Send Email
Phone: 855-455-7155
City: Draper
State: Utah
Country: United States
Website: JKRwindows.com