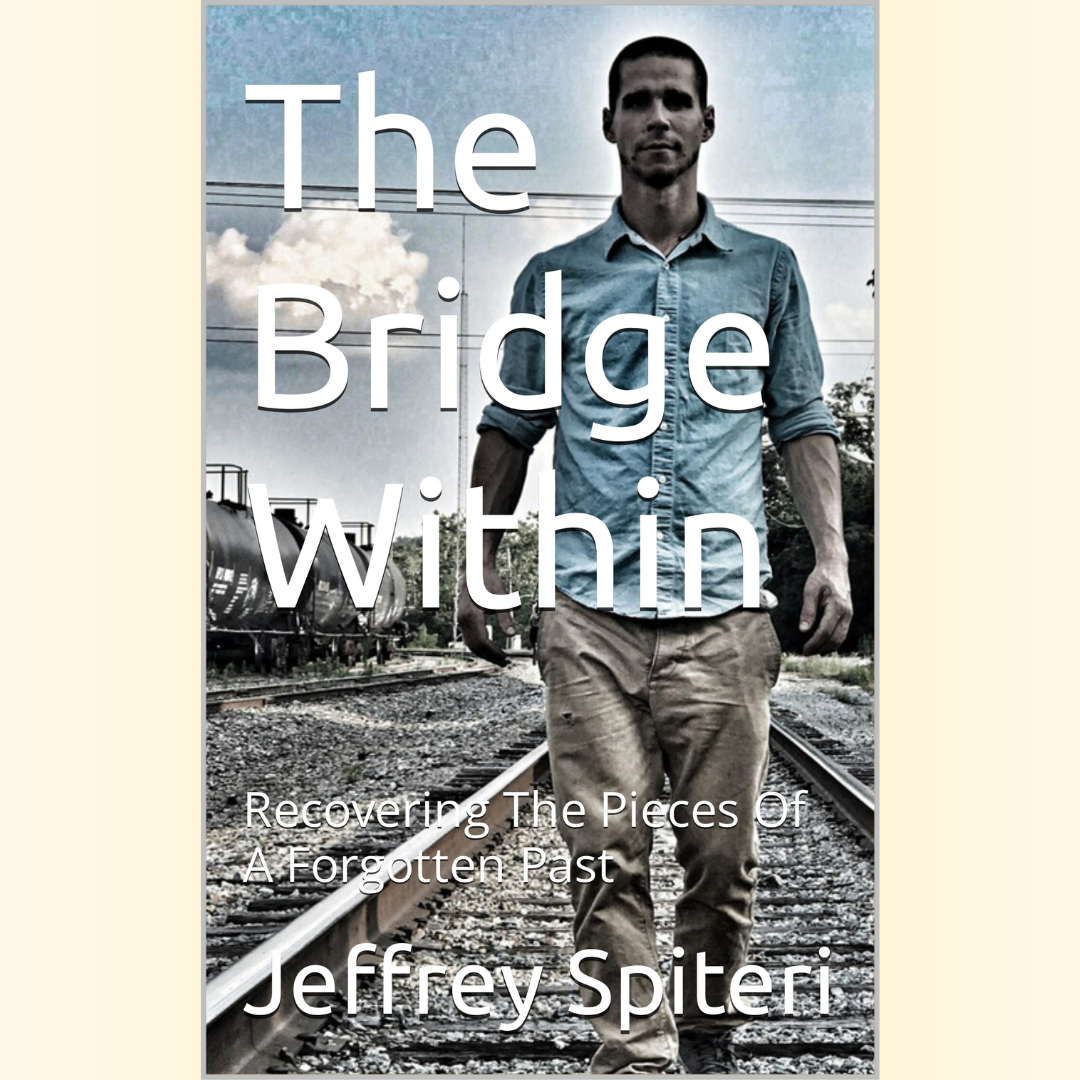 Now Seeking Community Support via Kickstarter, 'The Bridge Within: Recovering the Pieces of a Forgotten Past' is Much More than a Memoir!
The Bridge Within: Recovering the Pieces of a Forgotten Past is the title of an inspiring new book written by Jeff Spiteri to document his inspiring journey from darkness to light. The book is much more than a memoir and covers his journey from childhood trauma, delinquency and homelessness as he forges his path to heal. To publish this book worldwide, Jeff has recently launched a crowdfunding campaign on Kickstarter, and he is welcoming generous support and backing. It has been 14 years since his life turned around and Jeff has become an advocate and mentor for trauma and mental health since then.
"With so much road behind me there is still more path to forge as I work to share my message and hope as I finalize plans for book edits, formatting and publishing." Said Jeff Spiteri, while introducing this project to the Kickstarter community. "This book is a mirror for anyone who has had trouble seeing themselves in a world at odds with itself and a road map to the way home." He added. According to the author, the book reflects a greater narrative of the collective journey towards wholeness, safety and trust.
The Kickstarter Campaign is located on the web at:
www.kickstarter.com/projects/thebridgewithin/the-bridge-within-recovering-the-pieces-of-a-forgotten-past and backers from around the world can become a part of this project by making generous pledges and donations. Moreover, the goal of this Kickstarter campaign is to raise a sum of US$ 2,500 and the author is offering a wide range of rewards including the book itself for the backers. Furthermore, more details are available on the Kickstarter campaign page of the project.
About This Project
The Bridge Within: Recovering the Pieces of a Forgotten Past is an up and coming non-fiction memoir that covers the inspiring journey of a trauma and mental health advocate and mentor, Jeff Spiteri. The book is an inspiring guidebook for those who want to experience how it feels when you switch paths from darkness to light. The author is currently raising funds and support to publish this book, and he is welcoming backers for contributions.
Media Contact
Company Name: The Bridge Within
Contact Person: Jeff Spiteri
Email: Send Email
Phone: +1 828 539 1250
Country: United States
Website: www.kickstarter.com/projects/thebridgewithin/the-bridge-within-recovering-the-pieces-of-a-forgotten-past