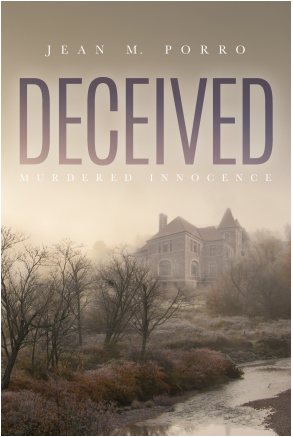 Jean Porro has taken the literary world by storm with her latest masterpiece, Deceived: Murdered Innocence, a gripping crime thriller that is now available to captivate readers on Amazon. With its intricate plot, emotionally charged characters, and suspenseful storytelling, this novel promises an enthralling experience for all.
In Deceived: Murdered Innocence, Jean Porro introduces readers to Marty Sacco, a retired chief of police who now leads the Dead Files Department. Sacco's first case is the unsolved murder of Susan Hall, a two-decade-old mystery that has haunted the community. However, his life takes an unexpected turn when Frank Gibran, a notorious crime boss, approaches him. The challenge? Investigate the mysterious deaths of five students at a private school, including Gibran's own grandson.
The book weaves a complex narrative that skillfully unravels old secrets and reveals shocking revelations. Jean Porro's storytelling prowess keeps readers on the edge of their seats, blurring the lines between grief, guilt, and relentless pursuit of truth.
"Deceived: Murdered Innocence" is a tour de force in the realm of crime fiction. Porro's eloquent prose delves into the profound impact of death, a theme that has long fascinated Marty Sacco. From his childhood understanding of death's finality to the adult realization that it can be both merciful and cruel, readers will be drawn into a world where grief and guilt intertwine like ghosts.
Jean Porro, an author known for her diverse literary works, including mysteries, crime, and ghost stories, has crafted an emotionally charged narrative that explores the depths of the human soul. With a writing career spanning years and numerous awards for her poetry, she brings a unique perspective to the genre.
Readers will be transported into Marty Sacco's world as he navigates the complexities of life, loss, and the relentless pursuit of justice. "Deceived: Murdered Innocence" is a must-read for fans of crime thrillers and detective stories.
The book is now available on Amazon, inviting readers to embark on a suspenseful journey that explores the darkest corners of the human psyche.
Buy Now on Amazon:
E-Book: https://www.amazon.com/Deceived-Murdered-Innocence-Jean-Porro-ebook/dp/B0875QD2CL/ref=tmm_kin_swatch_0?_encoding=UTF8&qid=1696356863&sr=8-1
Paperback: https://www.amazon.com/Deceived-Murdered-Innocence-Jean-Porro/dp/1641116420/ref=tmm_pap_swatch_0?_encoding=UTF8&qid=1696356863&sr=8-1
Audiobook: https://www.amazon.com/Audible-Deceived-Murdered-Innocence/dp/B0CF71KZK2/ref=tmm_aud_swatch_0?_encoding=UTF8&qid=1696356863&sr=8-1
About Jean Porro:
Jean Porro lives with her husband on Cape Cod. She has been writing for most of her life. Jean has also written poetry that has won her awards. But her real love is the idea of putting a story together and realizing the end. I especially love jumping from genre to genre. It is about finding a lost soul, or a haunting entity.
Contact Jean Porro:
Facebook: https://www.facebook.com/jeanporro.author
Instagram: https://www.instagram.com/jeanporro.author
Media Contact
Company Name: Jean M Porro
Contact Person: JEAN PORRO
Email: Send Email
Country: United States
Website: https://authorjeanporro.com