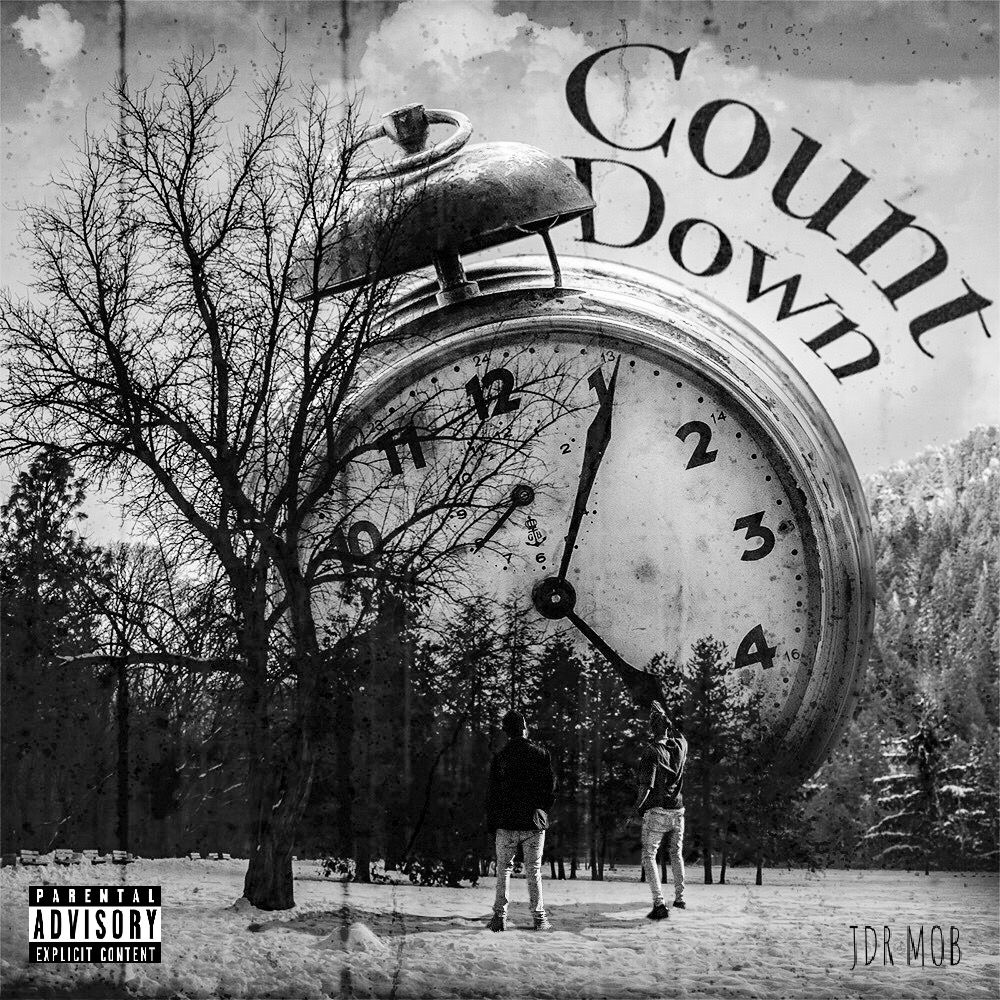 Upcoming Houston rap duo, JDR MOB, releases new single "Count Down" while fighting coronavirus quarantine.
April 1, 2020 – The countdown has begun. While the world battles its most important war against nature's fury, Houston's rap duo, JDR MOB, has spent their quarantine days stringing notes and rhythms together to create their latest single, 'Countdown'. 'Countdown' will be available soon on all major online streaming platforms.
Brothers I$$H and Papi Boi go by the brand name JDR MOB and are among the few who are addressing the scary, apocalyptic scenario being witnessed by the world. 'Countdown' will be loved by all fans of hip-hop, pop and music fans in general.
"What makes our music so significant to us is that it gives us the freedom and space to create and be ourselves," says JDR MOB.
The band's debut single was 'Like Me', which brought them into mainstream focus. Following the single, the brothers have released the album 'Before the F.A.M.E', which comprises songs such as 'Rain' and 'Best in the World'.
What began as a high school hobby for the two brothers has turned into a fulltime profession. At school, the eight member team released their debut album, 'Ninth Grade'. While others went on to pursue different careers, the JDR MOB brothers continued making music until it became their sole occupation.
"As long as we make music, we will continue to find opportunities to teach and help others that are chasing their dreams just like us. We want our listeners to be themselves and be free pursuing their passion as we do pursuing ours," says JDR MOB.
Recently, Papi Boi has covered "The Box" originally performed by Roddy Ricch. Another project is the tape "Sorry 4 the Slay 2" covering various top artists. JDR MOB enjoys creating a good piece of music and then listening back once done. The band knows that their music is different in its sound and vibe, and so gives people an alternative. JDR MOB also enjoys the fact that the feelings they experience when creating good music carry over to the listeners as well.
JDR MOB on Soundcloud: https://soundcloud.com/jdrmob
JDR MOB on YouTube: https://www.youtube.com/channel/UC74RbgfmNjRq3VcxHu5DXWw
Media Contact
Company Name: Just Dope Records
Contact Person: John Morehead
Email: Send Email
Phone: 281.870.3063
Country: United States
Website: https://soundcloud.com/jdrmob