The album is now available on Spotify, Deezer, Itunes, Google Play Store, and Amazon
Jay Creti – A talented young artist that is rising to become one of the hottest prospects in the music industry is pleased to announce the release of his first album to the world. The album was officially released on 06.09.2020 and is currently available on various platforms like Spotify, Deezer, Itunes, Google Play Store, and Amazon.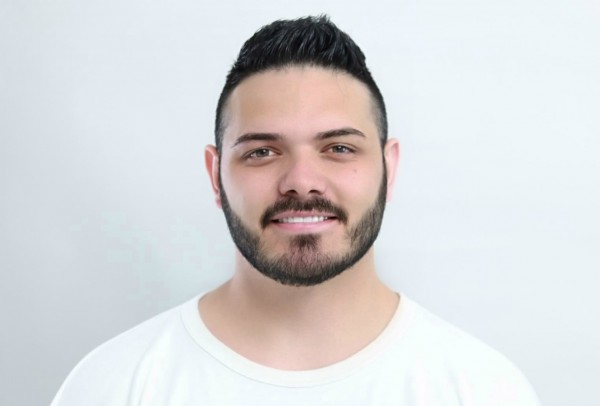 So, if you are looking for a young talented artist that combines old school hip hop with rapping, without losing eloquence, look no further because Jay Creti is the right artist.
With the latest release, Jay Creti is making waves with his old style hip hop and emotional feelings songs. Jay Creti is a creative genius who is popularly known for one of its kind music that showcases his elegance and versatility. With his unique and diverse music style, Jay Creti is well equipped to become stardom and will surely play an influential role in the music industry, and the world at large. As a result of his determination and hardworking, more interesting music will soon be released by Jay Creti.
For more information about Jay Creti or his latest releases, please follow him on Instagram @jaycreti
To listen to Hässlicher Gutaussehender Typ, please visit the following platforms:
Spotify: https://open.spotify.com/album/5rpVUEbkNScgy0QtXbRiEr
Deezer: https://www.deezer.com/de/album/168502642?autoplay=true
Itunes: https://music.apple.com/us/album/h%C3%A4sslicher-gutaussehender-typ/1528621328
Google Play: https://play.google.com/store/music/album/Jay_Creti_H%C3%A4sslicher_Gutaussehender_Typ?id=Bpdhscw7tx5onim4mxoonn7kleq
Amazon: https://www.amazon.de/H%C3%A4sslicher-Gutaussehender-Typ-Explicit-Creti/dp/B08GJZYSCZ/ref=sr_1_2?dchild=1&keywords=Jay+Creti&qid=1600430220&s=dmusic&search-type=ss&sr=1-2
About The Artist
Jay Creti (Bourgeois Giuseppe Di San Leonardo) is a singer/rapper with Italian citizenship who currently lives in Lippstadt, Germany. He was born in Gallipoli (Italy) on 17.11.1992 and later moved to Germany at the age of 7. He associates with his german-speaking friends as a result of the modern, multicultural world.
Media Contact
Company Name: Jay Creti
Contact Person: Media Relations
Email: Send Email
Country: Germany
Website: https://artist.landr.com/music/672985474895