Jay Chase is currently assisting and working with substance abuse individuals in active recovery to deal with underlying destructive emotions and habits due to their former way of life. The goal of the speaker, Podcaster, and Coach is to assist these individuals in attaining full recovery and lead a full, effective, and successful life.
Jay Chase is a Columbia-born and raised American who has always had a strong desire to serve others and motivate them to develop self-confidence. He is a staunch believer in the power of will, a man who believes that everyone deserves and can achieve recovery.
Chase is a living example of someone who was able to recover and overcome substance abuse and alcoholism. On February 5th, 2017, he finally managed to regain control of his mindset and quit drinking. The former alcoholic attests that it was not an easy task, but with dedication, Chase was able to overcome his addiction and has remained sober ever since. Over half a decade later, he hopes to inspire and motivate others by sharing his own alcohol recovery stories.
In addition to hosting his own podcast called "Don't touch my mindset", Jay Chase has featured as a guest on a number of sober podcasts. These include Sober curator and the Wondering mind. He has been lauded by many for reaching hearts, and giving those who are fighting to be better an extra push over the line. His works have left long-lasting impressions and had a significant impact on the lives of many. "Since working with Jay, I feel like I am closer to the person I want to be! says Susanna Lovtik who is a client of Jay Chase and based in Norway . Sometimes I feel like Jay knows me better than I know myself.
With his latest podcast, "Don't touch my mindset", the substance abuse warrior promises to continue reaching out to more people and assisting them in rediscovering themselves to achieve personal growth and development. "I have discovered that I didn't fail because of lack of desire but because of lack of commitment to myself; that's why I want to help inspire addicts to stay sober. I want to normalize sobriety," Says jay chase. I help substance abuse addicts in active recovery manage destructive emotions and habits to maintain their recovery".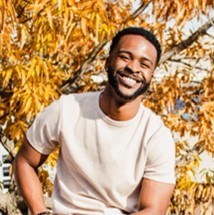 Stay in touch with jay Chase on his YouTube channel, ThejayChase. Visit https://thejaychase.com/ for more information.
Media Contact
Company Name: Don't Touch My Mindset & Jay Chase Coaching.
Contact Person: Jay Chase
Email: Send Email
City: Columbia
State: Missouri 65201
Country: United States
Website: https://thejaychase.com/