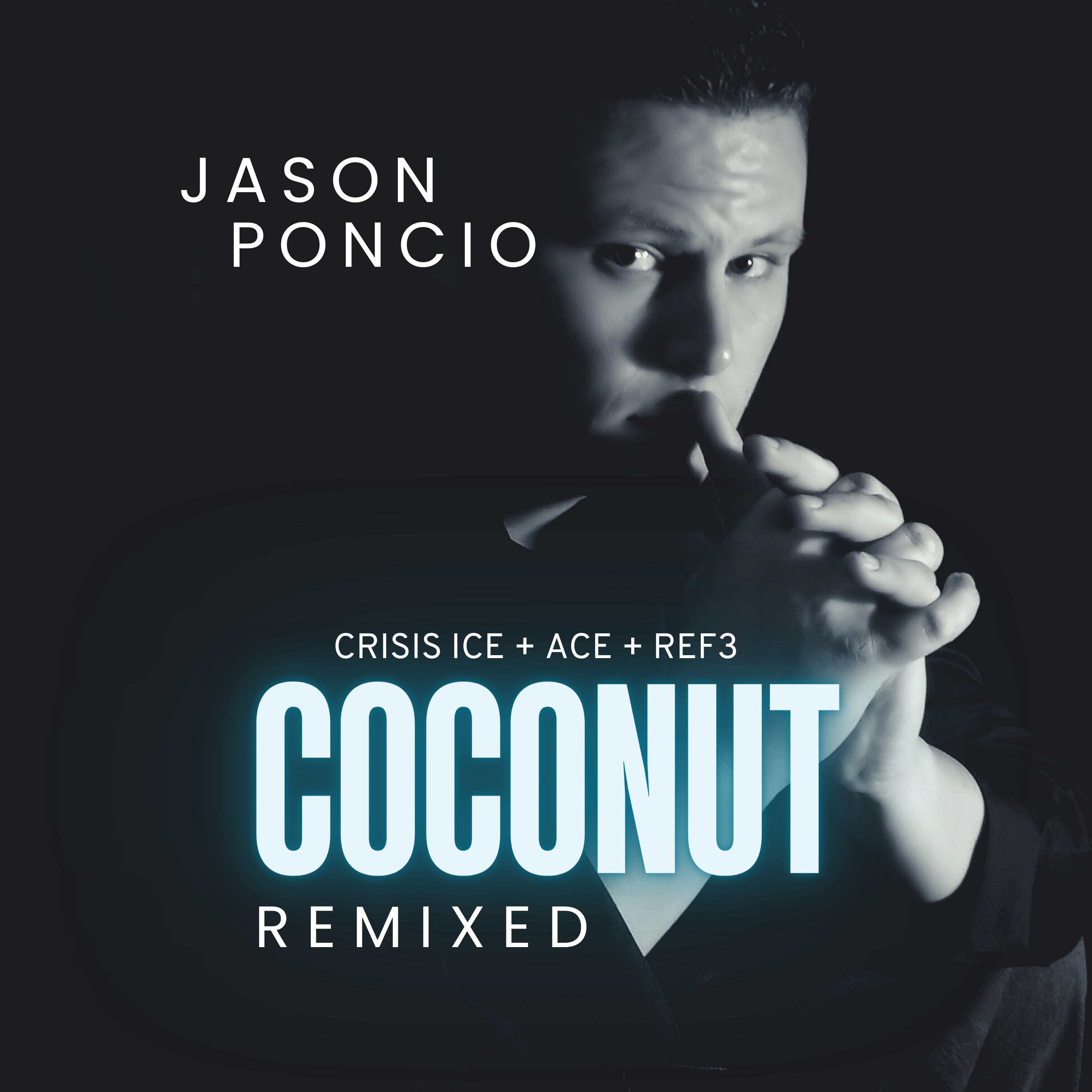 Jason Poncio has just released the highly anticipated new remix version of his hit single "Coconut" that is now available worldwide.
Singing since the age of 5, Jason always grew to love music more and more with each passing day. He started his professional singing career in 1997. Not finding much satisfaction in doing things alone, he formed his music group, DVO, who recorded their first song in 1999. You can tell by their early recordings that the group was influenced by NKOTB and New Edition. From 1999 to 2005, DVO released music and performed at many different events, functions, parties and clubs making a name for themselves in the underground music scene in Houston, TX.
In 2007 Jason released his first solo album that spawned a hit single in Japan. The original version of "Coconut" was released on that album titled "Uniquely Soulful", which will also be getting a full re-release in 2023.
"Coconut" reunites Jason with his DVO band mates A-C (Ace) and ReF3 as well as a new featured verse from a previous collaborator, Crisis Ice. A lot of exciting adventures are ahead for Jason Poncio as he moves forward in the new year with renewed vision and new music.
Get your copy of "Coconut" and follow Jason Poncio on the web:
Coconut Release HyperLink
https://distrokid.com/hyperfollow/jasonponcio/coconut-feat-crisis-ice-a-c–ref3-remixed
Facebook URL
https://www.facebook.com/jasonponciomusic
Instagram URL
https://www.instagram.com/jasonponciomusic/
Apple Music URL
https://music.apple.com/us/artist/jason-poncio/1480962134
Spotify URL
https://open.spotify.com/artist/0Blo7lX4nAoLqRusk6RZyf
Media Contact
Company Name: World Star PR
Contact Person: Jimmy Star
Email: Send Email
Phone: 631-506-6600
Country: United States
Website: https://www.facebook.com/WorldStarPR/