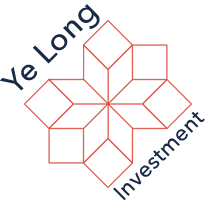 Apple Device Management Software Provider, Jamf, set to launch an IPO
The IPO market has witnessed a boom in recent weeks and Jamf is looking to join in on the excitement. Reports have it that the company already filed an amended S-1 with the Securities and Exchange Commission (SEC). It detailed more of its plans, with rumors suggesting that the initial public offering (IPO) could happen as early as Thursday, July 23. Jamf was founded in 2002 as a software development company to help organizations manage their Apple devices.
The company is planning to trade on the Nasdaq stock exchange with the ticker symbol "JAMF," offering 16 million shares (with the option of 2.4 million more), with an anticipated price ranging between $17 and $19 per share.
The proceeds of 13.5 million shares will be received by the company and it could raise as much as $256.5 million. Vista Equity Partners, a majority stakeholder in Jamf, will sell the additional 2.5 million shares (and potentially 2.4 million more).
Jamf has already started to attract the interest of big names, with popular private equity companies, such as Dragoneer Investment Group and Tiger Global Management expressing interest in buying a stake of up to $50 million each in Jamf.
Jamf currently has more than 40,000 enterprise customers across the globe in over 100 countries, with more than 100,000 community members. In 2019, the company reported revenue of over $204 million, an increase of 39% year over year. The company's recurring subscription revenue performed impressively, with sales of $159 million growing 59%. Jamf also reported a net loss of $32.6 million for the period, reducing its losses by 10% compared to 2018.
The rate of growth edged lower in the first quarter, with revenue of $60.4 million, up 37%. Subscription revenue on the other hand climbed 48% to $50.1 million. The company's net loss stood at $8.3 million, an improvement of 8% compared to the prior-year quarter.
As of March 31, 2020, Jamf had about $22.7 million in cash on its balance sheet, with more than $201 million in debt.
For more business and financial news and the services offered by Ye Long Investment, please visit – https://yelonginvestment.com.
About Ye Long Investment
Ye Long Investment is an innovative professional financial services firm formed in September 2002. Headquartered in Hong Kong, the company specialises in holistic and individually tailored client-centred care for all of an individual's financial needs, enriching the business ventures and personal lives of all clients by appropriately positioning and protecting what they have today, planning for what they want in their future, and preparing the path by which they will reach their goals.
Media Contact
Company Name: Ye Long Investment
Contact Person: Mr. Paul Wilkins
Email: Send Email
Phone: +85258199857
Address:Nexxus Building, 41 Connaught Rd Central
Country: HongKong
Website: https://yelonginvestment.com