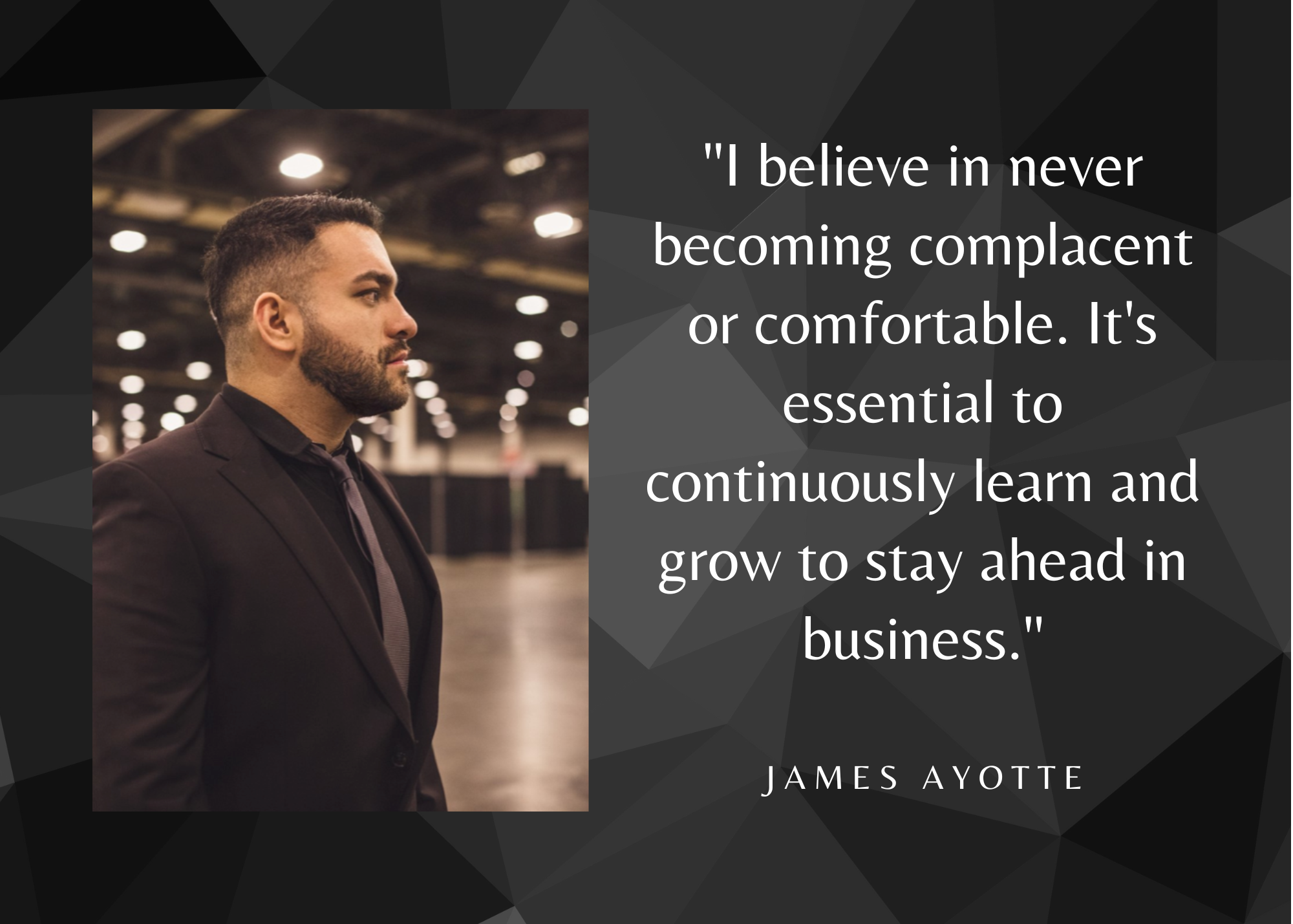 The acclaimed fitness coach and successful entrepreneur sat down to discuss his life, his career, and his professional philosophy.
Quebec, Canada – February 27, 2023 – It is with great enthusiasm that James Ayotte, celebrated fitness coach and founder of Team Atlas Fitness, announces that he is the subject of a new, in-depth interview. The interview, which was conducted by freelance journalist Stefan Junge on behalf of an online periodical aimed at entrepreneurs and businesspeople, was published on February 17, 2023.
Early in the piece, James is asked how he translates his ideas from the conceptual stage into reality, answering, "Bringing your ideas to life as a bikini bodybuilding coach and entrepreneur requires a systematic approach. I start by clarifying my ideas and making sure they align with my goals. Then, I conduct market research to determine the viability of my ideas, identify my target audience, and understand my competition. I then develop a comprehensive business plan that outlines my objectives, strategies, and plans for executing my ideas. I surround myself with a supportive network of individuals with complementary skills and expertise to help bring my ideas to life."
Further along in the interview, James Ayotte delves into his overarching business mindset, crediting it in no small part for his resounding professional success. "I believe in never becoming complacent or comfortable. It's essential to continuously learn and grow to stay ahead in business," he replies, before continuing, "This means stepping out of your comfort zone, embracing new opportunities, attending industry events, reading up on trends, seeking mentorship and guidance. The key to success is always to be willing to learn and evolve. By doing so, you can overcome challenges and seize opportunities. My advice to others is to never stop learning and consistently strive for self-improvement."
Anyone curious to read the interview in its entirety will find it located here, while anyone interested in learning more about James Ayotte is encouraged to visit the official website of Team Atlas Fitness.
About James Ayotte:
James Ayotte is a fitness coach and entrepreneur based out of the province of Quebec in Canada. He is the founder of Team Atlas Fitness, a training program that has produced some of the most decorated competitive bikini bodybuilders and models in the world.

After graduating from Vanier College with a degree in commercial and personal damage insurance, James began his career by founding an online services business related to video games.
Around the same time, a defining moment in James Ayotte's life came when, after having gained a lot of excess weight in his late teens and early 20s (topping out at 322 lbs at his heaviest), he made the conscious decision to re-take control of his life and health by slimming down. From that point onward, James worked very hard, exercising daily and carefully honing his diet, and eventually trimming 140 lbs off of his frame. During this process, he became very interested in the concepts of athletics, healthy exercise, and bodybuilding. He immersed himself in gym culture and decided to pursue a career in fitness, becoming a personal trainer for a brief period.
As time passed, Jame Ayotte's focus turned more and more to bodybuilding, and he took on the challenge of coaching someone in preparation for a competition for the first time. His client won the competition, and that win served as the catalyst for James deciding to become a full-time coach.

James distinguished himself in the fitness industry, boasting what has been widely acknowledged as the best team in the province of Quebec between 2015 and 2018. Since then, he has helped turn 66 women gain entrance into the International Fitness and Bodybuilding Federation and become bikini pros. He has made the most new bikini pro athletes out of any single coach in the world during the years 2021 and 2022. Has made the most new pro athletes in Canada in 2018, 2019, 2020, 2021, and 2022. He has had two athletes place second at the prestigious Bikini Olympia competition, one in 2020 and one in 2021. James has also coached an athlete to place sixth in the Wellness Division at the Olympia in 2022. Overall, his team has won 290 competitive bikini titles. Considering all this, it's little wonder that James is known within the fitness industry as the 'the best bikini coach in the world.'
Media Contact
Company Name: Team Atlas Fitness
Contact Person: James Avotte
Email: Send Email
Country: Canada
Website: teamatlasfitness.com