Ivana Chubbuck Studios and Chubbuck Youth are proud to announce that Violet Tcherkin will be joining the bench of Chubbuck Accredited teachers in the territories of Florida and Bulgaria for both youth and adults. The official Chubbuck Accreditation program is a three-month intensive training followed by testing to ensure the ability of the teacher to properly teach the Chubbuck Technique.
Violet Tcherkin's journey through the acclaimed Los Angeles acting school saw her study diligently alongside Master Teacher, Ivana Chubbuck, and her daughter, Claire Chubbuck, Director of Chubbuck Youth.
"Chubbuck Studios has made such a monumental impact on me, both through all the acting classes and the teacher training. Ivana and Claire Chubbuck cracked every closed off fiber of my body, the Chubbuck Technique pierced my soul, and changed me forever," says Violet.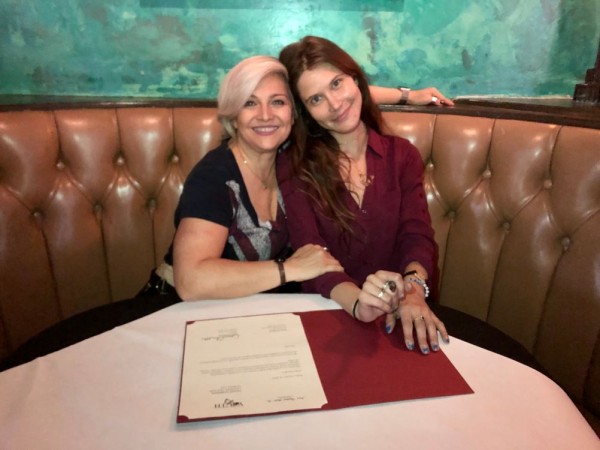 Most young and upcoming actors often recount facing the camera to be a daunting experience – not at Chubbuck Youth. Run by Claire Chubbuck, the Chubbuck Youth has groomed many award-winning and iconic youth actors with the famous Chubbuck Technique in the same way her mother, Ivana Chubbuck, has done for adults for other 40 years. Countless hopeful children and their parents rely on the Chubbuck Youth program to hone their craft and fulfill their dreams of a successful acting career. Ivana Chubbuck Studio and Chubbuck Youth feature classes and workshops worldwide, along with private training and on set work. Chubbuck Youth is an all-encompassing program for professional young actors and artists.
"I am thrilled that Violet is going to be representing our studio and teaching the Chubbuck Technique to kids along with adults. We teach art to young artists – it is more of a life style than an acting technique. It is magical, just like Violet," says Claire Chubbuck.
The Chubbuck Technique is a great resource to rely on for any actor. It allows them to create a character by deriving it from their own life experiences. The technique draws upon the teaching traditions of the Stanislavski school, along with psychology and scientific insights.
About Chubbuck Youth
Master teacher Claire Chubbuck created the Ivana Chubbuck Youth Studio to give young actors access to the same professional experience and coveted teachings that her mother offers adults. Claire has adapted the infamous method her mother has taught for over forty-five years and honed her approach to suit the needs of kids and teenagers.
Working to embolden individuals to look inwards for their inspiration, Claire nurtures award-winning actors with classes that cater to all levels of experience. The Chubbuck Youth style has built a reputation of creating a supportive and fun atmosphere that allows us to make it our goal to help young actors live out their dreams.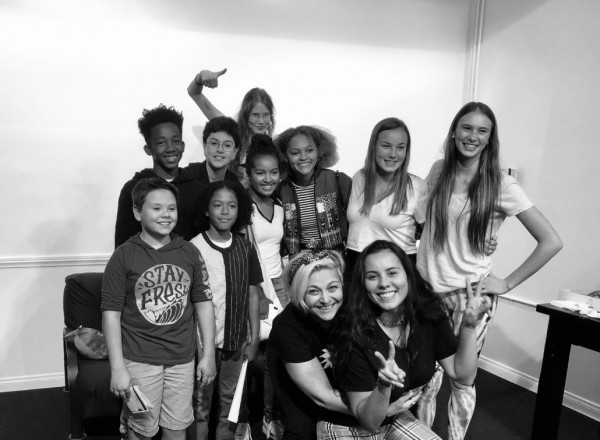 About Claire Chubbuck
Claire's intimate understanding of the Chubbuck technique and her background in production have equipped her with the knowledge and experience to create an unparalleled learning environment. A testament to the efficacy of Claire's youth program is in the vast majority of her students and their rapid success in professional pursuits. In 2012, she graduated from New York University's Tisch School of the Arts. Straight out of the gate she worked at AMC Networks as a programming executive when the company first gained widespread notoriety for programs such as Breaking Bad, Mad Men, The Killing, and The Walking Dead.
She worked as an executive at Participant Media where she helped to launch the broadcast network PIVOT. Claire continues to produce a wide range of content from festival winning feature-length documentaries to internationally broadcasted short-form content for ACLU, Oxfam, Stand Up 2 Cancer, SundanceTV, AMC Networks, and more. Her intensity and wit have made her an indispensable fixture in the industry, and a mentor for young actors.
By honing the approach to suit millennials, Claire, through her teaching, has gotten significant roles for her young students on shows and films such as:
STRANGER THINGS, Disney's JESSIE, GIRL MEETS WORLD, Netflix's ALEXA & KATIE, ABC'S THE MIDDLE, Amazon's THE HAUNTED HATHAWAYS, Nickelodeon's DEADTIME STORIES, BLACK-ISH, MY CRAZY EX-GIRLFRIEND, 12 YEARS A SLAVE, THE PEANUTS MOVIE, JESSICA DARLING'S IT LIST, and PROUD MARY, among many others.
Media Contact
Company Name: Chubbuck Youth
Contact Person: Claire Chubbuck
Email: Send Email
Phone: 323-599-0633
Address:7201 Melrose Ave
City: Los Angeles
State: CA
Country: United States
Website: https://www.ivanachubbuckyouth.com/