November 2, 2020 – Milan Fashion Campus MFC, an online fashion academy based in Milan is now offering youngsters and students a chance to study fashion online. Every fashion enthusiast and aspiring professional is encouraged to make the most of the online fashion school's career-oriented courses. The programs at MFC are said to be influenced by the elements of Italian haute couture and will come at affordable prices. The Italian fashion school is offering a huge opportunity to fashion enthusiasts with a mission statement that says, "Tomorrow starts today, from ambition to action".
The world is full of uncertainty with the pandemic threatening countries with a second wave of the coronavirus. With no respite in sight, education has come to a virtual standstill. Youngsters and college goers are being forced to put their dreams on hold but not anymore with online education gaining new ground as a medium replacing conventional classes. The Milan Fashion Campus takes the fashion industry to the student offering its exclusive brand of Italian fashion and design & styling courses available worldwide. The extensive courses will certify a student to embark on a career in the highly lucrative fashion industry.
Milan Fashion Campus well planned Italian certificate fashion online courses teach students directly from Milan. With easy to understand modules spread out over a four-week period, the subject-oriented courses cover important skills integral to the industry. Courses include online women fashion styling, men's fashion styling, lingerie, and swimwear design, fashion accessories design, and bridal fashion design to name a few.
Each course is a professional one consisting of essentials of fashion such as styling tips, fashion design, dress code, introduction to fashion, fashion industry insights, forecasting fashion trends, hair and body styling, and how to express oneself through the art of design.
Taking online fashion courses is easy. Anyone with a smartphone, or a laptop desiring to learn Italian fashion can do so. Every course at Milan Fashion Campus is prepared by a creative team of fashion designers and fashion industry experts offering practical industry-oriented tips that will prepare a student for a career in fashion.
Milan Fashion Campus is a leading online fashion school offering affordable fashion courses to those passionate about fashion but without the means of traveling to Milan. Courses are open to people around the world irrespective of qualification and age.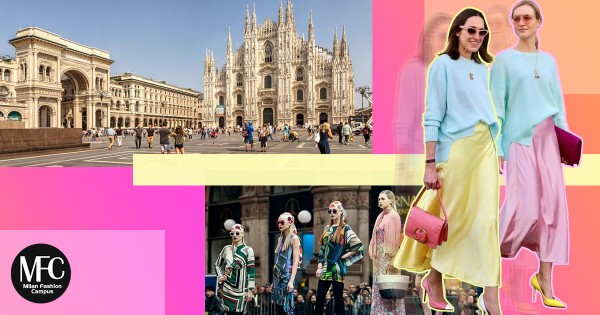 The online fashion school is currently offering attractive discounts to those who sign up with the option of completing a course later in Milan. For a better grasp of the courseware, one can log on to the Milan Fashion Campus website and take the free webinar for detailed information. The present circumstances are an ideal time to explore career opportunities in the fashion industry assisted by the Milan Fashion Campus who aims to create a future in fashion.
For more information: https://academy.milanfashioncampus.eu/
Media Contact
Company Name: Milan Fashion Campus
Contact Person: Angelo Russica
Email: Send Email
Address:Via Giuseppe Broggi 7
City: Milano
State: Lombardy
Country: Italy
Website: https://academy.milanfashioncampus.eu/