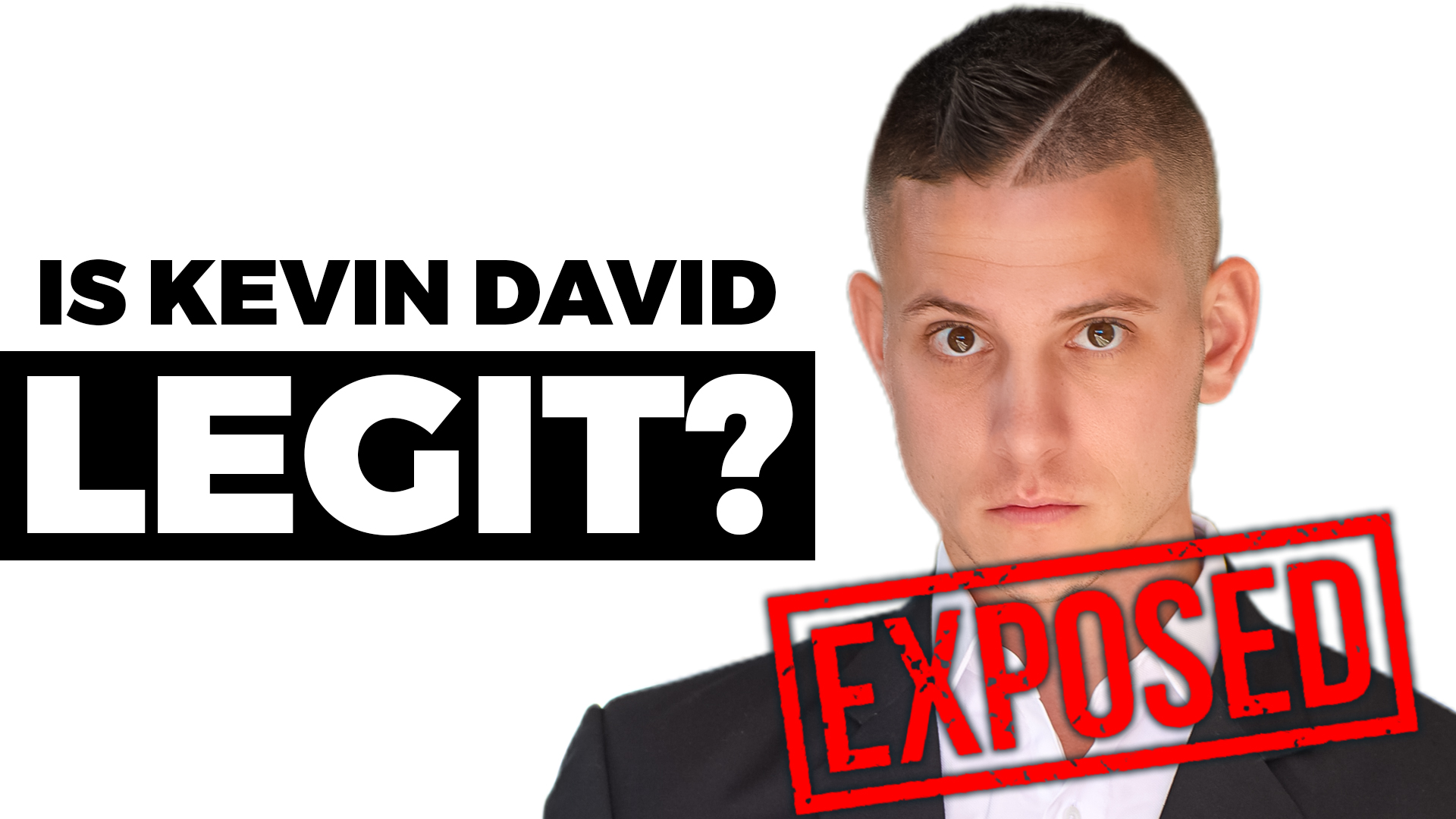 The world may have gone largely digital but it is still difficult for people to understand how much money can be made online so it becomes easy for them to label others who make money online as fraudsters. The internet is saturated with ideas about how to make money online and according to research by Mediakix, top reality television stars earn between $5000 and $15000 for a single Instagram post. Now imagine how much more can be made by someone like Kevin David who has a huge following of 1m on YouTube and has built one of the world's largest communities on Facebook.
Wondering if Kevin David is legit? Kevin David is a self-made eCommerce multimillion-dollar entrepreneur and he has worked hard to build a name for himself in the online business industry. Starting off as a Summa Cum Laude graduate from Oregon State Honors, David began his career working for PWC as an accountant in Portland, Oregon. This is contrary to where people think Kevin started his life from. His dreams came through when he started to work for Facebook HQ as a Piracy consultant in Menlo Park, California. He, however, shortly realized that he was not cut out for a 9-5 in spite of the mouth-watering perks.
After leaving his job, he began to find alternative ways to make money. He experimented with online opportunities such as creating gaming apps and writing website blogs. After several trials, he found Amazon FBA and built a successful Amazon FBA business. He is currently regarded as one of the world's leading Amazon sellers. Apart from selling on Amazon, Kevin's podcast, "The Kevin David Experience" podcast presently is one of the Top 25 Business Podcasts in the world on iTunes.
Additionally, Kevin has created several digital courses to help people break through as he did. His courses which include Amazon FBA and Facebook Ads teach people how to start and grow an Amazon business and how to use Facebook Ads to get clients. Kevin is passionate about freeing people from the strains and limitations of 9-5 jobs. He dedicates time to teach people how to become their own bosses and scale their businesses. The people who listen to him and act on his teachings have proven his methods effective.
So, is he a scam? No, Kevin David is not a scam. Kevin has built multiple eight-figure online businesses, is a world-leading eCommerce seller, serial CEO, Investor, Software Developer Digital Marketing Master and Affiliate Marketing Guru. His company has received countless awards; including being honored as a ClickFunnel Two Comma Club Member for making more than 1 Million Dollars with just one funnel! He has also been featured on top business publications like Forbes, Entrepreneur, and Inc for his achievements.
Learn more about Kevin David on YouTube: https://www.youtube.com/watch?v=kFgSNJwMJKU
Media Contact
Company Name: Official Kevin David
Contact Person: Kevin David
Email: Send Email
City: Buffalo
State: New York
Country: United States
Website: https://sites.google.com/view/kevin-david-scam