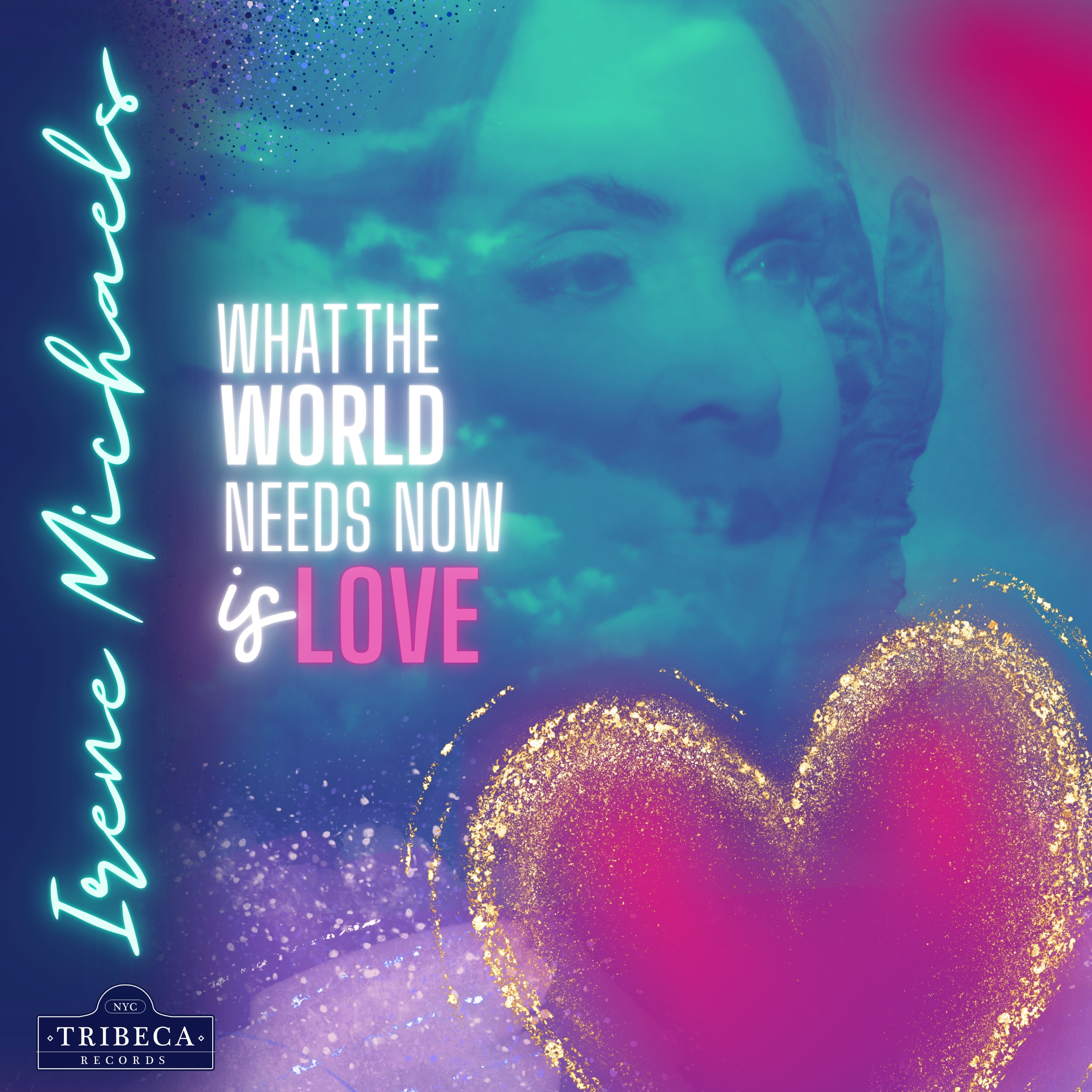 House Music sensation Irene Michaels steps away from the house and records "What The World Needs Now Is Love" recently released via Tribeca Records (a SohoJohnny enterprise). The music was organically written by Burt Bacharach, and the lyrics by Hal David. It was first made popular by Grammy winner and Rock and Roll Hall of fame inductee Jackie DeShannon in 1965, and later recorded by Dionne Warwick.
The iconic song originally sparked some controversy among Americans because of the Vietnam War. It reached number 7 on the Hot 100 Billboard Charts and number 1 in Canada. This year Jackie De Shannon's version of the song was selected from hundreds by the United States Library of Congress for preservation in the National Recording Registry.
The world shifts and the climate changes and we no longer have a holy passport to protect us. Irene believed that the state of the world needed to be reminded of the inspirational value of the song. Beyond all else we are the magic and love that we pass down. The beats of love that repeat and the echo beyond us into a future that we cannot always see.
Irene Michaels has been riding the waves of the entertainment industry all of her life. She was a model, a dancer and an actress in the soap opera General Hospital and has appeared in several films including "Killer Clowns From Outer Space." Most recently she has turned her focus to music having released several House Music singles on the iconic Chicago based TRAX Record label.
You can see Irene perform the new single on Friday September 22, 2023 at 7:00 PM at the trendy new nightspot Chelsea Table and Stage located at 152 West 26th Street in New York City…
Stream "What The World Needs Now Is Love" by Irene Michaels on Spotify here:
https://open.spotify.com/album/0GPLFDXu7PwAlOqZc4zXmS?si=86dJAiUZQMS0_nLqeZzH_Q
Download "What The World Needs Now Is Love" by Irene Michaels on Apple Music here:
https://music.apple.com/us/album/what-the-world-needs-now-is-love-single/1705398509
Media Contact
Company Name: World Star PR
Contact Person: Jimmy Star
Email: Send Email
Phone: 631-506-6600
Country: United States
Website: https://www.facebook.com/WorldStarPR/