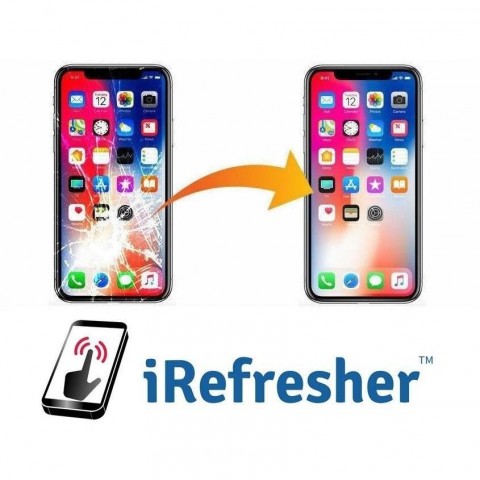 During the pandemic, iRefresher has ensured that mobile phones continue to get repaired and keep everyone connected. A one-stop-shop for all iPhone repairs with an online mail-in service, iRefresher.com offers the most affordable screen repairs and their workmanship is approved for carrier upgrades, with sales expected to boost for Black Friday & Cyber Monday for the iPhone 12 and 12 Pro Series.
The pandemic period has meant the inevitable cracked phone screen has been more burdensome to get repaired, but not when iRefresher has a convenient mail-in service. To use their service, simply mail the iPhone to their California address, and the phone will be repaired and delivered back. They also repair back glass, back camera glass repair, water damage, and face ID.
To get the iPhone repaired, visit iRefresher's Mail-In Repairs page, opt for the service, get a label, and send it in to get the most affordable cracked screen repair. Additionally, iRefresher can fix iPhone's camera, repair water damaged phones, and Face ID.
If you've got a damaged iPhone, and are looking to trade or upgrade, iRefresher is your best bet. iRefresher's repair service comes with a warranty, and all repaired devices are guaranteed to be accepted at retailers, and carriers for trade-in. Not to mention, mailing in your phone is the most Covid-safe way to get your phone repaired.
"iRefresher has an affordable, COVID-safe iPhone repair solution with easy access to all Americans. Besides the convenience that comes with iRefresher's mail-in repair service, you can also expect to save a ton of money over what Apple would charge you. We offer uncompromised workmanship and quality that comes with a full one-year warranty," says CEO Remy Sternbach.
The mail-in service is incredibly affordable. As an example, iRefresher will replace the iPhone X screen for as low as $45.95, while Apple charges $279.00 for the same service. In the case of an iPhone XS Max, iRefresher charges $87.95, while Apple charges $329.00 for that service.
iRefresher offers a 1-Year warranty on all repairs for a complete peace of mind. Their typical turnaround is only within 24 hours.
For any iPhone related repair or maintenance, iRefresher is a service that can be relied on anytime. All services are delivered with trust and guarantees, and iPhone owners can reliably send in their phone or cracked screens and receive quality work and best prices.
iRefresher has received thousands of 5-star reviews. Click here to look at them. If you've got a cracked iPhone and are ready to move up to an iPhone 12 for Black Friday or Cyber Monday (or are just tired of seeing photos through cracked glass), visit iRefresher.com today and get the ball rolling.
For more information, please visit: https://irefresher.com/
Media Contact
Company Name: IRefresher
Contact Person: Remy Sternbach, CEO
Email: Send Email
Country: United States
Website: https://irefresher.com/