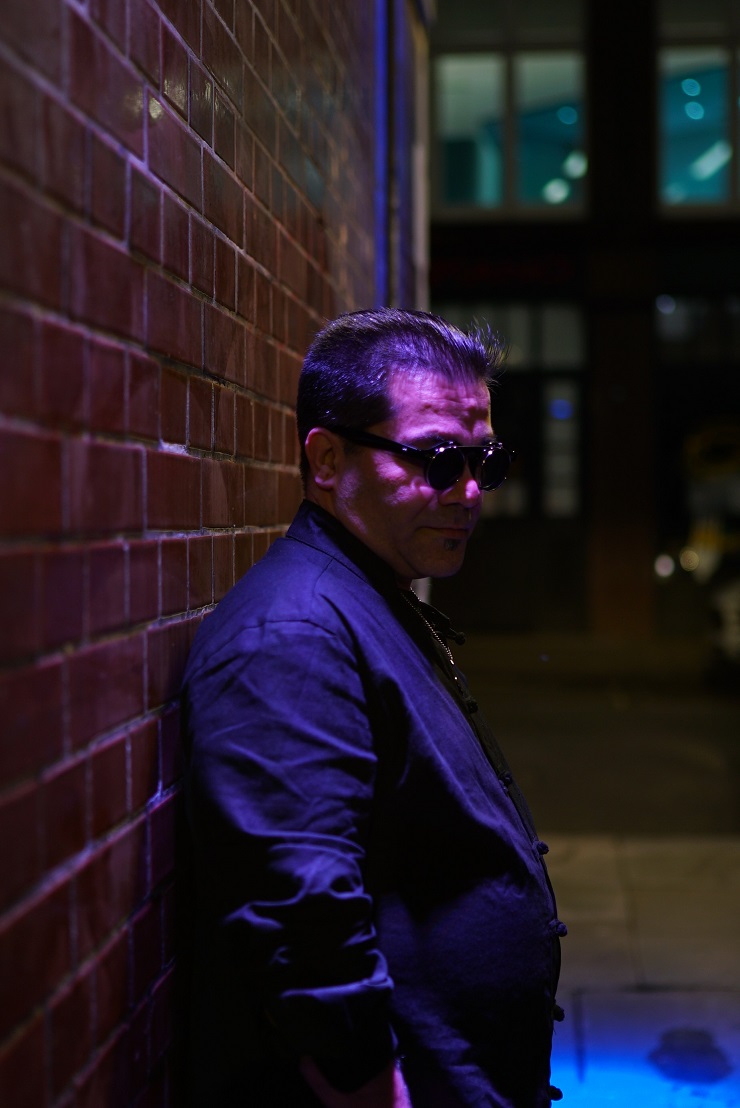 November 20, 2020 – Iranian-British contemporary artist Aziz Anzabi has recently come out with three mesmerizing works of art that explore the subjects of power and inferiority, cruelty in today's age, and reflections of one's cruel actions when power is exercised.
Aziz Anzabi's three works, "The Puppetry", "Trapped" and "Above Water Level", all part of the series "Insignificant", make for a heady combination of visual poetry as it unravels one layer after another of a complex reality, where power and cruelty blend. Aziz Anzabi's works are famous for their poetic activism that explores violence in its many forms, psychic surrealism, and the awakening of conscience in an over-standardized world.
"The Puppetry" is about how power is just an illusion of safety. Those who exercise unjust acts are only boasting their authority, such as a king who enjoys power without worrying about the consequences, and eventually causing his own demise. The work shows this reality with the king trapped in a glass container, which stands for inequality and distance. The spread of the red ink symbolizes the tainting of reputation and the spread of corruption.
In "Trapped", the artist sends out the message that cruelty has no age. The child king exercises unjust power, causing much suffering and cruelty to others, and reveals his immaturity. The work shows that unfit leaders can abuse power easily, and thus the people must be on watch to challenge and question dictators, rather than meekly obeying them.
The third work is "Above Water Level", which shows how some people have to suffer from a king's happiness and exercise of power. The work uses a champagne glass to depict celebration and joy, and the king appears haunted by his cruel deeds, as shown through a blood-soaked glass. The domino effect of power is shown with the spread of the ink, thus also addressing those who suffer indirectly. The king wants to inflict more injury to reinforce his power but is ultimately haunted by his own actions.
"My aim is to mix tradition with contemporary art. I also like to use Qajar art, the only solely Iranian style, which has a unique framework as well as techniques," says Aziz Anzabi.
Aziz Anzabi stands between tradition and modernity and has mastered the art of exploring the past and memories to rejuvenate the collective consciousness. He uses personal experiences to create political awareness and questions the modern world so as to expose suffering. The artist grew up during the Iran-Iraq conflict and took inspiration from Iranian greats such as Bahman Moasses and the modern poet Sohrab Sepehri. His works also explore the concepts of exile and oppression, free speech, and others with techniques such as timeless sequences, fantasied landscapes, distorted forms, and more.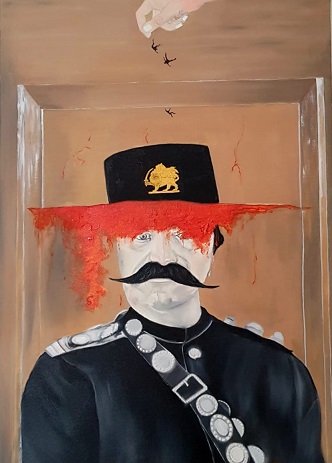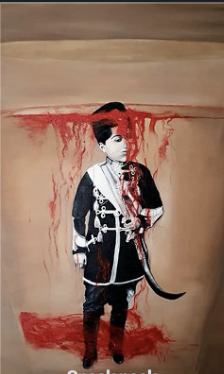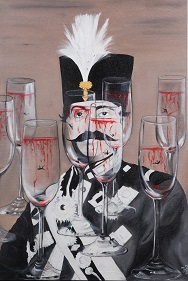 For more information, please visit: https://www.azizanzabi.com/
Social media accounts:
https://www.facebook.com/aziz.anzabi
https://www.instagram.com/aziz_anzabi
https://twitter.com/1aziz349
https://www.linkedin.com/in/aziz-art-0a94473a/
https://www.pinterest.co.uk/azizanzabi/
Media Contact
Company Name: Aziz Anzabi
Contact Person: Media Relations
Email: Send Email
Phone: +44(0)78-5286
Country: United Kingdom
Website: https://www.azizanzabi.com/