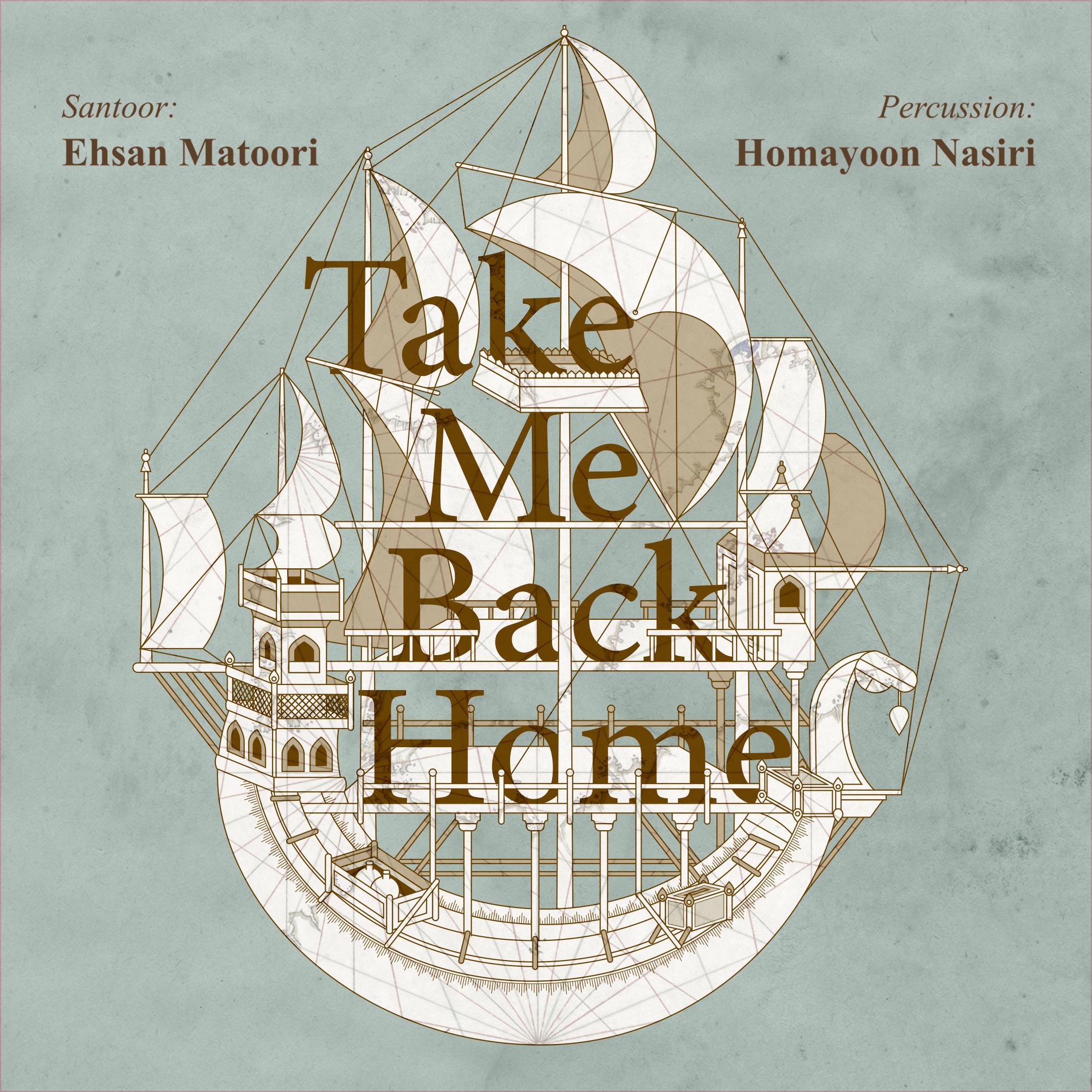 September 20, 2021 – "The magic thing about home is that it feels good to leave, and it feels even better to come back." Ehsan Matoori's newly launched musical piece "Take me back home" expresses this feeling in ways that are understandable and relatable.
"Take me back home" is a beautiful piece written and produced by Ehsan with percussion from Homayoon Nasiri, and depicts the tale of an immigrant who left home as a child unsure of what the future holds and uncertain if he would fall in love with this new home, reminiscing, he still holds the thought of home. Who else is better suited to tell this story than an immigrant. Ehsan Matoori, because of his love for music, had relocated to the United States.
A Persian Santoor player, one of the students of Ardavan Kamkar, and considered to be one of the greatest contemporary Santoor players of Iran, Ehsan infuses this piece with cultures and melodies inspired by Iran. Few of his debut albums were met with the warm reception that his first album "Phantasm" received, made in collaboration with Namjoo, released in 2019 and streamed more than 1,000,000 times across all digital platforms.
In July 2019 and July 2020, Intending to foster unity and express the diversity in culture and music, Ehsan's hit multilingual album project called "the Voices and Bridges" was announced by the BBC world, BBC Persian and the Silk Road project.
Little wonder with such a track record of culturally rich and diverse music, "Take Me Back Home" is not an exception.
"As an immigrant, you always miss moments that may never come. These moments are from where you were born, where you fell in love for the first time. From childhood, you became a youth and you belong there. Now, in another place you call that home, you have doubts about whether you can survive or you can make yourself pleased with this new home! Even if this place is paradise. That's why you always call yourself in your mind, 'hey, take me back home'," says Ehsan.
Watch "Take Me Back Home" by Ehsan Matoori on YouTube: https://www.youtube.com/watch?v=kS1sARxDMaM
Composed by: Ehsan Matoori
Persian Santoor: Ehsan Matoori
Percussion: Homayoon Nasiri
Release date: July 2020
Media Contact
Company Name: Sheed Records LLC
Contact Person: Sa-San
Email: Send Email
State: CA
Country: United States
Website: https://ehsanmatoori.com/