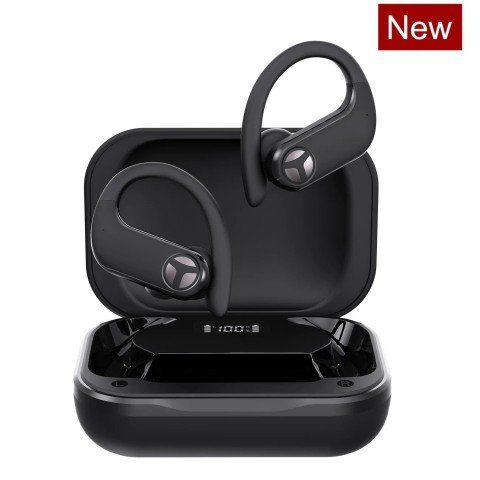 Tranya, a premium audio brand known for their innovative designs and superior sound quality, is proud to announce the launch of their newest product: The X1 Waterproof, Noise Cancelling, Secure-Fit Earpiece.
The X1 is a perfect companion for on-the-go lifestyles, providing comfort and convenience at its highest quality. It is waterproof, so it can be worn during workouts, runs or any other outdoor activity. It also features noise cancelling technology, which eliminates disruptive ambient sounds and allows users to focus on the music they're listening to. The earpiece also has a secure-fit design that minimizes slippage, ensuring the best possible audio experience.
"We always try to provide the listeners a unique experience. We want the listener to be able to hear every nuance of the sound. We also aim to convey the feeling that the artists put in their songs," says Taylor Zhang, the founder of Tranya. "Hence, we use the same logic when tuning their products. It is critical that when someone listens to music, he can connect with the emotions that the musician wishes to convey. And then comes the most crucial thing– to deliver that through headphones but when the end-user is satisfied, we have already succeeded."
At a glance, some of the qualities of the X1 includes:
• Support Wireless Charging and Type-C Charging
• 14mm Graphene Driver
• Incredible Clean Sound Quality
• AI-Enhanced Clear Calls,4-Microphone System
• Accurate Multi-functional Physical Button
• Secure and Comfort Wearing
• 6-Hour Playtime on A Single Charge
• IPX5 Sweat and Water Resistant
X1 was designed with both rain and shine in mind. It is crafted to be weather resistant with IPX4 standard. Additionally, the ear hangers are made to stay in place during intense physical activity. Not only that, but the earpiece also has a Built-in 4 microphone system that cancels out harmful background noises to make calls clear and concise. These mics suppress all disruptive noise to ensure the caller can hear the speaker more clearly.
The Tranya X1 has elicited rave reviews from its users. "They are great! The controls are easy to use, and the charging case is super convenient. I appreciated the multiple sizes of earbuds. It took me a little bit to figure out how to get them in the right way, but now they go in quickly and stay in. Thank you!—Matthew.
About Tranya
Tranya was established in 2016 by its founder, Taylor who is a music enthusiast. Being an audio professional, Taylor rejects the myth that incredible sounds are only priced at astronomical figures. Therefore, the Tranya team is formed & driven by a group of passionate music lovers & acoustic engineers that are committed to deliver solutions by using the latest technology to improve the sound quality in a budget-friendly manner.
To have an in-depth look at the fascinating Tranya X1, check out the company's website at Tranya.com
Media Contact
Company Name: Tranya
Contact Person: James
Email: Send Email
Country: China
Website: https://tranya.com/