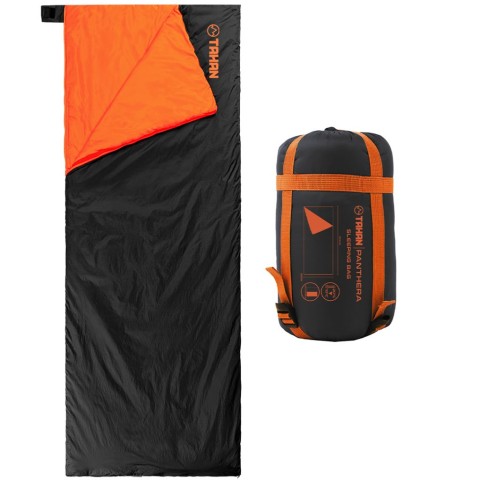 Malaysia – PTT Outdoor, a leading name in outdoor gear, is thrilled to announce the launch of its latest innovation, the TAHAN Panthera Sleeping Bag. Designed with the needs of Malaysian outdoor enthusiasts in mind, this sleeping bag promises to redefine the camping experience by offering unparalleled comfort, durability, and advanced insulation technology.
The TAHAN Panthera Sleeping Bag is not just another addition to the outdoor gear market. It stands out with its unique features tailored to enhance the outdoor experience, especially for those who brave the diverse weather conditions of Malaysia. Whether it's a chilly night in the highlands or a more temperate evening in the lowlands, the TAHAN Panthera ensures a cozy and restful sleep.
Mike Chu, the visionary behind PTT Outdoor, shared his enthusiasm for the product, stating, "For TAHAN, our mission is to redefine the outdoor experience for Malaysians. The TAHAN Panthera Sleeping Bag is a testament to our dedication to quality, comfort, and innovation." He further added, "As an avid adventurer myself, I understand the needs of outdoorians here in Malaysia. We've designed the TAHAN Panthera Sleeping Bag to be the ultimate companion, ensuring warmth and a good night's sleep, no matter where your journey takes you."
The sleeping bag's versatility is evident in its design, catering to a wide range of temperatures and conditions. It's not just about keeping warm; it's about ensuring that users get a restful sleep after a day of adventure. "The TAHAN Panthera Sleeping Bag is more than a product; it's a symbol of our commitment to quality and durability. We're thrilled to offer Malaysian outdoor enthusiasts a sleeping bag that redefines comfort and reliability under the stars," Mike Chu emphasized.
For those eager to see the TAHAN Panthera Sleeping Bag in action, PTT Outdoor has released a series of Youtube Shorts, showcasing the product's features and benefits. These videos provide a closer look at the sleeping bag, giving viewers a sense of its quality and functionality.
With the introduction of the TAHAN Panthera Sleeping Bag, PTT Outdoor continues its tradition of offering top-notch outdoor gear tailored to the needs of Malaysian adventurers. Whether you're a seasoned camper or someone just starting their outdoor journey, the TAHAN Panthera is set to be an essential addition to your gear.
Video link: https://youtu.be/GCp7gKMjr54?si=_EPw5FeSbTxWrOn4
For more information about the TAHAN Panthera Sleeping Bag and other offerings from PTT Outdoor, visit their official website.
Media Contact
Company Name: PTT Outdoor
Contact Person: Rina
Email: Send Email
Country: Malaysia
Website: https://www.pttoutdoor.com/