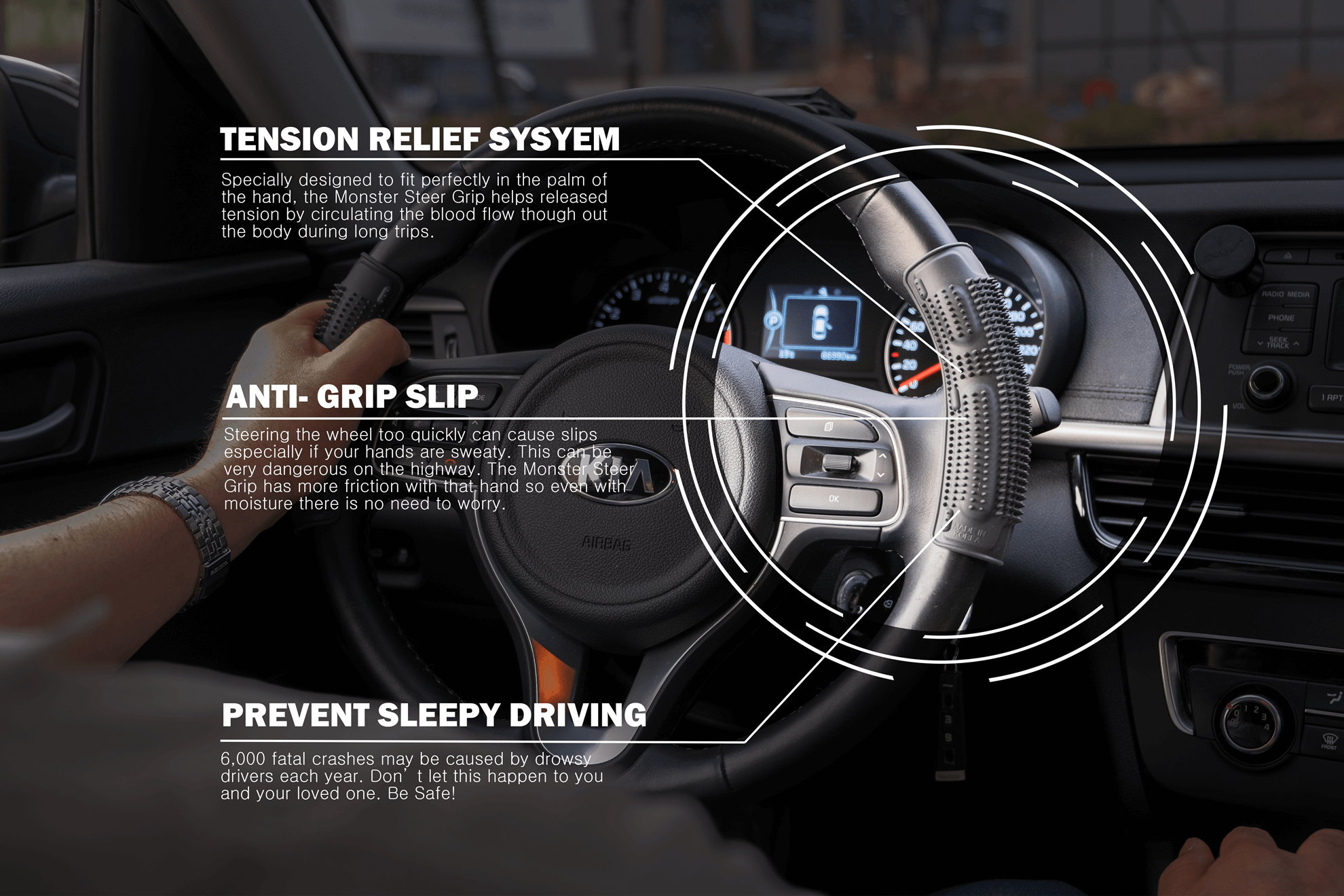 A U.S company located in Delaware, is introducing a crowd-funded project, the Monster Grip — a steer, sleep prevention grip for long-term drivers, designed to prevent accidents from drowsy driving.
According to the CDC, Drowsy driving is a major problem in the United States. The risk, danger, and often tragic results of drowsy driving are alarming. Drowsy driving is a dangerous combination of driving and sleepiness or fatigue. This usually happens when a driver has not slept enough, but it can also happen because of untreated sleep disorders, medications, drinking alcohol, or shift work.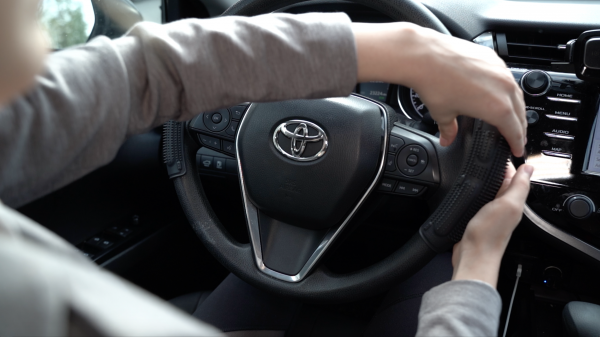 No one knows the exact moment when sleep comes over their body. Falling asleep at the wheel is clearly dangerous, but being sleepy affects your ability to drive safely even if you don't fall asleep.
According to available statistics, An estimated 1 in 25 adult drivers (aged 18 or older) report having fallen asleep while driving in the previous 30 days.
In fact, the National Highway Traffic Safety Administration estimates that drowsy driving was responsible for 72,000 crashes, 44,000 injuries, and 800 deaths. However, these numbers are underestimated, and up to 6,000 fatal crashes, each year may be caused by drowsy drivers.
Speaking about the Monster Grip, the company CEO, James Lee, said: "For the past 2 years, we have come up with a solution to put an end to drowsy driving. While designing the Monster Grip, we have specifically focused on drivers who have fallen asleep and got into an accident, either from fatigue after work or for those going on a long trip. It only takes 3 seconds to install with its unique muscle treatment grip system inspired by an oriental massage therapy technique. The usability of this product achieves the prevention of drowsy driving, advanced grip for better handling as well as muscle treatment for cramped hands during long drives."
With an ergonomically-designed, cone-shaped structure and an exceptionally durable non-toxic silicon with 3 embedded springs to prevent the palm from slipping, the Monster Grip efficiently covers the whole palm keeping the driver awake during long drives as well as providing a firm grip for drivers with sweaty palms.
The Monster Grip has become a much-loved car accessory among drivers. Testifying of its efficacy, a user, Punit Adams, said: "I love the tactile stimulation that these provide. I had a steering wheel cover on my previous car that had little bumps on it and I loved it and wanted something similar for this car. This one has slightly sharper bumps, which I like even better. The fact that this doesn't cover the full wheel has an advantage. When other family members drive my car, they can easily remove these if they prefer. I have also noticed that if I'm a bit tired while driving, these actually do help in keeping me more alert."
Media Contact
Company Name: Monster Grip
Contact Person: James Lee
Email: Send Email
Phone: 302-322-6653
Country: United States
Website: monster-grip.com